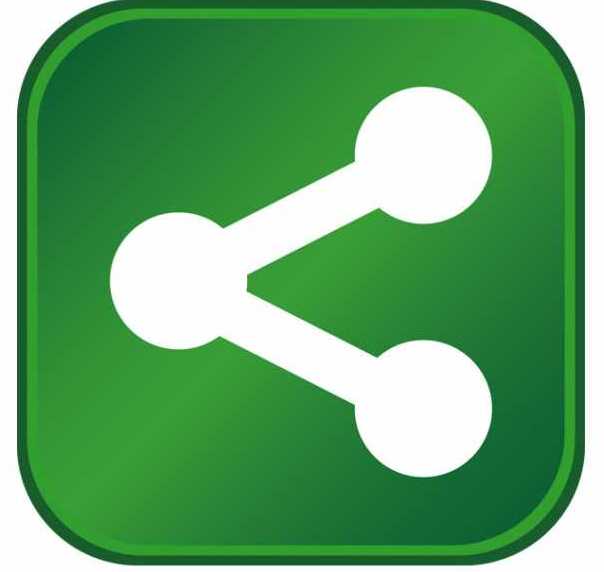 In 2012, there were plenty of indications manufacturing was once again on sure footing after the devastation seen from the Great Recession of 2007-2009. We now know for certain manufacturing isn't just back — it's growing and thriving.
A recent report from the U.S. Commerce Department showed manufacturing as a real driver of economic recovery. While real U.S. GDP rose 11 percent since the end of the recession, manufacturing's value added has climbed 18 percent. As of the end of 2013, manufacturing's share of total GDP stood at 12.5 percent.
Meanwhile, new manufacturing firms are opening for business. A report from the White House's National Economic Council stated that the growth rate of new manufacturing firms is at its fastest pace since 1993, and for the first time since 1999, the number of manufacturing companies is growing. More than 1,400 new businesses opened in 2013 spread across a wide variety of industry sectors.
Foreign direct investment (FDI) has also added a huge boost to the manufacturing sector. According to the Brookings Institution, FDI contributed more than $80 billion to manufacturing in the United States, and almost one in five manufacturing workers is employed by a foreign company. The United States has become a top destination for FDI due to low energy costs and a flexible and stable labor pool.
U.S. manufacturing technology orders enjoyed peak years from 2011-2013; a willingness by businesses to make capital expansion was clear. That investment has stayed steady throughout 2014, and with a high average age of capital equipment combining with low interest rates, USMTO readings are expected to stay on the upswing into 2015. Meanwhile, as of June, the PMI had shown expansion in the manufacturing industry for 13 consecutive months, and durable goods orders have also shown growth and activity is particular strong in the automotive sector.
Manufacturing is also far more innovative than all other U.S. businesses and makes the largest contributions to private sector research and development. According to the National Economic Council, manufacturing contributes 75 percent of private sector R&D and holds the vast majority of all patents issued in the United States. 
What does all of this mean? Without a doubt, manufacturing is unparalleled in the strength and value it returns to the economy. It's vital that we all work together to make sure it continues to keep its momentum moving forward.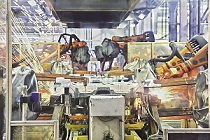 Is Washington Helping – or Holding Us Back?
The good news is policymakers in Washington seem to understand manufacturing's value to economic growth, competitiveness and job creation. In the first half of the year, dozens of pro-manufacturing legislation and initiatives have been introduced, considered and even approved with bipartisan support. Just prior to the August recess, Congress finally approved a re-write and reauthorization of the Workforce Investment Act with near unanimous support. Titled the Workforce Innovation and Opportunity Act, the bill eliminates 13 ineffective job training and workforce programs and reforms the ones remaining.  It took more than a decade to reach this conclusion, but it seems a minor miracle that it happened in this deeply divided Congress. A bill that creates a framework for a National Network for Manufacturing Innovation and another that requires the Administration to establish a national manufacturing strategy also enjoy significant bipartisan support.
Plus, there has been action on extending expired tax provisions important to manufacturers. The House passed legislation that would make permanent 50 percent bonus depreciation, 2013 Sec. 179 expensing levels and the R&D tax credit. Those bills were approved with a modicum of bipartisanship. Meanwhile, the Senate has been working on legislation that would temporarily extend more than 50 provisions that expired at the end of last year, including Sec. 179 expensing and the R&D credit.
Unfortunately, there's not a lot more good news to share on Congress. Those aforementioned efforts to pass any tax extenders, either permanently or temporarily, are stalled most likely until after the November elections. Hopes for real tax, trade, immigration and regulatory reforms have faded since the beginning of the year to be virtually non-existent today. Instead of détente, the partisan rhetoric has ramped up, making working together and compromise even harder as the elections loom closer and control of the Senate hangs in the balance. Manufacturers shouldn't accept this from our country's leaders. It is incumbent on them to let their elected officials know how what happens in Washington is affecting their businesses.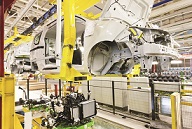 Technology as a Leading Driver
Automation and additive manufacturing are two technologies making a big impact in manufacturing. Manufacturers large and small are investing in factory automation, while the possibilities of additive manufacturing, such as 3D printing, has piqued the imagination of the maker movement and sparked a new wave of innovation and entrepreneurship.
But 3D printing isn't just for DIYers and start-ups. It's also making inroads in major industrial applications and a number of major manufacturers are embracing it for its design flexibility and efficiency. For example, GE is using additive manufacturing for the fuel nozzles in its Leap jet engines, and Rolls Royce, Siemens and a host of aerospace firms are also embracing additive technologies.
Additionally, automation technology is seeing a huge demand surge from manufacturers of all varieties. Automation has become more reliable and affordable than ever before and is allowing for more flexible and adaptive operations. Worldwide sales of industrial robots reached an all-time high in 2013, according to the International Federation of Robotics. Robots are becoming more collaborative, able to work side by side with human workers. While those robots can focus on the more mundane and repetitive shop floor tasks, the skilled human workers are able to focus on more critical setup, programming, data analysis and quality improvement tasks.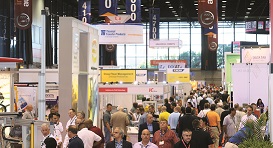 Beyond robotics, automation technology also lends itself well to being embedded with sensors and microprocessors, therefore unlocking the possibilities for Big Data collection and analytics. As those sensors have become more cheap and abundant, alongside more affordable cloud data storage and analysis, manufacturers are able to collect and analyze a wealth of data for every stage of production, therefore helping them to optimize their operations.
The Place to See It All? IMTS
The place to get a first-hand look at all of these technologies and more is IMTS – The International Manufacturing Technology Show. IMTS 2014 (September 8-13) drew a collective representation of more than 119 countries. The features and attractions at IMS 2014 included:
AMT's Emerging Technology Center (ETC), including a live build of an electric vehicle by Local Motors, in partnership with Oak Ridge National Laboratory. Most of the car's parts were produced at IMTS or provided by IMTS exhibitors. A groundbreaking aspect of this is the large scale 3D printing technology used for the car's entire framework, including the chassis and body structure of the vehicle. The ETC also featured an exhibit focused on the Institutes for Manufacturing Innovation.
The Smartforce Student Summit, which provides thousands of students and their educators, school administrators and parents a first-hand look at careers in manufacturing. This is more important now than ever before, as experienced manufacturing workers retire at an increasing rate and technology changes the skills necessary in today's high-tech production facilities.
As someone who has given his life's passion to manufacturing, I'm thrilled to be at the helm of AMT at such an exciting time. I'm optimistic for a bright and prosperous future for this great American industry, but I firmly believe it depends on a collaboration of stakeholders to realize the potential of what's to come.  
About the Author