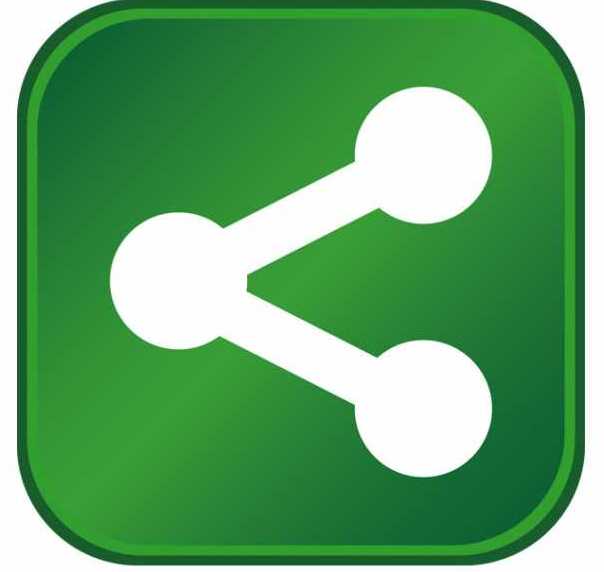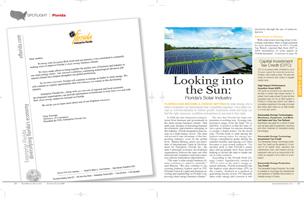 Maryland makes Paul Reed Smith guitars and transmissions for hybrid Cadillac Escalades and Chevy Tahoes. Maryland makes spices, scented candles and solar panel arrays sold around the world. Maryland makes cutting-edge flu vaccines and ultra-thin sheets of carbon lattice for cell phone batteries that will charge faster and last longer. The fastest thoroughbreds in the world wear ultra-light horseshoes forged at a company just outside Baltimore.
Maryland's manufacturing roots run deep, headlined by world-class companies like Northrop Grumman, Lockheed Martin, W.L. Gore, BAE Systems, MedImmune and McCormick. The sector is changing, evolving and innovating as companies take advantage of the state's highly skilled workforce and transportation infrastructure to make and move high-demand goods across the country and, indeed, around the globe.
"I think the evidence is pretty overwhelming that if we're going to have a growing economy, it also has to be a diverse economy," said Governor Martin O'Malley, addressing a room full of Maryland manufacturing executives in July. "Part of that diverse economy must be a manufacturing base. I don't believe you can long have a growing and functioning economy without a manufacturing base."
That day in July, O'Malley revived the Maryland Advisory Commission on Manufacturing Competitiveness, a panel of industry experts and advocates tasked with presenting the governor and legislature with policy recommendations to help manufacturing grow and flourish.
Already, manufacturers are recognizing the benefits being "Made in Maryland" has in the global economy.
When General Motors decided to open its first electric-motor manufacturing plant in the United States, it chose Baltimore. The plant's headcount of 200 employees will double next year when the expanded facility opens.
"By designing and manufacturing electric motors in-house at Baltimore Transmission, we can more efficiently control the design, materials and production processes," said GM Vice Chairman Tom Stephens. "It will also enable us to lower costs and improve performance, quality, reliability and manufacturability of the electric motors we use in our vehicles."
Sundial SmartPower may not be a household name yet in the United States, but the company is making a name for itself with military units and aid organizations overseas. Sundial produces easy-to-assemble solar power systems that pack 28 kilowatts of generating power into a 20-foot cargo container, essentially a solar array in a box.
Sundial systems are powering Special Forces bases in Afghanistan, a water purification system in Nigeria and other sites in-between, reducing the need for expensive, and often deadly, fuel convoys. The top executives of the company are based in Dallas, New York and Budapest, but they put their manufacturing operation in Maryland to take advantage of the solar energy expertise of their plant manager, a Baltimore native, and the workforce in the state.
The strength of the workforce is rooted in Maryland's public schools, which have been ranked number one in the country by Education Week four years running. The University of Maryland and Johns Hopkins University churn out high-quality graduates with degrees in engineering, sciences and technology. University of Maryland Baltimore County has also emerged as a top name in STEM (science, technology, engineering and mathematics) education, ranking at the top of U.S. News and World Report's "up and coming" list and number four nationally in undergraduate teaching, where it tied with Stanford University.
Marlin Steel Wire employs 30 people in Baltimore, where it makes wire baskets, wire forms for industrial applications and sheet metal housings for large companies.
"We have a hard-working workforce. Thirty percent of our employees are mechanical engineers. We hire all of our engineers from the University of Maryland," said Drew Greenblatt, Marlin's president. "It's one of the premier engineering schools in the world and it's in my backyard. Innovative ideas from these engineers are what make us different. It's our secret sauce. They come up with the ideas that help us differentiate ourselves from low-cost competitors in India and China."
In addition to strong education assets, Maryland is home to critical federal facilities that are both consumers of goods and sources of cutting-edge technology. Aberdeen Proving Ground, the National Security Agency, U.S. Cyber Command, Fort Meade, Fort Detrick, Naval Air Station Patuxent River and Andrews Air Force Base headline military and intelligence installations. The National Institutes of Health, National Cancer Institute, U.S. Food and Drug Administration, NASA's Goddard Space Flight Center and the National Institute of Standards and Technology are also in Maryland.
The state offers a wide range of incentives to manufacturers to complement the natural advantages of locating in Maryland.
Since 2000, Maryland has used a single sales formula so that manufacturers' income tax liabilities are based only on their in-state sales. The state also offers tax credits for qualified research and development expenses and hiring new workers. The Maryland Economic Adjustment Fund helps businesses modernize equipment, explore new markets and commercialize technology. Other financing programs support the construction of new facilities, capital investments in certain areas and the growth and expansion of small businesses. The Export Maryland program provides assistance and funding to help small companies market their products overseas.
Maryland Industrial Partnerships funds research collaborations between companies and the University System of Maryland faculty. The state also supports the Maryland World Class Consortia, a non-profit that helps companies adopt best principles and practices from all across the globe.
The governor, in launching the manufacturing commission, made it clear the state is looking for new tools to support the sector, including ways to lessen the cost of doing business in Maryland.
"The legislature is always looking for ideas and guidance and I'm looking for ideas and guidance," O'Malley said.
Maryland's location and infrastructure also offer benefits few, if any, other states can match.
Interstates 68, 70, 81, 83 and 95 crisscross the state, pumping car and truck traffic up and down the East Coast and into the Midwest. One-third of the nation's population — more than 100 million people — lives within an overnight drive of Maryland.
Baltimore-Washington International Thurgood Marshall Airport is one of the lowest-cost airports in the country and is a convenient hub to move people and goods quickly.
Maryland is also home to the Port of Baltimore, one of only two East Coast ports that has a deepwater berth that can handle the largest cargo ships set to come through the widened Panama Canal in 2014.
The whiteboard in the conference room of MarquipWardUnited — a corrugating equipment manufacturer — in Cockeysville, Maryland, is covered in the names of far-off locations, each representing a job underway on the factory floor.
"Approximately half of them leave this country, whether it's Russia, China, the Middle East, South Africa, Brazil, what have you," said Jerry Solomon, Marquip vice president. "We ship machines from Baltimore, Maryland, all around the globe."
 
About the Author