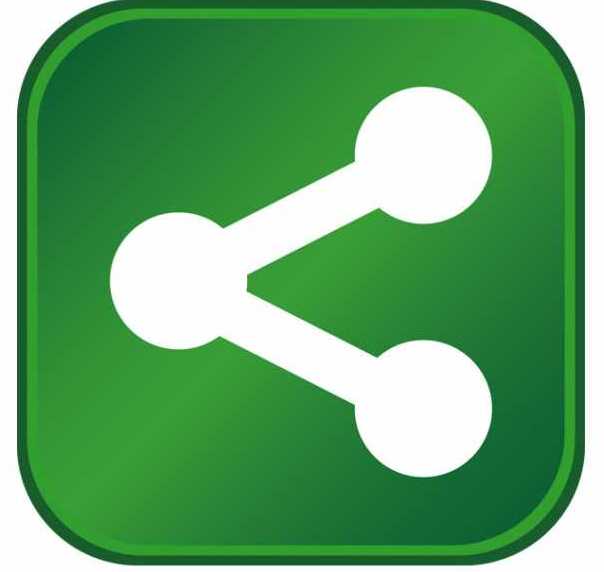 Multinational Manufacturing Corporations (MMC) commitment to supplier diversity could drive a solution for meeting both need for their global competitiveness and our collective interest in maintaining manufacturing jobs in the U.S. When MCC demand for consumer-driven products is fulfilled by value-added Minority Small Manufacturing Enterprises operating in a U.S Foreign Trade Zone or Sub Zone with the skill set and resources to manage their "supply chain" in Low-Cost-Country-Sourcing markets, these objectives can be realized. When the actions that drive this solution come together, the National Minority Manufacturing Institute calls it the "perfect storm."
 
The Situation

In the ultra competitive global manufacturing environment, large and small corporations that wish to maintain or assume an industry leading position need serious and consistent focus on continued improvement and organizational excellence. For large multinational manufacturing corporations (MMCs) in consumer-driven supply chains, competitiveness requires their focus on adding value to and taking cost out of the corporation's whole supply chain. MMCs must, by necessity, seek suppliers that are aligned with their strategic needs and collaborative management practices. These are the increasing percentage of suppliers that have the overall highest value to their whole supply chain.
 
As the percentage of MMCs' automotive, electronics, medical instruments, aerospace, pharmaceutical and other components and component parts production in LCCS markets (China, Southeast Asia, Central Europe, Africa, etc.) increases and they continue to seek ways to reduce supply chain cost, MMCs will increasingly focus on engagement with nearby small and medium LCCS suppliers. These small and medium LCCS suppliers will thus become the primary competitors to both the U.S. based Small-medium Manufacturing Enterprise (SME) and Minority Small to-medium Manufacturing Enterprise (MSME). Supplier diversity in the U.S., however, gives MSMEs a window of opportunity to compete globally. and spearhead new MSME model of success.
 
Understanding the Supplier Diversity Business Case

Why would the MMCs focus on the MSME? Our Founding Corporate Members[1] are MMCs that understand the supplier diversity business case and why the MSME just may be the only growth sector in manufacturing. MMCs, knowing that today's minorities will soon be tomorrow's majority, know that supplier diversity impacts market share. MMCs know that the MSMEs' employees and workers and residents in the communities in which it operates are all their customers. They know that when the wages paid by MSMEs are redistributed within communities that consumers are empowered to purchase its products. They know the impact that product branding and brand loyalty have on market share. Although the MSME impact on its bottom line is only a small percentage of its market share, these same small percentages can mean the difference between profitability or not for some MMCs. Most of all, MMCs know that outsourcing in LCCS has little or no impact on their share of the increasingly growing minority population market in the U.S. – and that exclusive outsourcing in LCCS markets could even work against them.
 
 
Solution Prerequisites

To understand the "perfect storm" we have to assume:
 
The MMC is committed to supplier diversity and thorough internal collaboration between its supplier diversity, sourcing and supply chain management functions (the lone wolf supplier diversity manager focused only on generating spend opportunities looses)

The MMC is focused on development of a Stage 4 type supply chain characterized by cross-departmental collaboration and strategic focus on common supply chain performance objectives with real time data sharing and decision execution

The MSME is focused on Stage 4 Supply Chain readiness via focus on measurable continuous Improvement Business Performance Management (BPM) through its Balanced Scorecards and Performance Dashboards as shared with its corporate customer

Unless its business case for manufacturing in the U.S. is sound, the MSME is focused on managing its LCCS Supply Chain by understanding the "what to," "how to," and "when to" of production fulfillment in LCCS markets.

 
A Global Solution
There are four actions in three activity areas.
 


MMC Demand Management
When making a decision about product development, MMCs have three options: (1) manage production in LCCS markets through their own plants; (2) manage production through a non-U.S. LCCS supplier; or, (3) direct the procurement to a MSME able to manage production in a LCCS and locate in a U.S. Foreign Trade Zone. The latter is the "perfect storm" option that can meet MMC supply base diversity and strategic sourcing goals, and U.S employee retention interest.
 
 
Foreign Trade Zone/Sub-Zone – Part A
Part A entails the MSME's production planning and management in LCCS. Planning and management may require use of integrated management tools such as Product Lifecycle Management and Enterprise Resource Planning tools, or even Radio Frequency Identification (RFID). Knowledge and control of supply logistics will be essential and an in-plant production inspection system in LCCS will be required. In some cases, supply chain financing might be entailed.
 
Low-Cost-Country-Sourcing (LCCS) Market
The MSME requires that the MSME:
Identifies, qualifies and selects a LCCS small to medium supplier with which to partner. (NMMI Members and MSMEs will have the benefit of access to NMMI's resource file of LCCS small and medium suppliers and on-line assessment tools for assessing LCCS small and medium supplier's understanding of U.S. supply chain production requirements and standards).

Manages the logistics of delivery to the FTZ/Sub Zone.
 
Foreign Trade Zone/Sub-Zone
Part B requires:
That the MSME add value (e.g., sub-assembly ) to the imported LCCS produced parts

MSME Vendor Managed Inventory.

U.S. Tariff Regulations allow parts imported into FTZs/Sub Zones to be stored, processed, assembled, repackaged, mixed, repaired, manufactured, relabeled, re-exported and/or combined with domestic content. Thus, MSME value-added options are numerous. Because FTZs are considered to be outside of the U.S. Custom Territory for the purposes of customs duty payment, goods entering the FTZ/Sub Zone are not subject to tariffs until the goods leave the zone and are formerly entered into U.S. Customs Territory. Where goods shipped to foreign countries from a FTZ/Sub Zone are exempt entirely from duty, a reduced tariff is assessed for manufactured components shipped within the U.S. Either scenario results in supply chain cost reduction in addition to the cost advantages of LCCS market production.
 
Add to this an MSME's understanding of Vendor Managed Inventory (VMI) where, for example, it may inspect parts, sub assembly, monitor and manages MMC sales and inventory, and replenish inventory by new LCCS production. Paid by the MMC to "hold inventory," "send the back stuff back," the MMC has a higher level of assurance that when they "accept product," into their inventory for accounting purposes that it is "right" with less prospect of customer returns – a major whole supply metric.
 
Benefits

While each component of the "perfect storm" has associated technical and regulatory requirements that must be met, the collective benefits of this model is that jobs generated by MMCs' commitment to diversity can be saved in the U.S. Consider the prospect that some of the jobs that may be lost due to (1) a MMC's decision to relocate to a LCCS; (2) a MMCs' relationship with small to medium suppliers in LCCS markets, and (3) competing non-U.S. MMCs producing a competitive part in a LCCS market for distribution in the U.S. can now be retained through MMC supplier diversity initiatives with MSMEs in U.S. FTZ/Sub Zones.
 
Comments

Aspects of the "perfect storm" discussed are already underway. Gordon Fykes, manager of Supplier Diversity at Cummings says "…the linking of supplier diversity to LCCS is a major interest at Cummins. Unless we bring them together, they will become competing forces…all else being equal, procurement decision will always follow the dollar in manufacturing." NMMI is about leveling the playing field and providing MSMEs with the competitive edge. As also put by Fykes, "the bottom line is that the benevolent supplier diversity model, focused exclusively on minority manufacturing spending and not on supplier development with linkages to LCCS, may just have their day."
 
 1 Proctor & Gamble, International Truck and Engine, McCormick & Company, Grainger, Toyota, Cummins, Honda, Microsoft, Merck, Johnson and Johnson, Wachovia
 
 More can be learned about NMMI and this program by contacting David Burton at 301.998.6185 or dburton@nmmisolutions.org.
About the Author