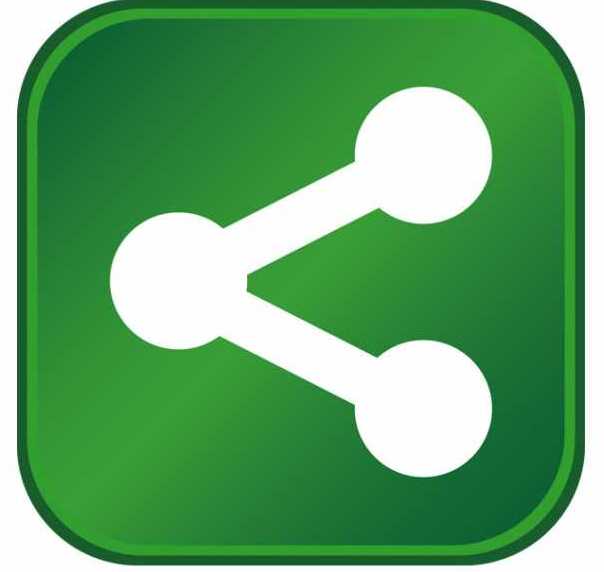 Chemical Cost/Supply Pressures Are Weakening U.S. Manufacturing, Says New Study
U.S. manufacturing is threatened by the rising cost and shrinking supply of chemicals that are necessary to make things, according to a new report by AMR Research and The Manufacturing Institute, the research and education arm of the National Association of Manufacturers (NAM).   One in four manufacturing companies say they will move some production offshore if chemical cost and supply pressures persist. 

The report, based on findings from a survey of 165 U.S. manufacturing companies ranging in size from less than 100 employees to more than 50,000 employees, found that:


55 percent of companies overall have significant, direct dependence on chemicals for their production


73 percent of food, medicine and other process manufacturing operations depend directly on chemicals


Two-thirds overall depend, either directly or indirectly via their suppliers, on chemicals as a major raw material


50 percent of companies say they cannot replace these materials with any substitutes


40 percent say it is possible, but expensive to find replacements


90 percent of companies overall see chemical costs rising, with 62 percent calling the increase "substantial"


43 percent see domestic chemical capacity decreasing


25 percent of companies say they will move, on average, about one-third of production offshore if trends do not change. 


"Chemicals are a critical link in the supply chain for two-thirds of U.S. manufacturers, but America's chemical industry is threatened by rising domestic natural gas costs. At stake is not only the future health of chemical manufacturing firms, but also the thousands of companies that use their chemicals to make everything from crayons to computers.  America needs a robust energy strategy to ensure affordable supplies, future development and greater efficiency," said NAM President and CEO John Engler.

"Domestic chemical supplies are a vital raw material to most manufacturers in America, but rising natural gas prices are forcing U.S. chemical manufacturers to consider moving offshore," said Kevin O'Marah, senior vice president, AMR Research.  "Many of the large manufacturers that source those chemicals say they will follow them in order to remain competitive.  Smaller manufacturers will be affected, as they are less able to relocate production offshore and likely to see reduced demand for their products if their big-company customers close domestic plants."

The report, "The Hidden Backbone of U.S. Manufacturing: Weakening Under Chemical Cost and Supply Pressures," describes how everything from food packaging to metals processing depends on bulk chemical inputs, ranging from polymers that appear as plastics to adhesives and coatings on automobiles and household goods.

 "The report takes a new look at chemicals as a critical raw material for most U.S. manufacturers.  This manufacturing supply chain is not evident to many Americans, yet it plays a central role in our high standard of living, and its health will determine how many high-paying manufacturing jobs stay in this country," commented Bill Canis, acting president of The Manufacturing Institute, the research and education arm of the NAM.

The study points out that domestic energy costs in the United States – especially natural gas – have risen dramatically compared to other major industrial economies, noting this may be why of  the more than 80 new, large-scale chemical plants on the drawing boards now around the world – each an investment of $1 billion or more with thousands of high-paying jobs – none is planned for the United States.

"Energy policy drives the competitiveness of domestic chemical production, which is the most critical link of the manufacturing supply chain for chemical-using manufacturers.  More needs to be done to ensure America's energy security and competitiveness," Engler concluded.
For a copy of the new report, please go to www.nam.org/chemicalcoststudy
 
 
NAM and SkillsUSA Announce Alliance To Prepare More Students for Manufacturing Career Leadership

A new national partnership to prepare more students for career leadership in advanced manufacturing and help meet the industry's growing need for highly-skilled employees was announced recently by the National Association of Manufacturers (NAM), its Manufacturing Institute and SkillsUSA at the SkillsUSA Awards Ceremony in Kansas City, MO, before an audience of 14,000 students, parents, teachers, school administrators, government officials, business and labor officials.

"America can't compete without skilled workers," said John Engler, president and CEO of the NAM. "Our 'Dream It. Do It.' manufacturing careers and economic development campaign is creating strong regional alliances to raise awareness among young people about manufacturing's high-paying and rewarding careers.  The SkillsUSA network will enable us to reach more students directly in their schools with fun, hands-on programs that teach teamwork and other important workplace skills.  SkillsUSA is a proven leader in teaching employability and leadership skills to students and a natural partner for our 'Dream It. Do It.' campaign."

"This alliance is a clear sign that the NAM values career and technical education and its critical role in the country's economic success," said Tim Lawrence, executive director of SkillsUSA, at the announcement ceremony. "The SkillsUSA association serves over 130 occupational areas, many of them in manufacturing. We have over 41 years of experience helping students learn employability skills. We look forward to working more closely with the manufacturing community to create mentoring programs and teach students across the country about career and personal success." 

Nationally, the skilled worker shortage is reflected in the 2005 Skills Gap Report commissioned by the NAM and its Manufacturing Institute.  The gap will increase with the retirement of the Baby Boom generation and rapidly advancing workplace technology.

Among the findings of the 2005 Skills Gap Survey of manufacturers nationwide:


Skills shortages are having a widespread impact on manufacturers' abilities to achieve production levels, increase productivity and meet customer demands.


More than 80 percent of respondents indicated that they are experiencing a shortage of qualified workers overall.


Nearly half of all respondents indicated their current employees have inadequate basic employability skills such as attendance and work ethic.


SkillsUSA works with more than 285,000 students and teachers in over 5,000 affiliated schools and colleges, including nearly all career and technical centers nationwide.

 "Only a handful of organizations is positioned to positively affect America's future skilled workforce. SkillsUSA is one of them.  We are proud to partner with SkillsUSA to prepare the next generation of manufacturing entrepreneurs and leaders," said Phyllis Eisen, senior vice president, The Manufacturing Institute, at the announcement ceremony.
About the Author