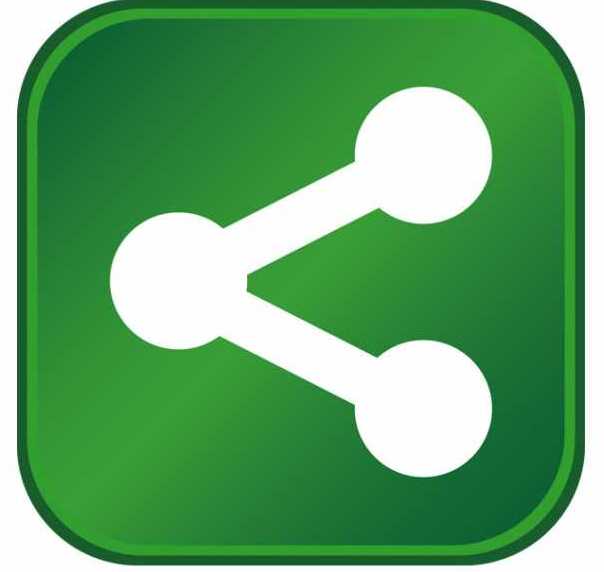 Excellon Technologies Inc., a women-owned manufacturer primarily serving the aerospace and defense industries, announced plans to launch production of a new line of therapeutic products designed to ease stress, anxiety, learning challenges, sleep issues and related health concerns. The expansion will create up to 415 new jobs by 2019.
"Indiana continues to establish itself as the best place for business and job creation," said Governor Mike Pence. "With the work of Excellon and innovators across the state, more Hoosiers are working now than ever before. By cutting costs and red tape while investing in our workforce and talent attraction, companies like Excellon that get their start in Indiana are able to grow, add jobs and thrive right here at home."
Excellon will invest $2.135 million to purchase new equipment and to upgrade its existing 27,000-square-foot manufacturing facility at 1105 Sherman Blvd. in order to produce the CapeAble product line. Created by two Hoosier mothers and refined through joint research with Excellon, the line includes more than 18 items that create deep pressure on muscles, joints, tendons and ligaments through CapeAble's medical patent-pending quilted squares. By allowing the central nervous system to better interpret and integrate various sensory inputs, the products address various symptoms of stress and anxiety as well as Autism, Attention Deficit Disorder, Attention Deficit Hyperactivity Disorder, Down syndrome, Parkinson's Disease and mental health conditions. The effects of these products are currently being studied at Baptist Memorial Hospital in Jacksonville, Florida.
"CapeAble Sensory Products is one of two diversifications from Excellon that will strengthen the future of our company," said Troy Schweitzer, general manager's understudy at Excellon. "The expansion will ensure longevity for our associates and continued job creation in our Fort Wayne community."
Excellon currently employs 65 associates in Indiana and is hiring seamstresses, tailors and support personnel to accommodate the expansion. Production of the CapeAble Sensory Products has already begun and the therapeutic products are available for purchase at Excellon's retail showroom located within its manufacturing facility. Interested applicants can learn more on the company's website.
"It is our sincere desire that our weighted products will lighten your load," said Marna Pacheco, who created the CapeAble weight products with fellow Hoosiers Susan Hickok in response to challenges faced by their children. "We want everyone to feel CapeAble."
A homegrown Hoosier company, Excellon was established in Fort Wayne in 2001 as a two-person engineering firm and has since been named twice to INC magazine's 100 fastest-growing inner city companies in the United States. The company has traditionally found its niche in manufacturing products for the defense and aerospace industries, which still comprises more than 60 percent of its sales, serving customers like BAE Systems, Harris Corp., Kinetek and New York City Transit. Excellon specializes in speed, position, engine control, defense communication and mechanical assemblies for the aerospace and defense industry. In addition, the DC Motors and Techometers Division offers a range of legacy products purchased from General Electric in 2010.
The Indiana Economic Development Corporation (IEDC) offered Excellon Technologies up to $925,000 in conditional tax credits and up to $50,000 in training grants based on the company's job creation plans. These incentives are performance-based, meaning until Hoosiers are hired, the company is not eligible to claim incentives. The city of Fort Wayne and Northeast Indiana Works will consider additional incentives at the request of Greater Fort Wayne Inc.
"Small business growth is critical to the future success of our city," said Fort Wayne Mayor Tom Henry. "Excellon Technologies is demonstrating a strong commitment to our community by expanding to provide needed services. Fort Wayne continues to be a nationally-recognized leader in creating and retaining jobs as we work together to invest and enhance economic development opportunities."
So far this year, the IEDC has announced 20 expansion commitments in northeast Indiana, which plan to invest more than $1.27 billion in their Indiana operations and create more than 1,400 new jobs in the coming years. Just last week, Fort Wayne-based Sweetwater Sound announced plans to add 16,000-square-feet to its headquarters, investing $8.8 million and creating up to 285 new Hoosier jobs.
About Excellon
Excellon Technologies Inc. was founded in Fort Wayne, Indiana, in 2001 and produces products for the defense and aerospace industries, specializing in half-effect speed and position sensing assemblies, aerospace engine control thermal sensing cable assemblies and junctions, defense communication/power cable assemblies, bi-metal electro-mechanical assemblies and cable over molding. Our manufacturing operations have vertically integrated to include automated wire preparation, insert molding and horizontal injection molding and 3D printing capabilities for prototyping and component design. In 2010, Excellon acquired GE legacy DC Motors & Techometers, adding production of new product lines.  
About IEDC
The Indiana Economic Development Corporation (IEDC) leads the state of Indiana's economic development efforts, focusing on helping companies grow in and locate to the state. Governed by a 12-member board chaired by Governor Mike Pence, the IEDC manages many initiatives, including performance-based tax credits, workforce training grants, public infrastructure assistance and talent attraction and retention efforts. For more information about the IEDC, visit www.iedc.in.gov.