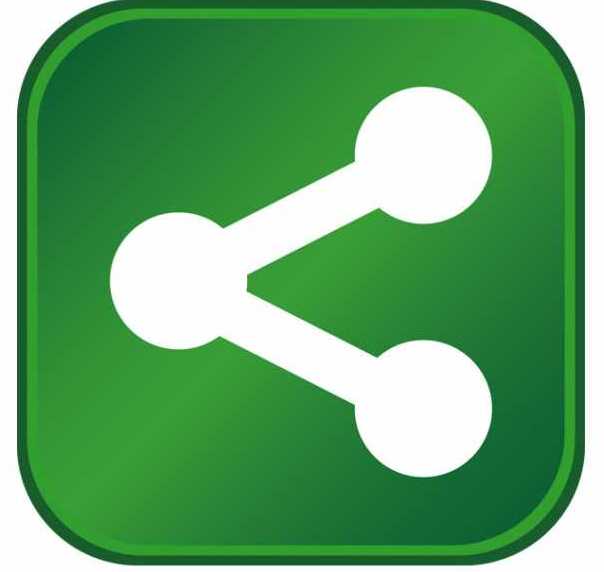 Governor Rick Scott participated in a ribbon cutting ceremony for Advanced Disposal's corporate headquarters and highlighted the expansion and relocation of its headquarters to Ponte Vedra in St. Johns County. The company recently purchased and merged with two other waste services company, creating the largest privately-owned environmental services company in the United States. The expansion will ultimately create 85 jobs, retain an additional 35 and inject $4 million in capital into the state economy.
Governor Scott said, "In addition to keeping and expanding its headquarters in our state, Advanced Disposal Services has grown to become the largest privately-owned environmental services company in the nation. This great accomplishment sends a strong message to the rest of nation that IT'S WORKING in Florida. We have created the most business-friendly climates in the U.S and more than 330,000 private-sector jobs have been created here in a little over two years."
As a full-service environmental services company, Advanced Disposal provides collection, transfer, disposal and recycling operations to more than 640,000 residential customers and more than 106,000 commercial customers in Florida alone. In total, Advanced Disposal serves 3.3 million residential customers and 200,000 commercial customers across 20 states and the Bahamas. They have more than 3,100 trucks running routes daily.
"The State of Florida and St. Johns County were chosen to be the headquartered home of Advanced Disposal and a handful of our most valuable assets – our employees – upon a thorough review of four states and five different communities. Florida and St. Johns County emerged as the forefront leader and final selection due to a number of positive financial factors and a business-friendly environment such as the State's competitive corporate income tax rate and no personal income tax, in addition to the quality of life that goes hand in hand with being a Floridian and a resident of Northeast Florida," stated Charlie Appleby, Chairman and CEO.
Florida is home to more than 2,600 headquarters offices, 15 of which rank in the Forbes 500. Earlier this year, Florida was ranked the second-best state in the nation to do business according to Chief Executive Magazine, thanks in part to its top-ranked business tax climate, low business costs and no personal income tax. The state offers a large and diverse workforce of nine million and the nation's number one talent pipeline.
"When most people think of business sectors, they might think of aviation and aerospace, logistics and distribution, life sciences, or more commonly thought of industries," said Secretary of Commerce Gray Swoope, who serves as CEO and president of Enterprise Florida. "But headquarters are a very important focus for Enterprise Florida and our state has made great gains in attracting and retaining some of the best in the world. Our state offers all of the resources necessary for national leaders like Advanced Disposal Services, Harris, Hertz, and Digital Risk to operate and continue to grow."
The project would not have been possible without strong partnerships between Enterprise Florida, St. Johns County, JAXUSA Partnership, the Department of Economic Opportunity and Workforce Florida, Inc.
Advanced Disposal has been approved for Qualified Targeted Industry incentives of up to $595,000 in performance-based tax refunds in return for creating new jobs at an average annual wage of $112,000 or more. The company was also approved for a state Quick Action Closing Fund of $200,000 and a $180,000 Quick Response Training Grant from Workforce Florida. St. Johns County contributed $162,120 to these incentives at the local level.
"We are delighted that Advanced Disposal chose to relocate their headquarters to St. Johns County," said Melissa Glasgow, the County's director of economic development. "Advanced Disposal has been a great corporate partner and we appreciate the significant economic impact their business will provide in new job creation and tax base for our community. This project represents a perfect example of how a positive working relationship between the company, the County, Enterprise Florida and the State helped culminate a corporate relocation success story. Economic development is a top priority and we look forward to a long and prosperous business association with Advanced
"We are thrilled to have Advanced Disposal's new expanded headquarters in our region and look forward to the company's long-term growth here," said Jerry Mallot, President of JAXUSA Partnership. More than 80 local companies have national or divisional headquarters here and Advanced Disposal's selection of St. Johns County as the site for its combined headquarters adds to our reputation as a leading destination for business. The company is joining a wonderful array of headquarters, which also includes four Fortune 500 headquarters and seven Fortune 1,000 headquarters."
Enterprise Florida, Inc. is a partnership between Florida's business and government leaders and is the principal economic development organization for the state of Florida. Enterprise Florida's mission is to facilitate job growth for Florida's businesses and citizens leading to a vibrant statewide economy. In pursuit of its mission, Enterprise Florida works closely with a statewide network of economic development partners and is funded both by the State of Florida and by private-sector businesses.
Advanced Disposal is the largest privately owned environmental services company in the United States providing integrated, non-hazardous solid waste collection, transfer, recycling and disposal services in the Eastern United States. Advanced Disposal currently owns and operates commercial, industrial, and residential solid waste collection operations, municipal solid waste landfills, transfer stations, and recycling facilities. Advanced Disposal is dedicated to preserving the environment and ensuring that all operations are conducted in a manner that follows all local, state, and federal laws in regards to environmental protection. Advanced Disposal is headquartered in Northeast Florida and has operations in Alabama, Florida, Georgia, Illinois, Indiana, Kentucky, Maryland, Massachusetts, Michigan, Minnesota, Mississippi, Missouri, New Jersey, New York, North Carolina, Pennsylvania, South Carolina, Tennessee, Vermont, Wisconsin and the Bahamas.