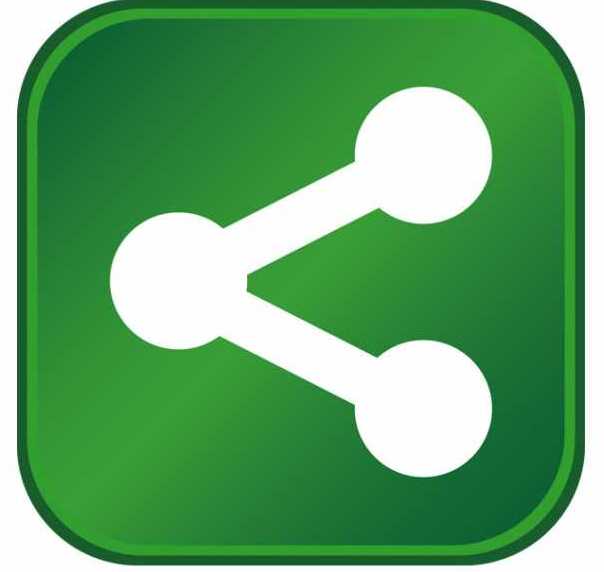 Governor Rick Scott announced that Arthrex, a medical device manufacturer, will be expanding its operations in North Naples, creating 560 jobs and investing more than $63 million in Collier County. Arthrex currently employs more than 2,200 Floridians.
Governor Scott said, "I am proud to announce that Arthrex is continuing to expand in Florida and will be creating more than 500 new jobs for families in Collier County. More and more manufacturing companies are choosing to invest and create new opportunities in our state because of our work to cut taxes and make it easier for job creators to succeed. I look forward to seeing Arthrex's continued growth as we work to make Florida first for jobs."
Arthrex has been based in Naples since 1991, and over the last 25 years, the company has grown into a global leader in arthroscopic surgery, developing more than 9,500 innovative products and surgical procedures to advance minimally invasive orthopedics worldwide. Today, Arthrex trains thousands of surgeons annually at its medical education facility in Naples and more than 90 percent of Arthrex's products are manufactured in the United States and exported to more than 100 countries around the world. The company has been named one of the Top 100 Best Companies to Work For by Fortune Magazine and was No. 3 out of the 15 Best Workplaces in Manufacturing and Production in the country.
Reinhold Schmieding, President and Founder of Arthrex, said, "Arthrex is committed to reinvesting in our community, and the best investment is growing our business right here in Southwest Florida. This investment will help us expand our research, manufacturing product development and medical education to help improve the lives of people in Southwest Florida with our company and around the world with our products."
Florida is ranked 2nd among states for FDA registered medical device manufacturing facilities. The state has firmly established itself as a true hub for the life sciences and is home to some of the nation's most highly regarded research centers; more than 1,100 biotech, pharmaceutical and medical devices companies and a foundation of more than 46,000 healthcare establishments.
Crystal Sircy, Executive Vice President and COO of Enterprise Florida, Inc., said, "Arthrex continues to be a powerful job creator for Southwest Florida and we are excited to see them expanding in our state again. Arthrex is a global, innovative life sciences leader and we're happy to see them find the talent and resources in Florida they need to be successful."
Partners in the expansion include Enterprise Florida, Florida Department of Economic Opportunity, Greater Naples Chamber of Commerce, Collier County, Florida Power & Light, and CareerSource Florida.
Cissy Proctor, Executive Director of the Florida Department of Economic Opportunity, said, "Florida's health services industry is consistently a top job creator across the state, and Arthrex is a great company helping to fuel that growth. We are proud to be a partner with Arthrex as they continue to invest in Florida and provide job opportunities to many people in the Naples area."
Kristi Bartlett, Vice President of Economic Development for the Greater Naples Chamber of Commerce, said, "To have a global medical device leader like Arthrex make this kind of investment shows their confidence in Collier County. The ripple effect of Arthrex's physical expansion and the jobs created contributes greatly to our region's growing economic strength. This is a prime example of the fruits of having a robust business retention and expansion effort."
Commission Chair Donna Fiala said, "Collier County is so lucky to have a company like Arthrex that has become a true community partner. Arthrex has been a long and trusted friend of Collier County and has always delivered beyond expectations."
Commissioner Georgia Hiller, whose district includes Arthex's headquarters, said, "Arthrex has been a valuable employer and community ally in Collier County. We are thrilled they continue to invest in Collier County as they grow globally."
Eric Silagy, president and CEO of FPL, said, "Florida's economy continues to grow and create tens of thousands of high-skill, high-wage private-sector jobs each month. We are proud to support that growth and diversification. By partnering with Enterprise Florida, DEO, the City of Naples, Collier County and CareerSource Florida, we're able to help industry leaders like Arthrex expand and better share Florida's business innovation story with the world."
CareerSource Florida President and CEO Chris Hart IV, said, "High-performing companies like Arthrex know their current and future competitiveness is linked to their ability to maintain a highly skilled workforce. The CareerSource Florida network is committed to working with Arthrex and other Florida businesses to ensure their employees have the right skills to help their enterprises and communities prosper."
Arthrex is a global medical device company and leader in new product development and medical education in orthopaedics. With a corporate mission of helping surgeons treat their patients better, Arthrex has pioneered the field of arthroscopy and developed more than 9,500 innovative products and surgical procedures to advance minimally invasive orthopaedics worldwide.
Enterprise Florida, Inc. (EFI) is a partnership between Florida's businesses and government leaders and is the principal economic development organization for Florida. EFI facilitates job growth through recruitment and retention, international trade and exporting, promotion of sporting events, and capital funding programs to assist small and minority businesses. EFI launched "Florida – The Future is Here" to promote the state as the nation's premier business destination.