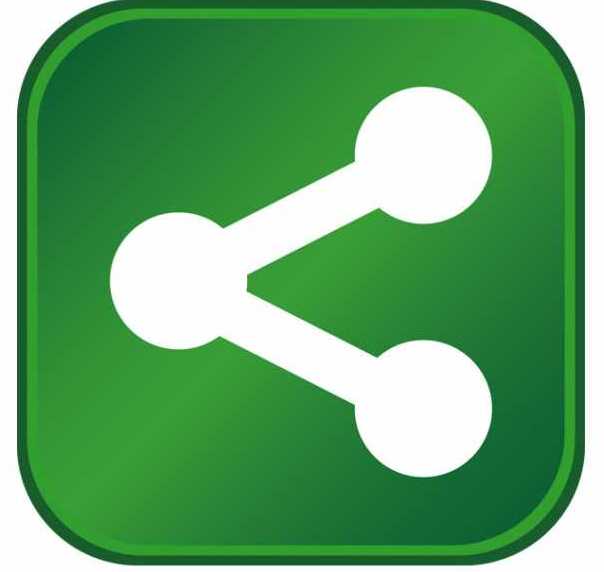 Governor Rick Scott announced GE Oil & Gas will open a new advanced manufacturing facility in Jacksonville. The project will create at least 500 jobs over the next three years and a capital investment of more than $50 million in Duval County.
Governor Scott said, "The new GE Oil & Gas facility in Jacksonville will bring at least 500 jobs, giving even more Florida families the opportunity to live the American Dream. Last year we eliminated the sales tax on manufacturing equipment in order to build up manufacturing in our state, and now businesses like GE Oil & Gas can save money and be more competitive. Florida businesses have already created more than 640,000 private-sector jobs since December 2010, so let's keep working to provide even more opportunities for Florida families."
GE Oil & Gas is a world leader in advanced technology equipment and services for all segments of the oil and gas industry, from drilling and production, LNG, pipelines and storage to industrial power generation, refining and petrochemicals. GE Oil & Gas also provides pipeline integrity solutions, including inspection and data management, and designs and manufactures wire-line and drilling measurement solutions for the oilfield services segment. The site is expected to open in November 2014 and will manufacture GE's Mooney regulators and Becker control valves, among other oil and gas industry products. The company will create up to 500 manufacturing, administrative, engineering and other functional roles within the next three years.
"GE is committed to innovation in the technology solutions we develop, as well as delivering operational excellence for our customers with the upmost focus on quality and safety," said Chuck Nugent, Vice President of Manufacturing, GE Oil & Gas. "The new Jacksonville facility provides us the opportunity to use advanced manufacturing practices to meet our customers' growing technology needs faster, while bringing new job opportunities to Jacksonville."
Florida's manufacturing sector ranks among the top 10 nationwide with more than 18,200 companies employing some 317,000 people statewide. Florida is home to leaders in advanced manufacturing, including aerospace and defense products, electronic components, medical equipment and metal fabrication. To encourage growth, Florida passed legislation eliminating sales tax on businesses purchasing manufacturing equipment earlier this year.
"GE could have located this advanced manufacturing facility anywhere and we thank them for their continued confidence in Florida," said Secretary of Commerce Gray Swoope, who also serves as President and CEO of Enterprise Florida. "This announcement again shows that Florida has the resources and partnerships necessary to bring game-changing competitive economic development projects to the state."
This project was created with the help of close partnerships between Enterprise Florida, the Florida Department of Economic Opportunity, CareerSource Florida, the City of Jacksonville and JAXUSA.
Department of Economic Opportunity Executive Director Jesse Panuccio said, "Once again, effective business-friendly policy has won for the state Florida. The new facility for GE Oil & Gas in Jacksonville means 500 more jobs will be created in Florida, many of which will be in the STEM related fields. We are excited to have General Electric contributing greatly to Florida's resurgent economy."
As part of the project, CareerSource Florida has offered GE Oil & Gas performance-based partial reimbursement grants for employee training through the Quick Response Training (QRT) program. QRT grants are structured to be flexible and responsive to the training needs of new or expanding businesses.
"This major project is exciting news for our state and the hundreds of Floridians and their families who will benefit from new careers with GE Oil & Gas," said CareerSource Florida CEO and President Chris Hart IV. "The selection of Duval County for this project underscores Florida's competitive edge nationally, our exceptional workforce and our unparalleled quality of life."
"We're excited that GE has selected Jacksonville as the site for a major advanced manufacturing facility," said Mayor Brown.  "We competed against a number of other communities for this great economic opportunity, and we won.  It shows that Jacksonville is a city of opportunity and a great place to do business.  My vision is to create jobs for Jacksonville, and we're turning that vision into reality.  I want to thank the City Council for its support, as well as our many partners who helped us secure these jobs for Jacksonville."
"Landing a project of this magnitude with an outstanding company like GE is a huge win, especially as we move toward becoming an advanced manufacturing and energy hub in Northeast Florida," said Jerry Mallot, President of JAXUSA, the economic development arm of JAX Chamber. "This project would not happen without the city, state and JAXUSA working together on this important development, and this is another example how the strong partnerships in our city and state bring high-paying jobs to our community."
About GE
GE (NYSE: GE) works on things that matter. The best people and the best technologies taking on the toughest challenges. Finding solutions in energy, health and home, transportation and finance. Building, powering, moving and curing the world. Not just imagining. Doing. GE works. For more information, visit the company's website at www.ge.com<http://www.ge.com/>.
About GE Oil & Gas
GE Oil & Gas works on the things that matter in the oil and gas industry.  In collaboration with our customers, we push the boundaries of technology to bring energy to the world. From extraction to transportation to end use, we address today's toughest challenges in order to fuel the future.
 Enterprise Florida, Inc. (EFI) is a partnership between Florida's businesses and government leaders and is the principal economic development organization for the state of Florida.  EFI facilitates job growth for Florida businesses through recruitment and retention, international trade and exporting, promotion of sporting events, and capital funding programs to assist small and minority businesses.