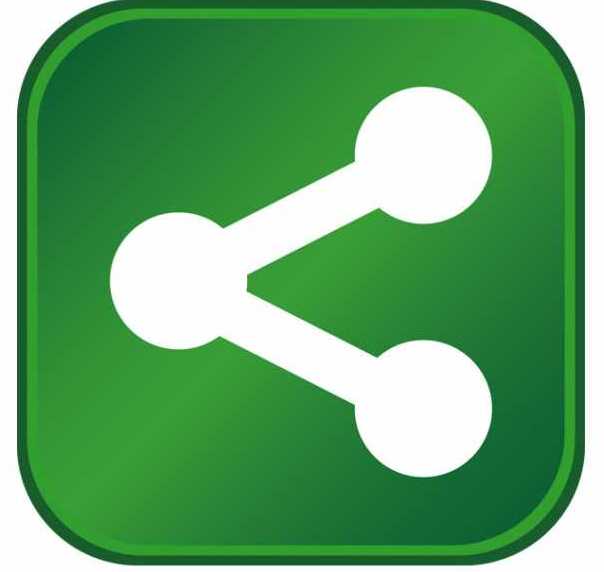 FUJIFILM U.S.A. Inc. announced that Fujifilm's primary US manufacturing and distribution complex, located in Greenwood, SC, will serve as home to a new, state-of-the-art digital print services and fulfillment operation.  The company will soon begin modification of facilities at its 500-acre Greenwood campus to accommodate what is today the largest photo products fulfillment organization in the country.  Fujifilm Printing Services supports many of the country's leading retail stores and online photo Web sites, and serves consumers directly through its FUJIFILM SeeHere.com photo Web site.
"In response to the rapid growth of the personal photo products market, we're designing the new Fujifilm Greenwood lab from the outset with digital fulfillment as its primary purpose," said John Prendergast, Vice President, Printing Services Group, FUJIFILM U.S.A. Inc.  "We will begin operations in the fall of 2009 initially producing personal photo gifts for both retail delivery and direct mail to consumers."  Over time, the lab will expand its digital products and services as the market continues to grow. 
"Greenwood offers a number of advantages," said Shin Kataoka, President of FUJIFILM Manufacturing U.S.A. Inc., and head of operations at Greenwood.  "Its central location and proximity to raw materials will enhance efficiencies.  In addition, Fujifilm is already a well-established corporate citizen in South Carolina and has become a model of sustainability for our company globally." Fujifilm's Greenwood complex is the largest Fujifilm manufacturing operation in the country and the largest Fujifilm distribution center in the world.  When fully staffed, the new lab is expected to bring up to 185 full-time positions to Greenwood.
"Fujifilm is a world-class company with a strong history of in South Carolina. Their decision to expand operations and establish the country's largest photo products fulfillment organization in Greenwood is an extraordinary testament to our state's skilled workforce, business-friendly climate and market access.  These factors are working to help our existing businesses grow and be more competitive in today's challenging economy.  We congratulate Fujifilm on their growth in South Carolina and wish them continued success in their endeavors here," said Joe Taylor, Secretary of Commerce.
"The Partnership Alliance is committed to working with new and existing industries to look for opportunities of growth," said Thornwell Dunlap, Board Chairman of Partnership Alliance. "I am confident that Fujifilm will enjoy continued success in Greenwood County."
"Fujifilm continues to show its commitment to Greenwood," said Robbie Templeton, Greenwood County Council Chairman. "The new jobs and expansion being announced today is a testament to the skilled workforce and business climate of Greenwood County that continues to foster growth and expansion."
In recent years Fujifilm has consolidated its photo processing operation to better serve the changing needs of its customers in the shift from analog to digital imaging.  The creation of this new lab, focused on digital fulfillment and located in a well-established Fujifilm community, emphasizes Fujifilm's commitment to the photo printing and fulfillment business and to continuing to invest in the technology and infrastructure necessary to serve the changing needs of this market in the future.
About FUJIFILM
FUJIFILM U.S.A. Inc. is a marketing subsidiary of FUJIFILM Corporation, Tokyo, Japan, providing digital and analog photographic Imaging Systems and Motion Picture Film products and services to consumers, professionals and businesses.  For more information on Fujifilm U.S.A. products, customers can call 800-800-FUJI or visit www.fujifilmusa.com. To receive news and information direct from Fujifilm U.S.A. via RSS, subscribe free at www.fujifilmusa.com/rss.
FUJIFILM began manufacturing operations in South Carolina in 1988.  The Greenwood manufacturing complex is currently comprised of five high technology manufacturing plants, the Greenwood Research Laboratories, and the largest Fujifilm distribution center in the world.  The 500-acre complex currently manufactures digital and conventional pre-sensitized printing plates, QuickSnap one-time-use recyclable cameras, and color photographic paper.  In 2009, Greenwood will also serve as home to a new state-of-the art digital printing and photo products fulfillment operation.
FUJIFILM Corporation brings continuous innovation and leading-edge products to a broad spectrum of industries, including electronic imaging, photofinishing equipment, medical systems, life sciences, graphic arts, flat panel display materials, and office products, based on a vast portfolio of digital, optical, fine chemical and thin film coating technologies. The company was among the top 15 companies around the world granted U.S. patents in 2008, employs more than 70,000 people worldwide and in the year ended March 31, 2009, had global revenues of $24 billion. Fujifilm is committed to environmental stewardship and good corporate citizenship. For more information, please visit www.fujifilmholdings.com.
About S.C. Department of Commerce
As South Carolina's leading economic development agent, the Department of Commerce works closely with economic development professionals throughout the state to recruit new businesses and jobs and help existing businesses grow.  In 2008 Commerce recruited a record 18,993 new jobs and $4.17 billion in capital investment.  Many well-known names and world-class companies chose to invest in South Carolina during 2008, some of which include: Target Corp., Home Depot, Heinz, Monster, American Titanium Works, BMW, Michelin and URS Corp. Commerce also assists companies in locating buildings and sites in which to operate, offers grants for community development and infrastructure improvements and provides tools to enhance workforce skills.  For more information, visit www.SCcommerce.com