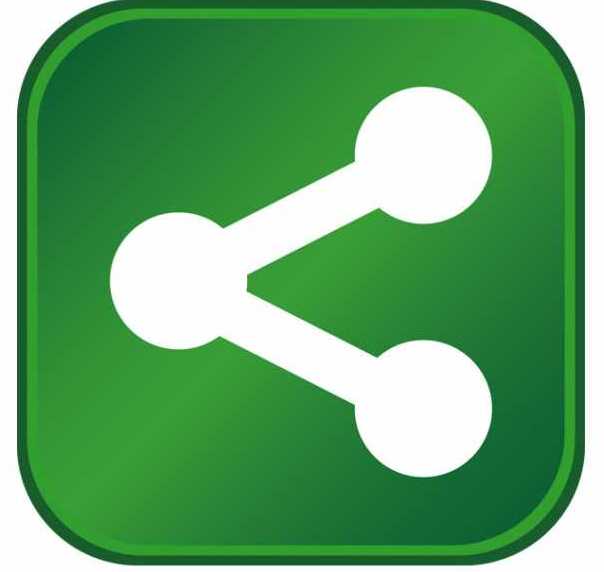 The Iowa Economic Development Authority (IEDA) board awarded direct financial assistance and tax benefits to six companies for job creation and expansion projects. The awards will assist in the creation of 1,348 jobs and will result in almost $392 million in new capital investment for the state.
The board approved assistance for planned or proposed projects located in Fort Dodge, Colfax, Waterloo, Urbandale, Cedar Rapids and Sioux City.
AML Riverside LLC
AML Riverside is a wholly owned subsidiary of Argenta Limited, a privately held animal health pharmaceutical Contract Research and Manufacturing Organization (CRMO) based in Auckland, New Zealand.  The company provides contract research and development services, clinical research, and manufactures large volume liquid and solid-dose animal health pharmaceuticals for the top global animal health marketing companies. The board approved a $500,000 loan through the High Quality Jobs Program (HQJP) for the proposed project in Fort Dodge that is expected to create 30 jobs at a qualifying wage of $16.45 per hour. The project includes the acquisition of the Riverside facility from Boehringer Ingelheim Vetmedica, Inc. (BIVI) in Fort Dodge to establish an animal health contract manufacturing facility in the U.S. and is expected to result in a capital investment of $5.7 million.
Beck's Hybrids to Build Sales Office and Distribution Center in Colfax
Formed in 1937, Beck's Hybrids is the largest family-owned company that produces, processes and sells seeds in the U.S.  The company is planning to build a sales office and distribution center for corn, soybeans, wheat and forages along with practical farm research study plots in Colfax. The facility would consist of three buildings and 80 acres of university type agronomic testing to help Iowa farmers be successful on their family farms. This facility would also be the company's main Iowa distribution center for seed produced and processed in Mt. Pleasant as well as other facilities.  The company was awarded $200,000 in direct financial assistance as well as tax benefits through HQJP for this $14.3 million capital investment.  The project is expected to create 50 jobs at a qualifying wage of $15.87 per hour.
ConAgra to Expand Operations in Waterloo
ConAgra Foods, one of North America's largest packaged food companies, is proposing to build a state-of-the-art snack seeds facility adjacent to its current Waterloo snacks facility. This $50 million expansion is expected to add approximately 99,000 square feet to the current facility as well as 57 new jobs. The board awarded ConAgra Foods tax benefits through HQJP for this project.
BirdDogHR Seeks to Relocate in Urbandale
BirdDogHR uses a cloud-based platform and provides talent management solutions including recruiting and applicant tracking, onboarding, performance management, learning management and succession planning.  The company has outgrown its existing location and is looking to lease larger office space suitable in Urbandale for human resource software development and sales.  The company was awarded $215,000 in direct financial assistance as well as tax benefits for this $1 million capital investment project that is set to create 71 jobs at a qualifying wage of $25.52 per hour.
LeSaffre
Lesaffre Yeast Corporation (LYC), Red Star Yeast Company, LLC (RSYC) and Bio Springer North America Corporation (BSNAC) are subsidiaries of the global Lesaffre Group based in France.  Lesaffre Group is a global provider of yeast, yeast extracts and other fermentation-related products.  The company designs, manufactures and markets solutions that promote baking, ingredients and a range of nutrition and health, feed, biofuel and other industries.  LYC, RSYC and BSNAC have facilities in Cedar Rapids, Iowa. The joint venture was awarded $25,000 in direct financial incentives and tax credits via HQJP to construct new locations in Cedar Rapids and install additional manufacturing machinery and equipment for various products and applications. This $51.25 million project is expected to create 30 jobs, eight of which are incented at a qualifying wage of $23.45 per hour.
Seaboard and Triumph Foods New Collaboration Set to Create 1,110 jobs in Sioux City
Seaboard Triumph Foods, LLC is a new entity that is planning to construct a pork processing plant to sell pork products to further processors, foodservice operators, grocery stores, other retail outlets and other distributors throughout the U.S. and various foreign markets.  Both Triumph Foods and Seaboard Foods currently operate large-scale pork processing facilities similar to the size and scope proposed for this facility in Sioux City.  The company was awarded tax benefits through both the HQJP and Targeted Jobs Withholding Tax program for this $269 million capital investment. The project is set to create 1110 jobs, of which 212 are incented at a qualifying wage of $20.66 per hour and 559 (which includes the 212 HQJP jobs) are incented at a qualifying wage of $16.63 an hour.
Des Moines' Reinvestment District Receives Final Approval
The board also approved the maximum benefit amount of $36.5 million for the Iowa Convention and Entertainment Reinvestment District plan submitted by the City of Des Moines. The Iowa Reinvestment District Program is designed to assist communities in developing transformative projects that will improve the quality of life, create and enhance unique opportunities and substantially benefit the community, region and state. The program provides for up to $100 million in new state hotel/motel and sales tax revenues to be "reinvested" within approved districts. Districts cannot exceed 25 acres in size, and must be in an Urban Renewal Area.
Iowa Reinvestment District plans must include tax revenues generated by "new retail establishments" and "new lessors." New retail establishments cannot exceed 50 percent of the total proposed capital investment. At least one of the new proposed projects within the district must reach a total capital investment of $10 million. And, the total amount of new tax revenues to be remitted to the municipality cannot exceed 35 percent of the total cost of all proposed projects in the district plan.
In 2014, 10 municipalities submitted applications, with three receiving a score in excess of 70 points (out of 100). In June, 2014, the IEDA board approved provisional funding for the projects in the City of Des Moines, the City of Muscatine and the City of Waterloo. Final application materials fully meeting all of the program's requirements were due prior to March 1, 2015.
The City of Des Moines submitted its final application earlier this year, and today the IEDA board acted to award the project the $36.5 million (the same as its provisional award) benefit amount contingent on the receipt by IEDA of a report detailing the selection of the hotel operator and substantial completion of financing for the hotel project by September 1, 2015.
The Des Moines plan proposes a total capital investment of $153 million and includes building a convention headquarters hotel, investing in infrastructure and amenities to support new visitors, redeveloping important downtown sites, preserving significant architecture, improving walk-ability throughout downtown, and connecting important amenities such as the Iowa Events Center, Principal Riverwalk, the Civic Center of Greater Des Moines and Cowles Commons, the East Village, Court Avenue, and Western Gateway Park.
Download a spreadsheet of the awards:
http://www.iowaeconomicdevelopment.com/UserDocs/documents/IEDA/may15awards.pdf