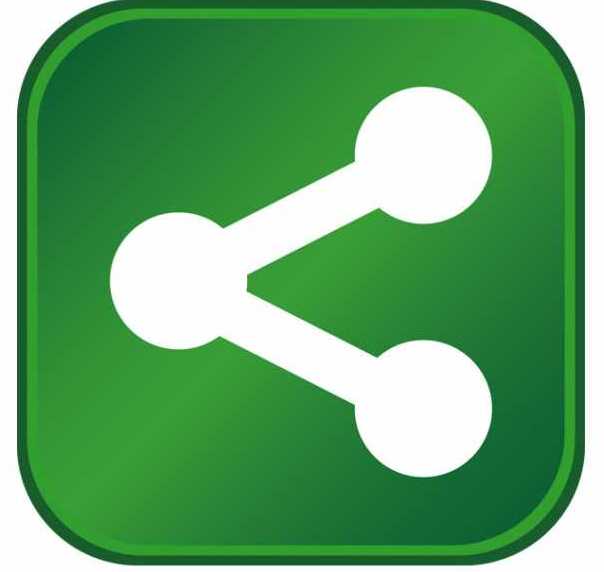 The Iowa Economic Development Authority (IEDA) board awarded direct financial assistance and tax benefits to four companies for job creation and expansion projects. These awards will assist in the creation of 241 jobs and will result in over $254 million in new capital investment for the state. The board also approved innovation funding for six startups.
The board approved assistance for planned or proposed projects located in Atlantic, Des Moines, Boone, Council Bluffs, Urbandale, Dubuque and Coralville.
Des Moines manufacturer to establish new facility
Electrical Power Products, Inc. is a manufacturing company located in Des Moines that provides complete power management systems for commercial and utility industries for power generation, transmission and distribution. The board awarded the company tax benefits through the High Quality Jobs program (HQJP) for a project that includes the construction of a new 184,000 square foot facility.  The facility will allow the company to grow and operate the integrated control enclosure portion of the business. This $14.7 million capital investment will be built by Electrical Power Products' parent company, Electro Management Corp. The project is expected to create seven jobs at a qualifying hourly wage of $26.72.
KemX Global to construct facility in Boone
Glycerin Group, LLC (dba KemX Global) is a startup company that is planning to set up operations in Boone.  The company will produce pharmaceutical-grade glycerin and non-GMO cooking oils. KemX products will have over 5,000 uses in the food, agriculture and bio-based chemical industries and the company's customer base will include large chemical companies in the food and agriculture industries. The board awarded KemX tax benefits from HQJP for this $27 million capital investment that is set to create 41 jobs at a qualifying wage of $21.58 per hour. 
United States Pipe and Foundry to create 144 jobs in Council Bluffs
US Pipe, originally incorporated in 1899 as United States Cast Iron Pipe and Foundry Company, manufactures ductile iron pipe and related fittings, valves and gaskets for the water and wastewater industry. Through US Pipe Fabrication, US Pipe also manufactures coated, fabricated and lined pipe used in wastewater treatment facilities. US Pipe has 11 operational locations coast-to-coast as well as international manufacturing operations. The proposed project includes the rehabilitation and upgrading of a dormant facility in Council Bluffs, formerly owned by Griffin Pipe, which was purchased by US Pipe in February 2014.  The company received tax benefits through the Targeted Jobs Withholding Tax Credit program for this $22.5 million capital investment that is set to create 144 jobs at a qualifying hourly wage of $17.24. 
Farmers Energy Cardinal Locates in Atlantic
Farmers Energy Cardinal, LLC is proposing to construct and operate a 150 million gallon per year, dry-mill corn ethanol plant in Cass County. The board awarded the project a sales tax refund to create 49 jobs, of which 45 are incented at a qualifying wage of $18.67. The project will result in a capital investment of $189.9 million.
Awards made to six startups
The Proof of Commercial Relevance (POCR) Fund provides financial assistance to innovative businesses that are pursuing proof of commercial relevance and marketability of a technology. The fund is designed to assist businesses with new technologies that have completed the proof of concept stage and are ready to be subjected to the rigors of the proof of commercial relevance stage that includes defining the market for the product and perfecting the product to meet market needs.
Award recommendations for the POCR fund are made by the Technology Commercialization Committee (TCC) to the IEDA Board for approval.
Accelerated Ag Technologies (AAT) is a biotech startup based in Urbandale with a mission and a passion to feed the world. The company's strategy is to increase the reliability of the world's seed and grain supply through innovation and science. AAT has developed a patent pending process that will increase corn parent seed yields and, more important, will improve the genetic purity of the parent increase phase, just prior to hybrid seed production in corn. The company was awarded a $25,000 Proof of Commercial Relevance grant.  
Dubuque-based Atmo, was founded in 2015 by three entrepreneurs with the goal of creating a unique technology platform to change the way people communicate and collaborate through emerging hardware. The company was awarded a $25,000 POCR grant to assist with commercialization validation efforts. These validation efforts include pre-pilot surveys, pilot implementations, additional patent and intellectual property investigation and value proposition discovery in the form of quantifiable return on investment.
Innovas Technologies designs, manufactures and distributes the Helios online condenser cleaning system for large industrial institutions including Power Generation, Oil & Gas and HVAC. Helios operates by automatically injecting sponge rubber balls into the normal flow of a shell and tube heat exchanger.  The balls serve to prevent fouling buildup in the condenser thus improving heat exchange and overall efficiency. The Coralville-based company was awarded a $25,000 POCR grant to refine the Helios Energy Monitoring System.
iotaMotion, Inc., located in the University of Iowa's Research Park in Coralville, was founded to address current cochlear implant shortcomings with the vision of developing the next breakthrough in cochlear implant hearing technology. The company's goal is to make the cochlear implant work better and be available to more of the 53 million people worldwide suffering from severe, disabling hearing loss.  The company was awarded a $25,000 POCR grant to hire regulatory and technology consultants. 
Coralville-based MedFace was founded in 2014.  The company's focus is to bring to market objective diagnostic metrics of ocular and neurological functions. By relating these metrics to corresponding facial features (pupil movements, eye movements, eyelid movements and facial muscle movements), disorders of vision and associated central nervous system (CNS) disorders can be characterized and monitored for change over time. The company provides world‐class expertise in hardware and software platform solutions in neuro‐ophthalmology for diagnosis and monitoring treatment of visual and CNS disorders. The company was awarded a $25,000 POCR grant.
Trokt/Grievance Tracker by Meidh Technologies is a cloud-based negotiation management software solution that ensures negotiated documents reflect the intentions of the negotiation teams. The Des Moines-based company was awarded a $25,000 POCR grant to perfect the company's sales strategy and refine the version requirements needed to grow the number of users.
Download a spreadsheet of the awards:
www.iowaeconomicdevelopment.com/UserDocs/documents/IEDA/jan16awards.pdf