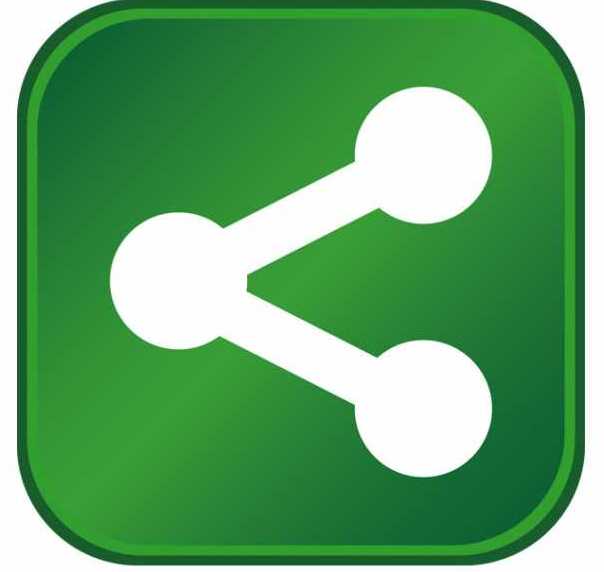 The Iowa Economic Development Authority (IEDA) board awarded direct financial assistance and tax benefits to four companies for job creation and expansion projects. These awards will assist in the creation of 96 jobs and will result in almost $86 million in new capital investment for the state. The board also approved innovation funding for three startups.
"I am pleased to see that our efforts continue to spur economic growth statewide.IEDA remains committed to increasing and improving opportunities for Iowans, and this month's projects from both large and small companies demonstrate that we are succeeding," said Debi Durham, director of the IEDA.
Projects were assisted in Davenport, Ames, Charles City, Burlington, Des Moines, Coralville and Clinton.
Davenport company plans expansion
Alter Trading Corporation is one of the largest metal recycling companies in the country, recycling both ferrous and non-ferrous metals.  The board has approved tax incentives for the company through the High Quality Jobs program (HQJP).  The company plans to build a new facility on land adjacent to the existing plant in Davenport as part of its $5.9 million expansion project.  The project is expected to create 13 jobs of which four are incented at a qualifying wage of $17.47 per hour.
Italian-based company Barilla to receive assistance
Created in Parma in 1877 out of a shop that made bread and pasta, Barilla is today among the top Italian food groups, a world leader in the pasta and pasta sauce businesses in continental Europe, bakery products in Italy, and the crispbread business in Scandinavia. Currently, the Barilla Group owns 30 production sites and exports to more than 100 countries. The company's facility in Ames is planning to add two production lines, raw material storage and associated packaging and palletizing equipment to produce gluten-free pasta. The board awarded Barilla tax benefits via HQJP for this $26.5 million capital investment that is expected to create 23 jobs, of which two are incented, at a qualifying wage of $23.21 per hour.
Charles City's Cambrex to increase manufacturing capacity
Cambrex Charles City, Inc., a subsidiary of Cambrex Corporation of East Rutherford, New Jersey, manufactures Active Pharmaceutical Ingredients (APIs) and pharmaceutical intermediates for both the generic and branded human pharmaceutical markets. As a result of recent rapid growth, Cambrex has identified the need for a capital expansion to increase manufacturing capacity. The proposed facility will be built and outfitted with commercial scale cGMP (Current Good Manufacturing Practices) assets, 45,000 square feet of warehousing, QC labs, internal roads, and a second facility entrance. The board awarded Cambrex tax benefits through the HQJP to create 32 jobs at a qualifying wage of $14.93 per hour.
Federal-Mogul Ignition receives award for expansion project
Federal-Mogul Ignition is a part of Federal-Mogul Holdings Corporation based out of Southfield, MI. Federal-Mogul is a tier 1 automotive component manufacturer for major original equipment manufacturers, such as GM, Chrysler, Hyundai, Audi, BMW and Ford.  The company's Burlington plant manufactures spark plugs that are primarily used in internal combustion engines with gasoline or LPG / CNG gas as fuel.  The company was awarded $100,000 in direct financial assistance through HQJP for its expansion project that is set to create 28 jobs, of which 11 are incented at a qualifying wage of $14.73 per hour.  The project, which involves expanding capacity to integrate product packaging and installing packaging equipment, represents a $925,000 capital investment.
Awards made to three start-ups
The Demonstration Fund provides financial and technical assistance to encourage high-technology prototype and concept development activities that have a clear potential to lead to commercially viable products or services within a reasonable period of time.
The fund provides up to $100,000 to encourage commercialization activities by small and medium-size Iowa companies in the advanced manufacturing, biosciences and information technology industries. The primary purpose of the fund is to help businesses with a high-growth potential reach a position where they are able to attract later-stage, private-sector funding. 
The Proof of Commercial Relevance (POCR) Fund provides financial assistance to innovative businesses that are pursuing proof of commercial relevance and marketability of a technology.  The funds are designed to assist businesses with new technologies that have completed the proof of concept stage and are ready to be subjected to the rigors of the proof of commercial relevance stage that includes defining the market for the product and perfecting the product to meet market needs.
Award recommendations for these funds are made by the Technology Commercialization Committee (TCC) to the IEDA Board for approval.
Des Moines-based Rüster Sports was founded in 2009 by professional triathlete and industrial engineer TJ Tollakson. Their focus is the design and manufacture of endurance sports consumer products. The company began with the release of a bike travel case that meets the dimensional requirement for standard luggage on all major airlines. This case offers a savings upwards of $400 per round-trip for travelers with bicycles. The company's increasing bike case sales allowed them to branch into additional ventures. Their product, the Dimond Bike, is one of the most aerodynamic bicycles ever released and is the first ever bicycle frame manufactured to utilize carbon nanotubes.  The company was awarded a $25,000 grant from the POCR Fund for development of their newest product, the Ruster Tube - an advanced type of bicycle inner tube for use in clincher style racing tires to improve aerodynamics, weight, and rolling resistance.
NaturemiRI is located in Coralville and was formed in November 2014 based on the technology that was developed by Dr. Brad Amendt at the University of Iowa.  The company's activities are currently focused on the commercialization of research reagents and therapeutic treatments based on scientific technology. The company is set to offer the research market over 350 miRNA research reagents targeting a wide variety of genes and diverse biological processes. Longer term, NaturemiRI plans to develop and offer therapeutics for diseases that can be treated by regulating the expression of particular genes (i.e. cancer, heart disease, diabetes, etc.). The board approved a $25,000 grant through the POCR Fund to develop this technology.
NuMake was incorporated in 2014 as a biobutanol refinery. n-Butanol is a valuable chemical intermediary used heavily in the paints, coatings and plastics industry. Its global market in 2014 was roughly $5.2 billion dollars with expectations to grow to $7.2 billion by 2025. n-Butanol is also an advanced biofuel that is compatible with the existing gasoline infrastructure and engine technologies.  The Clinton-based company was awarded a $95,000 loan via the Demonstration Fund for market entry and planning activities for its proposed 21 million gallon per year biobutanol facility.
Download a spreadsheet of the awards:
http://www.iowaeconomicdevelopment.com/userdocs/documents/ieda/jan15awards.pdf