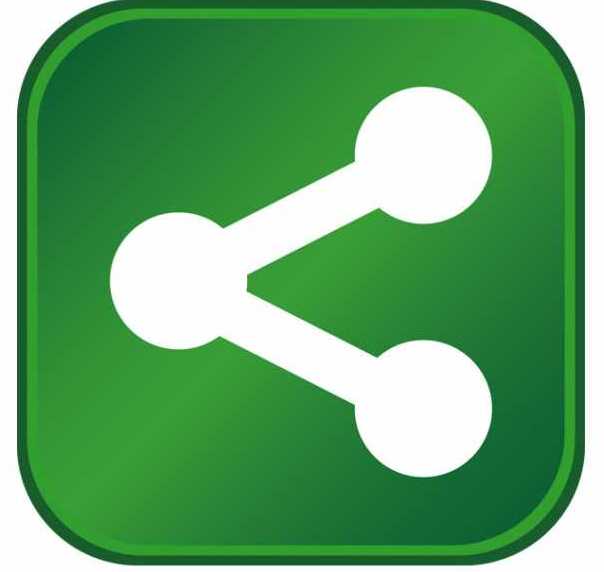 The Iowa Economic Development Authority (IEDA) board awarded direct financial assistance and tax benefits to three companies for job creation and expansion projects. These awards will assist in the creation of 126 jobs, retention of 88 jobs and will result in nearly $12 million in new capital investment for the state. The board also approved innovation funding for five startups.
The board approved assistance for planned or proposed projects located in Davenport, Des Moines, Urbandale, Ames and Dyersville.
Davenport remanufacturer to expand operations
CharNor in Davenport is a remanufacturer of forklift driveline components that are marketed and sold to forklift dealers. In order to grow its business, improve efficiency, increase capacity and expand to new markets, the company is proposing to relocate to a larger facility. The new building will address the need for substantial storage, which is currently handled offsite, as well as alleviate bottlenecks in current operations. The board awarded the project a $245,000 loan/forgivable loan through the High Quality Jobs Program (HQJ) to create 74 jobs, of which 49 are incented at a qualifying wage of $16.06 per hour. The project has a capital investment of $570,000.
Concrete form manufacturer adding capacity and jobs in Des Moines
EFCO is a vertically integrated manufacturer providing concrete and concrete support systems. Products produced in Des Moines are used in the construction of commercial high rise buildings, oil and energy applications, bridges and highways, utilities and water treatment and home building. The proposed project consists of a new 154,000 square foot facility that will allow for additional production capacity. The expansion will also allow for the modernization of standard product manufacturing processes, resulting in productivity increases. The board awarded the project tax benefits through HQJ for the projected $11 million capital investment. The expansion will create 40 jobs and retain 88, all of which are incented at a qualifying wage of $26.72 per hour.
Urbandale software company to double workforce
Fastpath is an Urbandale-based software development company specializing in audit, compliance and security solutions that enable organizations to automate audit processes. The company has over 1,000 customers in more than 30 countries. The proposed $175,000 expansion includes additional space for help desk support and a large application development team, allowing the company to more than double its workforce and position it for future growth. The project will create 12 jobs at a qualifying wage of $26.72 per hour and was awarded tax benefits through HQJ.
Awards made to five startups
The Demonstration Fund provides financial and technical assistance to encourage high-technology prototype and concept development activities that have a clear potential to lead to commercially viable products or services within a reasonable period of time.
The fund provides financial assistance to encourage commercialization activities by small and medium-sized Iowa companies in the advanced manufacturing, biosciences and information technology industries. The primary purpose of the fund is to help businesses with a high-growth potential reach a position where they are able to attract later-stage, private-sector funding.
The Iowa Innovation Acceleration Fund promotes the formation and growth of businesses that engage in the transfer of technology into competitive, profitable companies that create high-paying jobs. The funds are designed to support commercializing research, launching new start-ups and accelerating private investment and industrial expansion efforts that result in significant capital investment.
The Proof of Commercial Relevance (POCR) Fund provides financial assistance to innovative businesses that are pursuing proof of commercial relevance and marketability of a technology.  The fund is designed to assist businesses with new technologies that have completed the proof of concept stage and are ready to be subjected to the rigors of the proof of commercial relevance stage that includes defining the market for the product and perfecting the product to meet market needs.
Award recommendations for these funds are made by the Technology Commercialization Committee (TCC) to the IEDA Board for approval.
Parametric Studio, Inc. is based in Ames and was recently founded as a spin-off from VSI-Aerospace.  The company utilizes VSI-Aerospace's core software capabilities and caters to STEM-oriented educational games and allows users to model and fly gliders/aircraft in a game-based, virtual 3-D environment.  The company was awarded a $100,000 royalty agreement through the Demonstration Fund for hiring key personnel, product refinement and market planning and market entry activities.
Dyersville-based RamPack's activities are centered on a patented silage bag machine that promises reduced horsepower requirements and increased speed over current conventional methods. The company received a $25,000 POCR grant for prototype refinement and alpha and beta testing.
UpCraft Club is an e-commerce marketplace that sells digital sewing patterns.  The company has pioneered a patent-pending process that allows physical retailers to capture a new source of revenue by facilitating the sale of the digital patterns.  The company is based in Des Moines and received a $25,000 POCR grant for developing sales and marketing collateral and upgrading the company's website.
Pablow is a cloud-based platform, helping big insurers and travel distributors to personalize travel insurance at multiple points of sale and devices. The company was selected for the first class of the Global Insurance Accelerator in Des Moines and has products in the car rental insurance space as well as the vacation rental market. Pablow received a $25,000 POCR grant to execute a 12-month sales and marketing campaign to build awareness and drive targeted clients into the sales/onboarding funnel.
Des Moines-based Men's Style Lab provides an online, home delivery, personal clothes styling and shopping subscription service for men. A box of hand-selected clothing tailored to size, budget and lifestyle is delivered directly to customers at the frequency of their choosing. Men keep what they like and send back what they don't. The company is seeking assistance to deepen market penetration, hire key personnel and bring IT development in-house.
Enhancements include responsive web design and the creation of a native app for Android and iPhone. The company was awarded a $300,000 Innovation Acceleration Propel loan.
Download a spreadsheet of today's awards:
www.iowaeconomicdevelopment.com/UserDocs/documents/IEDA/nov15awards.pdf