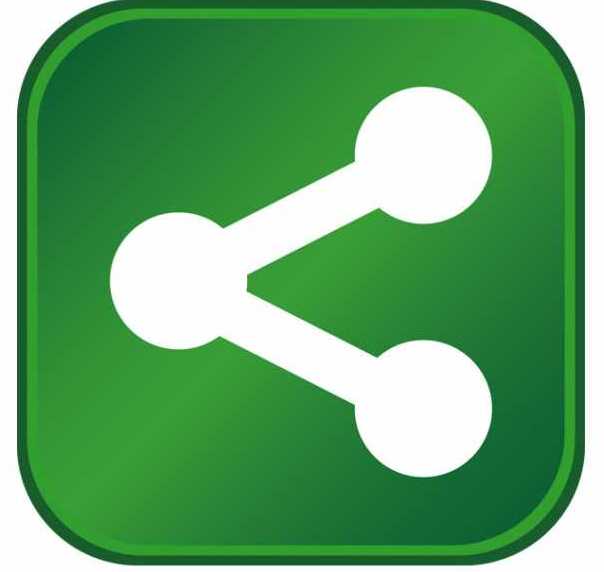 The Iowa Economic Development Authority (IEDA) board awarded direct financial assistance and tax benefits to four companies for job creation and expansion projects. These awards will assist in the creation of 198 jobs and will result in over $57 million in new capital investment for the state. The board also approved innovation funding for seven startups.
The board approved assistance for planned or proposed projects located in Cedar Rapids, Clarksville, Clive, Des Moines, Eddyville, Iowa City, Polk City, West Burlington and West Des Moines.
Ajinomoto Heartland, Inc. set to make $42 million capital investment
Ajinomoto Heartland, Inc. (AHI) has operated a production facility in Eddyville since 1986 and uses a fermentation process to produce feed grade crystalline amino acids for animal feed for the North American and export markets.  The production process is based on fermentation technology and the main feedstock is corn sugar produced at the neighboring Cargill plant.  The board awarded AHI tax benefits through the High Quality Jobs Program (HQJ) for a proposed project that will expand manufacturing facilities to produce additional products. The $42 million capital investment is expected to create 10 jobs at a qualifying wage of $15.73 an hour. 
Clive-based 8040 Holdings, Inc. to expand
8040 Holdings, Inc. was founded in 1931 to serve all the segments of the vending industry.  The Clive-based company provides a full range of products and services to meet the needs of small or large vending operations including design, manufacturing, financing, national and international sales.  The company's proposed project involves expanding its existing software platform that will necessitate the creation of a new product line and offerings from a standard vending machine.  8040 Holdings was awarded tax benefits from HQJ for this $5.1 million capital investment that is expected to create three jobs at a qualifying wage of $26.72 per hour. 
GE expected to create 124 jobs
General Electric Company (GE) provides customers across various industries with end-to-end product and service solutions that help ensure the reliability and protection of electrical infrastructure.  The company plans to make a $7.4 million capital investment that involves remodeling and upgrading its existing West Burlington facility and investing in machinery and equipment.  The board awarded GE $930,000 in direct financial assistance through HQJ. The project is expected to create 128 jobs, of which 124 are incented at a qualifying wage of $15.73 an hour. 
TrueNorth to remodel current Cedar Rapids office and expected to create 57 jobs
TrueNorth Companies, L.C., currently located in Cedar Rapids, is an insurance and financial strategies company founded in 2001. The company's services include:  risk management/property casualty, employee benefits, qualified retirement plans, executive benefits and business continuation and personal financial planning. The company would like to resolve its current space restrictions and accommodate its human capital needs by remodeling unfinished space. The new space will include a combination of offices, conference/meeting areas, additional restrooms and open floor space for work stations. The $2.5 million capital investment is expected to create 57 jobs at a qualifying hourly wage of $23.62. 
Board approves Brownfield/Grayfield Tax Credit awards for 13 projects
The Redevelopment Tax Credit Program provides financial assistance for the acquisition, remediation and redevelopment of eligible Brownfield and Grayfield sites. Eligible Brownfield properties include abandoned, idled or underutilized industrial or commercial facilities where expansion or redevelopment is complicated by real or perceived environmental contamination. Eligible Grayfield properties include abandoned public buildings, and industrial or commercial property that has been developed and has infrastructure in place but the property's current use is outdated or prevents a better or more efficient use of the property. 
Tax credits are available for up to 24 percent of a qualifying investment in a Brownfield, up to 30 percent if the project meets the requirements of  a green development; or 12 percent of a qualifying investment in a Grayfield, up to 15 percent if the project meets the requirements of a green development.   The tax credit allocation for FY 2016 is capped at $10 million, with a maximum of $1 million per project.
Eighty-four applications were received and scored by the Brownfield Advisory Committee based on project feasibility, financial need and overall project quality.  The board approved the committee's recommendation to award tax credits to 13 projects around the state. 
Awards made to Seven Startups
The Demonstration Fund provides financial and technical assistance to encourage high-technology prototype and concept development activities that have a clear potential to lead to commercially viable products or services within a reasonable period of time.
The fund provides financial assistance to encourage commercialization activities by small and medium-sized Iowa companies in the advanced manufacturing, biosciences and information technology industries. The primary purpose of the fund is to help businesses with a high-growth potential reach a position where they are able to attract later-stage, private-sector funding. 
The Iowa Innovation Acceleration Fund promotes the formation and growth of businesses that engage in the transfer of technology into competitive, profitable companies that create high-paying jobs. The funds are designed to support commercializing research, launching new start-ups and accelerating private investment and industrial expansion efforts that result in significant capital investment.
The Proof of Commercial Relevance (POCR) Fund provides financial assistance to innovative businesses that are pursuing proof of commercial relevance and marketability of a technology.  The fund is designed to assist businesses with new technologies that have completed the proof of concept stage and are ready to be subjected to the rigors of the proof of commercial relevance stage that includes defining the market for the product and perfecting the product to meet market needs.
Award recommendations for these funds are made by the Technology Commercialization Committee (TCC) to the IEDA Board for approval.
Athena GTX Inc. manufactures wireless, patient-worn, miniature medical monitors for both military and civilian markets related to patient medical state and smart monitors for first responders. The company moved from California to Iowa eight years ago and is currently based in Des Moines. The company was awarded a $250,000 loan from the Innovation Acceleration Fund for equipment, key personnel, market planning and entry activities and product refinement.
Clarksville-based Crossroads Manufacturing LLC has developed the Worksite Hawk, a mobile, solar-powered video with cellular transmission that provides a work site monitoring and security system.  The company was awarded a $100,000 grant from the Demonstration Fund for market planning and entry activities and key personnel.
EcoEngineers was founded five years ago and is located in downtown Des Moines. EcoEngineers helps companies navigate the complexity of international energy regulations and gain access to carbon markets. EcoEngineers promotes projects that are a model for energy recovery and reuse at municipal, industrial, agricultural and institutional settings, thus reducing fossil carbon footprints and increasing the sustainability profiles for its clients and partners. Specifically, EcoEngineers is developing projects that either produce or harvest biogas and convert it to pipeline quality natural gas (Renewable Natural Gas, RNG).  The company was awarded a $100,000 loan through the Innovation Acceleration Fund for site selection studies.
Icon Labs is a private, self-funded company headquartered in West Des Moines since 1998. They provide security software for embedded devices including industrial automation systems, communication systems and military/aerospace systems. They are currently expanding their product's capabilities, expanding their partnerships with both embedded hardware and software companies and expanding their sales. The company was awarded a $100,000 loan through the Demonstration Fund for IP development and evaluation.
L8NT is located in Iowa City and has developed a patent-pending software product that will enable law enforcement agencies to actively search for and locate stolen Wi-Fi devices - including laptops, tablets, cellular telephones and motor vehicles. The company was awarded a $25,000 grant from the POCR for researching target customers and market segments.
Lil'Sidekick designs makes and sells the Lil'Sidekick, a patent-pending product in the baby products industry. Lil'Sidekick is a safe, easy-to clean and versatile solution that keeps a child's items off the floor.  The Polk City-based company was awarded a $100,000 loan through the Innovation Acceleration Fund for IP development and evaluation, prototype design and market planning and entry activities.
WorkHound is an employee engagement software platform built to improve driver retention in the trucking industry. The company is based in Des Moines. The platform's objective is to improve the poor communication flow between drivers and office staff in trucking companies, increase driver engagement and help carriers retain more drivers. The company was awarded a $25,000 grant from the POCR for software completion, beta program completion, design and data science support.
Download a spreadsheet of the awards:
iowaeconomicdevelopment.com/UserDocs/documents/IEDA/oct15awards.pdf