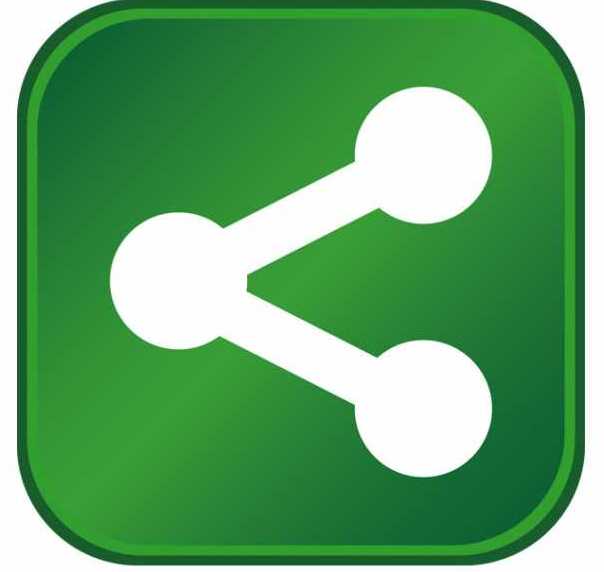 The Iowa Economic Development Authority (IEDA) board awarded direct financial assistance and tax benefits to two companies for job creation and expansion projects.These awards will assist in the creation of 199 jobs and will result in over $24 million in new capital investment for the state. The board also approved innovation funding for six startups.
The board approved assistance for planned or proposed projects located in Ankeny, Coralville, Denison, Des Moines, Independence, Johnston and Urbandale.
Independence manufacturing plans expansion
Geater Machining & Manufacturing Co. has been servicing the aerospace, electronics and high-tech industries since 1962.The company offers a variety of secondary manufacturing processes that help eliminate the need to send machined and fabricated parts to multiple vendors.The company is proposing to expand its production capacity by purchasing machinery and equipment and upgrading its research and development activities.The board awarded the $2.5 million capital investment project tax benefits through the High Quality Jobs Program (HQJP) to create four jobs, two of which are incented at a qualifying wage of $15.53 per hour.
 
Food processor to create new jobs in Denison
Quality Food Processors (QFP) produces bacon and cooked meats by processing on contract for 10 customers, including brands such as King Cotton and Blue Ribbon. Because of a new, long-term supply agreement, the company needs to expand and upgrade its existing operations to house a new bacon cooking line. The board awarded QFP $1 million in direct financial assistance through the Economic Development Set-Aside (EDSA) program. This $21.7 million capital investment is expected to create 195 jobs at a qualifying wage of $12.70 per hour.
Awards made to six startups
The Demonstration Fund provides financial and technical assistance to encourage high-technology prototype and concept development activities that have a clear potential to lead to commercially viable products or services within a reasonable period of time. The fund provides financial assistance to encourage commercialization activities by small and medium-sized Iowa companies in the advanced manufacturing, biosciences and information technology industries. The primary purpose of the fund is to help businesses with a high-growth potential reach a position where they are able to attract later-stage, private-sector funding.
The Iowa Innovation Acceleration Fund promotes the formation and growth of businesses that engage in the transfer of technology into competitive, profitable companies that create high-paying jobs.The funds are designed to support commercializing research, launching new start-ups and accelerating private investment and industrial expansion efforts that result in significant capital investment.
The Proof of Commercial Relevance (POCR) Fund provides financial assistance to innovative businesses that are pursuing proof of commercial relevance and marketability of a technology. The fund is designed to assist businesses with new technologies that have completed the proof of concept stage and are ready to be subjected to the rigors of the proof of commercial relevance stage that includes defining the market for the product and perfecting the product to meet market needs.
Award recommendations for these funds are made by the Technology Commercialization Committee (TCC) to the IEDA Board for approval.
1Comm Medical, Inc. is an Ankeny-based technology provider and distributor that was formed to help solve the inefficiency, and sub-standard care, of managing blood coagulation in patients. The company's patent pending solution offers: 1) an off-the-shelf device; 2) related consumables for testing; and 3) proprietary software created by the company, allowing healthcare providers the opportunity to shift their patients to a remote monitoring solution. The board awarded the project a $300,000 loan through the Iowa Innovation Acceleration Propel Fund.
BirdDogHR™ provides a complete talent management solution including recruiting and applicant tracking, onboarding, performance management, learning management and succession planning. As a leader in delivering easy-to-use software and services, BirdDogHR's proven cloud-based solution enables organizations to manage the entire employee lifecycle and improve candidate quality and flow, shorten time to hire, centralize learning, and increase employee productivity and readiness to take on more responsibility. Previously, BirdDogHR partnered with a third party to offer the onboarding module of the solution. The company wants to accelerate its growth by purchasing the code or building from scratch the onboarding module and then significantly enhancing it to meet the needs of customers and prospects. The board awarded the project a $300,000 loan through the Iowa Innovation Acceleration Propel Fund.
BOGO Bowl is a Des Moines-based pet food company that opened for business in 2012. The company sells pet food, almost exclusively online, to customers across the country. The company plans to expand its market by producing a "single-serve" size as well as by placing these products into a new-to-the-industry retail category – the convenience store (C-store) market. The board awarded the project a $25,000 Proof of Commercial Relevance grant.
ClinicNote is an Iowa-based company formed to streamline the reporting process between Speech-Language Pathologists (SLPs) and insurance companies. Their product is a medical note taking platform designed for SLPs that allows the aggregation of individual session notes into a progress report for health insurance companies. Their initial focus is private practice SLPs with plans to eventually expand into schools and hospitals. As they continue to grow, they have plans to build out functionality for other therapy disciplines including physical therapy and occupational therapy. The board awarded the project a $25,000 Proof of Commercial Relevance grant.
Founded in 2004, Fastpath has developed technology that enables organizations to automate audit processes, resulting in compliance and cost savings in employee time and hard costs. This technology also allows companies to standardize audit and risk management processes across applications and organizations. This consistency provides best practice in audit, a framework for future audits and a departure from a traditionally manual process. The board awarded the project a $300,000 loan through the Iowa Innovation Acceleration Propel Fund for product enhancements and marketing support.
Infondrian, LLC was founded in January 2014 to provide an innovative software solution to automate treatment error detections and optimize clinical workflows in radiation oncology. The company has developed and demonstrated the utility of automated approaches for pre-treatment plan checks and automated treatment monitoring in the University of Iowa Hospitals and Clinics (UIHC). Infondrian is now developing an easy-to use, comprehensive and flexible system for automated error detection in radiation therapy. The board awarded the project a $25,000 Proof of Commercial Relevance grant.
Download a spreadsheet of the awards:
http://www.iowaeconomicdevelopment.com/UserDocs/documents/IEDA/sep15awards.pdf