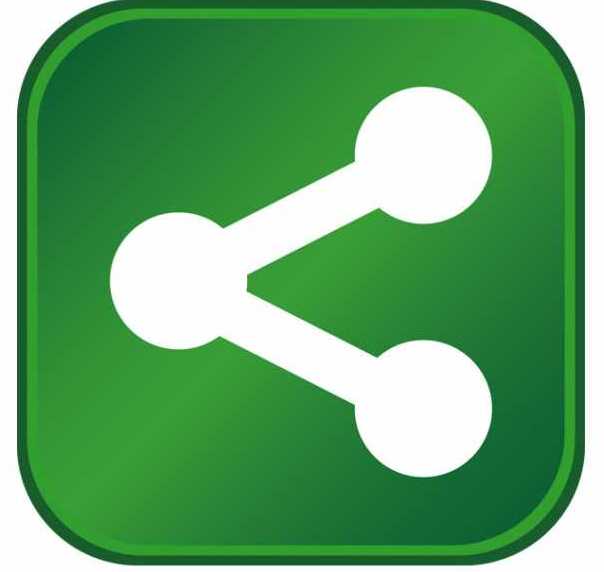 The Iowa Economic Development Authority (IEDA) board awarded direct financial assistance and tax benefits to three companies for job creation and expansion projects. These awards will assist in the creation of 535 jobs and will result in over $81 million in new capital investment for the state. The board also approved innovation funding for four startups.
The board approved assistance for planned or proposed projects located in DeWitt, Council Bluffs, Davenport, Iowa City, Des Moines, Cedar Rapids and Ankeny.
Manufacturer to lease and renovate facility in DeWitt
Latham Pool Products is the largest manufacturer of swimming pool components and pool accessories in North America. Latham plans to lease and renovate an existing building and surrounding ground to create a manufacturing facility and outdoor warehouse in DeWitt. The company was awarded tax benefits through the High Quality Jobs (HQJ) program for this $2 million capital investment.  The project is expected to create 23 jobs, of which three are incented at a qualifying wage of $18.36 per hour.
Rasmussen Mechanical Services to acquire building in Council Bluffs
Rasmussen Mechanical Services (RMS) provides mechanical services to commercial, industrial and institutional clients throughout the central U.S.  The company's services include boiler repair and HVAC and industrial burner services. RMS is acquiring an existing building in Council Bluffs for warehousing and manufacturing services, as well as a relocation of its corporate accounting department from Sioux City. RMS accounting employees in Sioux City will either retain their duties at the current facility or transfer to other positions within the Sioux City facility -- no employees will transfer to Council Bluffs. The board awarded RMS tax benefits via HQJ based on a qualifying hourly wage of $19.08.  Additionally, the company received tax benefits through the Targeted Jobs Withholding Tax Credit program based on a qualifying hourly wage of $17.93. This project represents a capital investment of $6.5 million and is expected to create 12 jobs, of which 11 are incented.
Sterilite set to build facility in Davenport and create 500 jobs
Sterilite Corporation is the largest plastic housewares company in North America. The company manufactures products ranging from food storage containers and laundry products to home storage and organization products. Sterilite plans to build a manufacturing and distribution facility in Davenport. The company was awarded $1,011,000 in direct financial assistance as well as tax benefits from HQJ for this $73 million capital investment.  The project is expected to create 500 jobs, of which 100 are incented at a qualifying wage of $18.74 per hour.
Awards made to four startups
The Demonstration Fund provides financial and technical assistance to encourage high-technology prototype and concept development activities that have a clear potential to lead to commercially viable products or services within a reasonable period of time.
The fund provides financial assistance to encourage commercialization activities by small and medium-sized Iowa companies in the advanced manufacturing, biosciences and information technology industries. The primary purpose of the fund is to help businesses with a high-growth potential reach a position where they are able to attract later-stage, private-sector funding.
The Iowa Innovation Acceleration Fund promotes the formation and growth of businesses that engage in the transfer of technology into competitive, profitable companies that create high-paying jobs. The funds are designed to support commercializing research, launching new startups and accelerating private investment and industrial expansion efforts that result in significant capital investment.
The Proof of Commercial Relevance (POCR) Fund provides financial assistance to innovative businesses that are pursuing proof of commercial relevance and marketability of a technology.  The fund is designed to assist businesses with new technologies that have completed the proof of concept stage and are ready to be subjected to the rigors of the proof of commercial relevance stage that includes defining the market for the product and perfecting the product to meet market needs.
Award recommendations for these funds are made by the Technology Commercialization Committee (TCC) to the IEDA Board for approval.
College Raptor is a digital platform that provides prospective students, parents, high school counselors, and college enrollment managers resources to resolve challenges related to college planning, financing and enrollment.  College Raptor enables students and families to discover appropriate college options based on personalized estimates of financial aid, scholarships, academic match and acceptance chances at every four-year college in the country.  The Iowa City-based company was awarded a $300,000 Propel loan from the Iowa Innovation Acceleration Fund for market planning and market entry activities and hiring key personnel.
Rent It From Owner (RIFO), dba Equipmatics, is a peer-to-peer online equipment-renting platform. With the service, contractors can earn income safely and securely on their idle equipment by renting to other customers while increasing the utilization on their fleet. Founded in February 2016 and headquartered in Des Moines, RIFO was awarded a $25,000 POCR loan for product refinement and market planning and market entry activities.
WatchPoint Data, Inc. is a software as a service (SaaS) business that has developed deception technology that bypasses traditional security defenses to disrupt the attack-chain cyber criminals use to breach or damage business networks.  The initial target markets for the business are healthcare and financial organizations.  The Cedar Rapids-based company received a $100,000 loan from the Demonstration Fund for product refinement, market planning and market entry activities and hiring key personnel.
Located in Ankeny, MakuSafe Corp. has developed a wearable device that monitors environmental exposures that can be hazardous to industrial workers.  Through the product's analytic data collection, accidents can be avoided before they occur.  MakuSafe was awarded a $25,000 POCR loan for product refinement.
Download a spreadsheet of today's awards:
iowaeconomicdevelopment.com/UserDocs/documents/IEDA/jan17awards.pdf