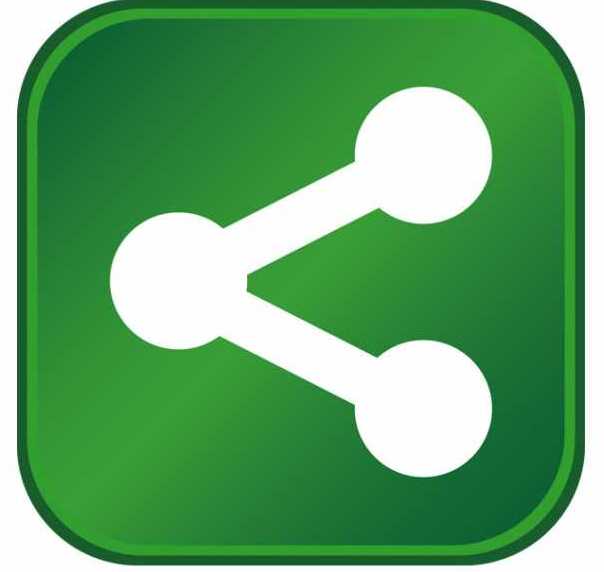 The Iowa Economic Development Authority (IEDA) board awarded direct financial assistance and tax benefits to eight companies for job creation and expansion projects. These awards will assist in the creation of 317 jobs, retention of 219 jobs and will result in over $85 million in new capital investment for the state. The board also approved innovation funding for four startups.
The board approved assistance for planned or proposed projects located in Des Moines, Dubuque, Alton, Eldridge, Cedar Rapids, Norwalk, Iowa City, Coralville, West Des Moines and North Liberty.
Accordia Life & Annuity Company to create 65 jobs in Des Moines
Global Atlantic Financial Group Limited, a financial services company focusing on the U.S. retirement, life insurance and reinsurance markets, currently employs over 200 people in Des Moines. Accordia Life and Annuity Company is a Des Moines-based subsidiary of Global Atlantic.  The board awarded the company tax benefits through the High Quality Jobs (HQJ) program for new leased space and improvements for their Des Moines office.  This $10 million capital investment is expected to create an additional 65 jobs, of which 54 are incented at a qualifying wage of $27.92 per hour.  Seventeen jobs will also be retained at the same qualifying wage.
Flexsteel plans $29 million capital investment in Dubuque manufacturing
Flexsteel Industries manufactures furniture for residential and commercial application. In 1936, the company located its headquarter facility in Dubuque and has since expanded manufacturing and distribution throughout North America. With the deterioration of the current 120-year-old manufacturing facility, Flexsteel is proposing to construct a new plant with modern technology and capabilities.  The company was awarded $1 million in direct financial assistance, to assist solely in the demolition and rehabilitation of the existing facility, as well as tax benefits for this $29 million capital investment.  Through this transition, Flexsteel will retain 200 jobs, of which 30 will meet the qualifying wage threshold of $21.18 per hour.
New manufacturer to establish operations in Alton
Global Aquaculture Supply Company LLC (GASC) plans to manufacture and distribute positive pressure air domes that house multiple aquaculture production ponds.  The company is constructing a new facility in Alton.  GASC was awarded $64,000 in direct financial assistance as well as tax benefits for this $3 million capital investment.  The project is expected to create eight jobs incented at a qualifying wage of $19.60 per hour.
Lewis Machine & Tool Co. plans construction of new facility in Eldridge
Lewis Machine & Tool Co. is a U.S. government GSA approved contractor.  The company designs and manufactures small arms and components that are currently in service with the U.S. forces and many countries around the world.  The manufacturer was awarded $250,000 in direct financial assistance as well as tax benefits.  The company's $7.3 million capital investment project includes the construction of a facility in Eldridge and is expected to create 178 jobs, of which 50 are incented at a qualifying hourly wage of $18.74.
Cedar Rapids Lil' Drug Store Products expanding operations
Lil' Drug Store Products is the number one supplier of health and beauty care (HBC) products to the convenience store channel.  The company markets a complete assortment of HBC products to over 100,000 convenience stores across the U.S.   Additionally, the company's category management services business delivers insights and analytics to over 45,000 convenience stores across the U.S.  The company is building a new distribution center and office in Cedar Rapids to serve as the company's headquarters. The board awarded the company tax benefits via HQJ program to create 11 jobs, eight of which are incented at a qualifying wage of $24.70 per hour. The project will have a capital investment of $13 million.
Ink and packaging company Siegwerk growing footprint in Des Moines
Siegwerk, a global company headquartered in Germany, develops custom ink portfolios to match customers' requirements. The Des Moines location is Siegwerk USA Co.'s headquarters for North Americas, which has customers throughout the United States and Canada. Siegwerk provides innovative ink formulations, which have exactly the right properties and functionality for customer applications for a variety of applications. The board approved tax benefits via HQJ for the company's proposed project that includes the development of a new warehouse to support its flexible packaging business unit. The new warehouse will be adjacent to the existing manufacturing plant and corporate office and will solidify Siegwerk's presence in Iowa, while positioning the location for future growth. The project will have a capital investment of $10 million and will retain two jobs at a qualifying wage of 27.92 per hour.
Software company moving from Illinois to Dubuque
Wave Reaction, Inc. is a software company with products designed to encourage the use of environmentally friendly reusable containers instead of disposable packaging. The company provides services to the agricultural and construction markets, automotive suppliers, container manufacturers and logistics companies. The board approved direct financial assistance of $45,000 and tax benefits for Wave Reaction to move its operations from Illinois to Dubuque to expand its services in the reusable container management market. The proposed project will have a capital investment of $1.87 million and is expected to create 20 jobs, 12 of which are incented at a qualifying wage of $21.18 per hour.
Window and door manufacturer to expand operations in Norwalk
Windsor Window Company is a manufacturer of premium aluminum clad wood windows, extruded vinyl windows and patio doors in West Des Moines. The company markets products throughout the United States with a customer base that is primarily distributor and window dealer accounts. Windsor Window is expanding window and door operations and requires additional manufacturing space. The company's expansion will include a new facility located on Norwalk's certified site. The board awarded Windsor Window tax benefits via HQJ to create 35 jobs, six of which are incented at a qualifying hourly wage of $23.18. The project will have a capital investment of $10.5 million.
Awards made to four startups
The Demonstration Fund provides financial and technical assistance to encourage high-technology prototype and concept development activities that have a clear potential to lead to commercially viable products or services within a reasonable period of time.
The fund provides financial assistance to encourage commercialization activities by small and medium-sized Iowa companies in the advanced manufacturing, biosciences and information technology industries. The primary purpose of the fund is to help businesses with a high-growth potential reach a position where they are able to attract later-stage, private-sector funding.
The Iowa Innovation Acceleration Fund promotes the formation and growth of businesses that engage in the transfer of technology into competitive, profitable companies that create high-paying jobs. The funds are designed to support commercializing research, launching new startups and accelerating private investment and industrial expansion efforts that result in significant capital investment.
Award recommendations for these funds are made by the Technology Commercialization Committee (TCC) to the IEDA Board for approval.
Innovas Technologies was established in Coralville in 2014 and designs, engineers, manufactures and sells automated condenser cleaning systems both domestically and internationally.  The company's approach simplifies and automates the shell and tube cleaning process ensuring the cleanliness of chillers, condensers and heat exchanger surfaces.  The board awarded the company a $100,000 loan from the Demonstration Fund for hiring key personnel.
Integrated Telehealth Partners (ITP) is located in West Des Moines and was founded in 2013.  ITP's reason for existence is to "INCREASE Timely Access to Mental Health Services via Telepsychiatry".  ITP links underserved mental health clinics, behavioral health facilities, hospitals, jails, schools, and primary care offices needing mental health services with psychiatrists through video conferencing. This enables psychiatrists to treat patients remotely rather than traditional face-to-face doctor visits. Care can be made available in real-time and on an on-demand basis ultimately eliminating transportation time and costs. ITP was awarded a $100,000 loan from the Demonstration Fund for product refinement and market planning activities.
North Liberty-based ProCircular is a cybersecurity and privacy firm dedicated to protecting client data.  The company evaluates current risks and provides a business-driven security strategy that fits their clients' unique needs. ProCircular specializes in providing support local and underserved markets.  The board awarded the company a $100,000 loan via the Demonstration Fund for hiring key personnel, equipment, and market analysis activities.
Voxello™ provides devices and services to help caregivers improve their standard of care through better communication with impaired or disabled patients.  By enhancing patient-provider communication the company's solutions will help hospitals and nursing facilities to reduce the rate of adverse medical events, improve evaluation metrics such as medical outcomes and patient satisfaction, and more easily meet hospital accreditation standards.  The company is located in Coralville and was awarded a $250,000 loan via the Iowa Innovation Acceleration Fund primarily for product refinement.
Download a spreadsheet of today's awards:
iowaeconomicdevelopment.com/UserDocs/documents/IEDA/may17awards.pdf.