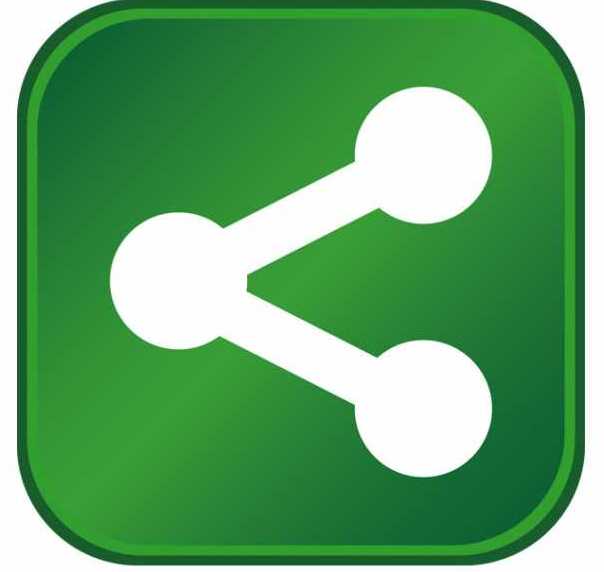 The Iowa Economic Development Authority (IEDA) board awarded direct financial assistance and tax benefits to five companies for job creation and expansion projects. These awards will assist in the creation of 62 jobs and will result in over $48 million in new capital investment for the state.  The board also approved awards for strategic infrastructure, entrepreneurial assistance and a reinvestment district project.
The board approved assistance for planned or proposed projects located in Cedar Rapids, Charles City, Grimes, Marion, Waterloo, Dubuque, Iowa City, Ames and Sioux City.
Pharmaceutical company expanding operations in Charles City
Cambrex Charles City, Inc., a subsidiary of Cambrex Corporation of East Rutherford, New Jersey, manufactures Active Pharmaceutical Ingredients (APIs) and pharmaceutical intermediates for both generic and branded human pharmaceutical markets for clinical trials and commercial supply. The company currently supplies APIs for the treatment of ADHD, smoking cessation, oncology and Crohn's disease, among other things. The company is planning a $27 million expansion project to increase manufacturing capacity as a result of the rapid growth they've experienced. The board awarded Cambrex $125,000 in direct financial assistance as well as tax benefits via the High Quality Jobs (HQJ) program. The project is expected to create 29 new jobs exceeding the qualifying wage of $16.85 per hour. 
Crystal Distribution Services expanding in Waterloo
Crystal Distribution Services, Inc. began operation in the Waterloo area in the late 1800s by cutting ice from the local river and distributing it around the country. Today, Crystal provides temperature-controlled warehouse and repackaging services to food processing companies, not only in Iowa, but around the globe. The company is constructing a new 50,000 square-foot freezer space to continue to provide quality service to both current and prospective customers. The project has a capital investment of $5.5 million and will create one additional job at a qualifying wage of $17.29 per hour. The board awarded this project tax benefits via HQJ.
Farmers Edge plans testing laboratory in Grimes
Farmers Edge is a global leader in decision agriculture. By combining hardware and software innovation with advisors on the ground, Farmers Edge gives growers the data needed to make informed decisions on the farm. Originating in Pilot Mound, Manitoba in 2005, Farmers Edge is active in five countries, Canada, U.S., Brazil, Russia and Australia. The board awarded Farmers Edge tax benefits via HQJ to construct a soil testing laboratory in Grimes to serve Farmers Edge U.S. operations. The project has a capital investment of $2.2 million and will create five new jobs, one of which is incented at a qualifying hourly wage of $29.12. 
Highway Equipment Company to establish operations in Cedar Rapids
Highway Equipment Company (HECO) was founded in 1939 and manufactures deicing spreaders and road maintenance equipment, along with agricultural equipment, such as crop nutrient applicators. HECO's Hi-Way and New Leader brands serve growers and ag retailers as well as municipal customers and contractors across the country. HECO is proposing to build a facility in Cedar Rapids that will allow for testing of spread patterns year-round, allowing the company to expand the research and development capabilities. The project has a capital investment of $1.35 million and will create 14 jobs at a qualifying wage of $24.91 per hour. The board awarded the project tax benefits via HQJ for this expansion.
Legacy Manufacturing Co. plans to expand Marion facility
Weems Industries, Inc., d/b/a Legacy Manufacturing Co., has been operating since 1986, offering a wide-range of professional grade service and maintenance equipment for automotive, industrial, contractor, agricultural and marine markets throughout North America. Legacy's Flexzilla® branded hose products have opened up markets for the company in the lawn and garden and outdoor power categories. The company is proposing a 200,000 square-foot expansion of its current facility in Marion to allow for continued growth. The board awarded the project tax benefits via HQJ for this $12 million expansion that will create 13 jobs, one of which is incented at a qualifying hourly wage of $24.91.
Three entrepreneurial assistance providers awarded grants
Three entrepreneurial assistance providers were awarded grants via the Entrepreneurial Investment Awards (EIA) program.  This program stipulates the provision of financial assistance to service providers that offer technical and financial assistance to entrepreneurs and startup companies seeking to create, locate or expand a business in Iowa. The maximum amount that the IEDA board will award for FY18 is $500,000.  In addition, the board will award no more than $200,000 to any one service provider per fiscal year.  The award is in the form of a grant. 
Award recommendations for these funds are made by the Technology Commercialization Committee (TCC) to the IEDA board for approval.
Northeast Iowa Community College's (NICC) StartUp Dubuque was established to create and foster an entrepreneurial environment within the Greater Dubuque area by providing services to encourage, cultivate and promote the growth and success of startups.  NICC was awarded a $160,000 grant from the EIA program for their entrepreneurial activities.
Iowa City Area Development Group and the New Bohemian Innovation Collaboration were awarded a $120,000 grant from the EIA program.  This award will be used to expand and enhance the Entrepreneurial Mentoring Program and develop the newly created Corridor Angels Network.
The board awarded the Iowa State University Research Park a $200,000 grant from the EIA program to expand Startup Factory.  Startup Factory is poised to expand its impact through partnerships with community colleges and private universities in northwest Iowa.  
University of Iowa's MERGE/Protostudios approved for Strategic Infrastructure Program grant
The Strategic Infrastructure program assists projects that develop commonly utilized assets that provide an advantage to one or more private sector entity or that create necessary physical infrastructure in Iowa.  Award recommendations for these funds are made by the Iowa Innovation Council to the IEDA board for approval. 
The board approved a $200,000 grant for the University of Iowa's MERGE/Protostudios that is filling a critical gap in Iowa's advanced manufacturing infrastructure through the establishment of a biomedical and electronics prototyping hub for medical devices.
Download a spreadsheet of the awards: iowaeconomicdevelopment.com/UserDocs/documents/IEDA/aug17awards.pdf.