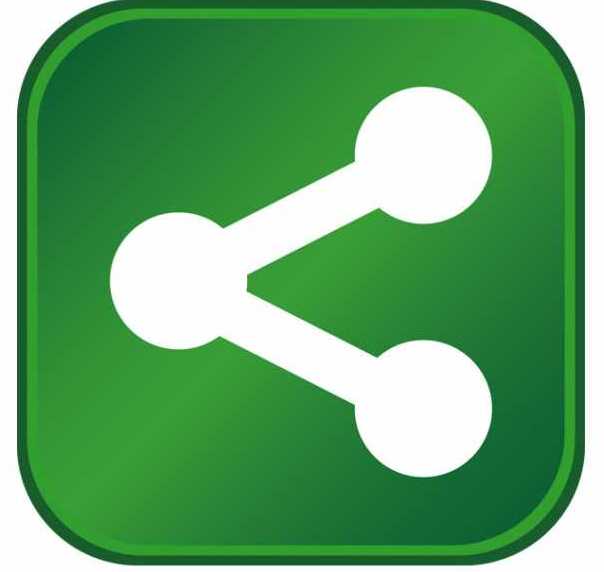 The Iowa Economic Development Authority (IEDA) board today awarded direct financial assistance and tax benefits to five companies for job creation and expansion projects. Today's awards will assist in the creation of 71 jobs and the retention of 260 jobs and will result in over $25 million in new capital investment for the state. The board also took action to support the growth of start-ups and small businesses in the state. 
"The majority of the projects the board approved today are for headquarters and research and development facilities," said IEDA Director Debi Durham. "Those are exactly the kind of projects that keep and build wealth in our state.  It's even better that many of those same projects are existing Iowa companies with strong community and statewide involvement."
The board approved assistance for planned or proposed projects located in Marion, Marshalltown, Clive, Sioux City and Spirit Lake.
ELPLAST America to locate North American facility in Marion
ELPLAST America, Inc. was formed in December 2012 to establish manufacturing operations in the U.S. With more than 30 years experience in plastics processing, ELPLAST manufactures and supplies the EL-ZIP brand of press-to-close zippers for flexible packaging used by manufactures in the food, pet food, lawn care, pharmaceutical and other industries.  Serving over 700 customers in 50 countries on five continents, the company has had an active presence in North America since 2011. ELPLAST is considering Marion as the location for its North American facility.  The board awarded ELPLAST tax benefits through the High Quality Jobs Program (HQJ) for its $4.1 million project that will create 10 jobs, three of which are incented.
Marshalltown considered for Emerson/Fisher R&D project
Emerson is considering locating an additive manufacturing center and related shared service production operation at its existing Emerson Innovation Center facility in Marshalltown, where its Fisher Controls business unit is co-located. The first phase of this almost $6 million project is focused on research and development of additive manufacturing, more commonly known as 3-D printing. A second phase, including production facilities, could be considered after the successful completion of the R&D phase. The board awarded Emerson tax credits through the High Quality Jobs Program (HQJ) to assist with the project that will create four jobs.
Logistics Leader, Jacobson Companies Considers New Headquarters in Clive
Jacobson Companies, a leading third party logistics company, provides customized, fully outsourced, comprehensive supply chain management solutions and has an extensive national presence with a multi-facility network spanning 149 locations in 26 states. Jacobson is considering relocation of its headquarters, with Clive among one of its options. The $2.3 million project was approved by the board for direct financial assistance to retain 220 jobs, 98 of which are incented and create an additional 10 jobs.
Rembrandt Enterprises considering new headquarters facility in Spirit Lake
Rembrandt Enterprises, a leading agribusiness and food company currently headquartered in Iowa, is looking to expand its current facilities into Spirit Lake to position the company for future growth. The company's three divisions provide ingredients to leading pet food manufacturers, agronomy solutions directly to farmers and customized egg products for the food ingredient industry. The IEDA board approved direct financial assistance in the amount of $210,000 and tax benefits to Rembrandt to ensure the new headquarters facility remains in Iowa. The $3.2 million project would create 22 jobs, of which 14 are incented and retain 40 incented jobs.
Targeted Jobs Withholding Program assists Jackson Recovery Centers in Sioux City
Through the Targeted Jobs Withholding Tax Credit (TJWTC) pilot program, created through legislation enacted in 2006 to assist border communities in competing with neighboring states, the board awarded benefits to Jackson Recovery Centers to build its new child and adolescent recovery hospital in Sioux City. The program allows for the diversion of withholding funds paid by an employer to be matched by a designated "pilot" city to create economic incentives that can be directed toward the growth and expansion of targeted businesses located within a pilot city. Due to changes made during the 2013 legislative session, IEDA will now be a party to the withholding agreement, and the IEDA board will approve all awards through the program. The Jackson Recovery Center will create 25 new jobs, of which 12 are incented and result in a capital investment of $9.5 million. 
Innovation Acceleration Fund awards made to two start-ups
The Iowa Innovation Acceleration Fund, one of several funds established under the State Small Business Credit Initiative (SSBCI), promotes the formation and growth of businesses that engage in the transfer of technology into competitive, profitable companies that create high paying jobs. The funds are designed to support commercializing research, launching new start-ups and accelerating private investment and industrial expansion efforts that result in significant capital investment.  
Award recommendations for the Iowa Innovation Acceleration Fund are made by the Technology and Commercialization Committee to the IEDA Board for approval.
Cellular Engineering Technologies (CET), located in Coralville, specializes in stem cell research, tissue engineering and cancer biology. The company is seeking to take its organization to the next level by executing its business plan to discover, develop and license INO-ready, preclinical drug assets for rare diseases and niche unmet medical needs using its proprietary and differentiated IPS cell technology. CET was awarded a loan amount of $300,000 through the Iowa Innovation Acceleration Fund.
On the Block, located in Urbandale, was founded by its CEO, Chad Fisher.  OnTheBlock is an online marketplace for vehicle sales.  The company's proprietary and patent-pending feature, Auction Block, brings wholesale vehicle auction prices to the general public.  Their site benefits both dealers and average consumers. On the Block was awarded a loan amount of $300,000 through the Iowa Innovation Acceleration Fund.