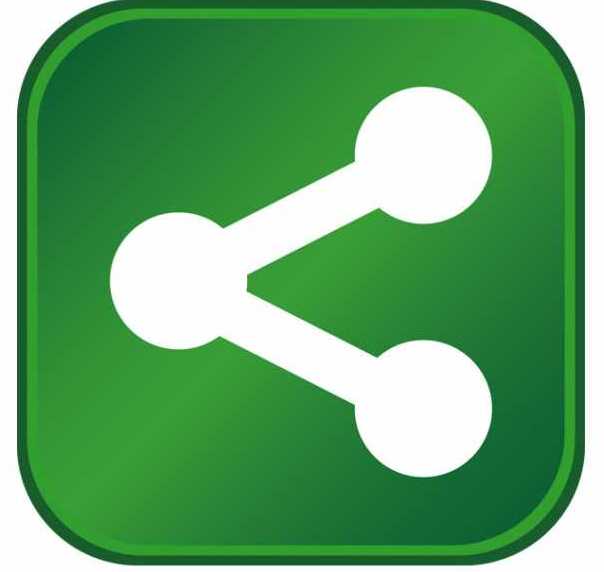 Gov. Bobby Jindal and Dow Louisiana Operations Site Leader Eduardo Do Val announced The Dow Chemical Company will invest $1.06 billion in a pair of new polyolefins plants – one for producing next-generation synthetic rubber and another for high-performance polyethylene – and capital upgrades to its ethylene capacity at the company's 3,300-acre site in Plaquemine. The project will retain 1,380 existing workers employed directly by Dow and create 71 new direct jobs with an average annual salary of more than $49,000 per year, plus benefits. LED estimates the project will result in an additional 470 new indirect jobs, for a total of 541 new jobs. The Dow project will create 1,200 construction jobs as well as 150 contractor jobs to support the new facilities.
Gov. Jindal said, "The Dow Louisiana Operations here in Plaquemine were the very first investment by The Dow Chemical Company in our state 57 years ago, and we're continuing to see the fruits of billions of dollars in chemical manufacturing investments that are continuing to help drive our economy. Since taking office in 2008, we've worked diligently to create the kind of business environment that encourages existing Louisiana companies like Dow to reinvest right here in our state and today's expansion announcement is proof that our efforts are paying off. Between the direct jobs, the contractor jobs and the third-party company jobs supported by Dow here in Plaquemine, and the new jobs that are on the way, Dow will provide 3,750 great jobs for Louisiana families. We are proud that innovative technology companies like Dow are recognizing that there's no better place in the world to invest than Louisiana. More and more companies are choosing to expand in our state because of our strong and constantly improving business climate, world-class infrastructure and highly skilled workforce."
These assets are included in Dow's U.S. Gulf Coast investment strategy. In December, the company restarted an ethane cracker in Hahnville, La., that had been idle since early 2009. That project included more than 2,000 construction jobs and created or retained 80 jobs. The latest investments in Plaquemine will boost Dow's production of ethylene, an essential building block for chemical products, while adding two new polyolefins production plants. The new plants will increase the supply of chemicals for Dow's Performance Plastics unit, with applications in adhesives, sporting goods, diaper components, automotive interiors and exteriors, carpeting, home furnishings and personal care products that are part of a $450 billion global market. Dow will begin construction on the ethylene efficiency project immediately, with the building of the new polyolefins plants – one in Iberville Parish and one in West Baton Rouge Parish – to begin by the end of 2013.
"The great people of Dow Louisiana Operations deserve this win today," said Eduardo Do Val, Dow Louisiana Operations site director. "They have run this site safely and reliably for many years. With the support of our state and local government and the community in which we operate, we all get to celebrate this win today."  
LED began discussing the Plaquemine expansion project with Dow in February 2013. To secure the project, Louisiana will provide Dow with a $2.84 million Modernization Tax Credit, to be claimed over five years, and the comprehensive solutions of LED FastStart® – the nation's No. 1-ranked state workforce development program. In addition, Dow is expected to utilize the state's Quality Jobs and Industrial Tax Exemption programs.
"Dow has been a big, big leader here in the state of Louisiana, and we certainly welcome their decision to invest further in our state," said Iberville Parish President Mitchell Ourso, who referred to a 2006 book published on Dow Chemical Company's 50th anniversary in Louisiana's traditional sugar cane region. "As the book said, they're A Diamond in the Sugar Bowl: They could have put this project anywhere, so I'm glad they decided they could be a low-cost producer in our state for their most valuable asset, which is their customer. Congratulations to Dow for choosing Louisiana, and good luck to them in the future."
"With today's announcement, Dow Louisiana Operations continues to be a leader in economic development in the state of Louisiana and the Capital Region," said Iberville Chamber of Commerce Executive Director Hank Grace. "This announcement helps to solidify Dow Louisiana Operations' commitment to the state of Louisiana and the Capital Region. The Iberville Chamber of Commerce is proud to partner with Dow Louisiana Operations in bringing not only new capital investment to the area, but quality jobs for our people."
Dow projects a completion date for the project near the end of 2016, with the bulk of the 71 new direct jobs being filled in 2015. With Louisiana operations in Plaquemine, Grand Bayou, Sterlington, Greensburg, Hahnville and Weeks Island, Dow supports 6,000 direct and contract jobs in Louisiana with a direct annual payroll of $312 million.
"Dow's expansion is terrific news," said West Baton Rouge Parish President Riley Berthelot. "I realize obtaining the expansion was a competitive process, and I would like to thank everyone who helped to make this a win for Louisiana, the region and West Baton Rouge Parish. Projects like this bring opportunity and jobs and highlight our need to focus on additional infrastructure projects, such as expanding routes over the Intracoastal Waterway and improving Louisiana Highway 1 to meet the increasing transportation demand."
"This is a great time to live and work on the Westside," said Executive Director Kathy Stuart of the West Baton Rouge Chamber. "Dow Chemical Company's expansion announcement today adds to the economic development momentum for our region, especially here in West Baton Rouge and Iberville parishes. Production delivery, 24/7 safety and a skilled workforce are the key ingredients to Dow's 'gumbo.' We are proud of our business and community partnerships with Dow. We look forward to participating in their innovative solutions to the ever-changing economic conditions, not just locally but globally."
"Dow is an invaluable component of the Capital Region's economic strength," BRAC President and CEO Adam Knapp said. "As the number one producer of polyethylene worldwide, they are a big part of the reason that one of our most important growing sectors is chemicals and new energy production. Our strength and depth of engineering talent and the low cost of natural gas are literally fueling an industrial boom in the Baton Rouge area, and this announcement is a testament to the value of those assets."
About Dow
Dow (NYSE: DOW) combines the power of science and technology to passionately innovate what is essential to human progress. The company connects chemistry and innovation with the principles of sustainability to help address many of the world's most challenging problems, such as the need for clean water, renewable energy generation and conservation, and increasing agricultural productivity. Dow's diversified industry-leading portfolio of specialty chemical, advanced materials, agro-sciences and plastics businesses delivers a broad range of technology-based products and solutions to customers in approximately 160 countries and in high-growth sectors such as electronics, water, energy, coatings and agriculture. In 2012, Dow had annual sales of approximately $57 billion and employed approximately 54,000 people worldwide. The company's more than 5,000 products are manufactured at 188 sites in 36 countries across the globe. For more information, visit www.dow.com