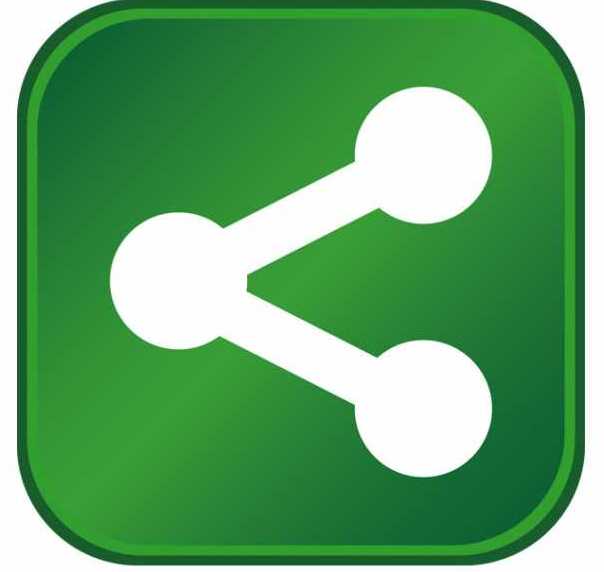 Gov. Bobby Jindal and Incitec Pivot Limited Chairman Paul Brasher highlighted the dedication of a new ammonia tank as part of an $850 million ammonia plant to be operated by the IPL subsidiary, Dyno Nobel. The overall ammonia plant is 75 percent complete and is scheduled to begin operating in the third quarter of 2016. The facilities are located at Cornerstone Chemical Company's Fortier Manufacturing Complex on the west bank of the Mississippi River in Jefferson Parish.
In ceremonies at the plant site today, LED Secretary Steven Grissom and LED Executive Director of Workforce Development Programs Jeff Lynn joined IPL Chairman Brasher in unveiling a commemorative plaque recognizing the completion of the ammonia tank, a major component of what will be a total capital investment project of $1.025 billion.
In addition to the investment by Australia-based Incitec Pivot Limited, Cornerstone Chemical Company is completing $175 million in upgrades and infrastructure expansion at the site, where IPL subsidiary Dyno Nobel will produce up to 800,000 metric tons of ammonia annually. The project will create 65 new direct jobs shared between Dyno Nobel and Cornerstone Chemical Company while retaining 441 existing Cornerstone jobs. LED estimates the project will result in another 477 new indirect jobs, for a total of more than 540 new jobs in the state. Salaries for the new direct jobs will average more than $55,700 per year, plus benefits. In addition, construction employment has reached as many as 1,000 jobs at peak activity over the three-year construction period.
Gov. Jindal said, "The completion of a key component of this international investment in Louisiana's chemical corridor signals the strength of Louisiana's economy and our outstanding business climate. Louisiana's ability to produce essential petrochemical products for the world is unsurpassed. Today, Louisiana represents the new frontier for business opportunity, and we're proud that companies like Incitec Pivot Limited, Dyno Nobel and Cornerstone Chemical are laying the foundation for global production needs here in Louisiana. By retaining and creating many valuable jobs for families in our state, projects like these are supporting our work to make Louisiana the best place in the world to live, work and raise a family."
Dyno Nobel has partnered with Cornerstone Chemical Company on the ammonia plant project and utilized the LED FastStart® program, the nation's top-ranked state workforce training program. This program has assisted in the training of a local team of specialists who have been recruited to run the plant when it becomes operational. LED FastStart has worked with Dyno Nobel's Louisiana plant-based employees in undertaking a comprehensive training program in preparation for the plant coming online.
"Our decision to invest in Louisiana was based on strong support from the Louisiana government and Jefferson Parish, who have worked closely with our company in making the project a reality in a timeframe that is to be commended," Brasher said. "In addition, the support from local contractors and businesses, and the employment of local people has been impressive and makes the project a local and regional activity. The world-class ammonia plant, when completed in the third quarter of 2016, will be a step change for our U.S.-based Dyno Nobel business, which operates across many U.S. states supporting the hard rock and coal industries, as well as the construction and seismic industries and customers who will take the product."
To attract the ammonia plant project, LED's Business and Expansion Retention Group, or BERG, worked closely with JEDCO, the Jefferson Parish Economic Development Commission, and Greater New Orleans Inc., or GNO Inc. In addition to providing LED FastStart services, the state's competitive incentive package included the Industrial Tax Exemption and Quality Jobs programs for Dyno Nobel and Cornerstone Chemical Company, and a Modernization Tax Credit of $3 million, claimed over five years, for Cornerstone.
Groundbreaking for the project occurred in August 2013, with KBR Inc. providing turnkey engineering, procurement, construction and commissioning services, including world-scale ammonia technology for what will be the seventh ammonia plant globally for Incitec Pivot Limited. All large mechanical equipment has been erected at the Jefferson Parish plant site, where 85 percent of the structural steel is in place in advance of the late 2016 completion date.
"I want to thank Dyno Nobel for its continued investment into Jefferson Parish," Jefferson Parish President John Young said. "This project is a result of the collaborative efforts of our local, regional, and state entities, and I couldn't be more excited about the impact that it has already had on our community. Dyno Nobel has created hundreds of construction jobs to build this substantial facility and it also confirms that the West Bank of Jefferson Parish can accommodate a globally competitive company. I look forward to a long-term partnership with Dyno Nobel in Jefferson Parish."
"This project has been many years in the making," said Executive Director Jerry Bologna of JEDCO. "The attraction of Dyno Nobel to Jefferson Parish represents the largest capital project in JEDCO's long history. Nearly four years after we began an extensive and competitive international site selection process to bring Dyno Nobel to our community, we are thrilled to celebrate the completion of the ammonia tank, which will bring Dyno Nobel one step closer to operating in Jefferson Parish."
"Dyno Nobel's milestone completion of the ammonia tank for the overall plant is great news for greater New Orleans," said President and CEO Michael Hecht of GNO Inc. "Dyno Nobel is a world-class company, and we are pleased their endeavors in our region have been successful to date. We look forward to continuing to work with Dyno Nobel to ensure their continued success."
About Incitec Pivot Limited
Incitec Pivot Limited (ASX: IPL), an ASX Top 50 company, is a leading global company that manufactures, markets and distributes a range of industrial explosives, fertilizers, related products and services to customers around the world. A leader in its chosen markets, Incitec Pivot Limited holds a portfolio of recognized and trusted brands and is the No. 1 supplier of fertilizers in Australia and the No. 1 supplier of industrial explosives, related products and services in North America. Employing approximately 5,000 people, Incitec Pivot Limited owns and operates manufacturing plants in Australia, the U.S., Canada, Turkey, Mexico, Chile and Indonesia, and has joint venture operations in South Africa, Malaysia and China.
About Dyno Nobel
With headquarters in Salt Lake City, Dyno Nobel is the North American market leader in supplying industrial explosives and blasting services. The company adheres to safety standards among the highest in the commercial explosives industry. A wholly owned subsidiary of Incitec Pivot Limited, Dyno Nobel employs more than 3,000 people internationally and operates 10 manufacturing facilities. Dyno Nobel traces its roots back to the 19th century and the discovery by Alfred Nobel of nitroglycerin-based dynamite. Today, Dyno Nobel serves customers in the mining, quarry, construction, pipeline and geophysical exploration industries.