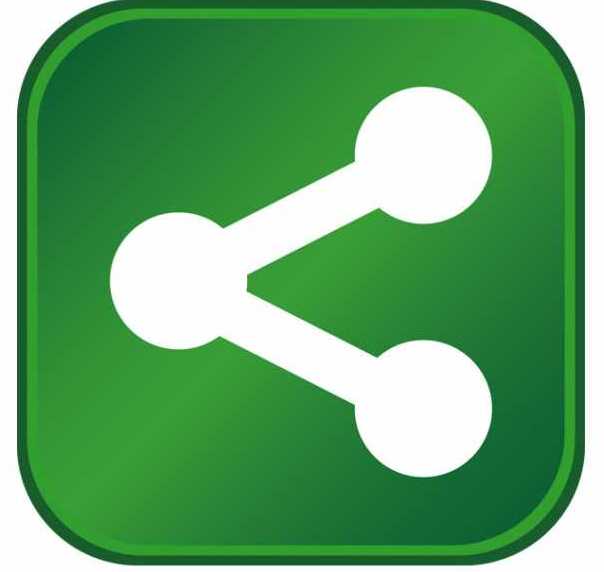 Gov. John Bel Edwards, Incitec Pivot Limited Chairman Paul Brasher and Cornerstone Chemical CEO Greg Zoglio dedicated the $1.025 billion production plant that includes the combined construction of Dyno Nobel's $850 million ammonia plant with Cornerstone Chemical's $175 million investment in upgrades and infrastructure. Incitec Pivot, based in Australia, is the parent company of Dyno Nobel, which developed the plant with an annual ammonia capacity of 800,000 metric tons at Cornerstone Chemical's 800-acre Fortier Manufacturing Complex on the west bank of the Mississippi River in Jefferson Parish. 
At the dedication event, Gov. Edwards joined company leaders to unveil a plaque commemorating the plant's completion and the cooperative effort behind it. 
Construction of Dyno Nobel's new ammonia plant launched in August 2013, and ammonia production has begun at the facility. Dyno Nobel estimates construction employment peaked at 1,200 workers. There have been 65 new direct jobs created by the project, with 16 of those employed by Dyno Nobel and 49 by Cornerstone Chemical — all at the Dyno Nobel ammonia plant. LED estimates the project will result in another 477 new indirect jobs, for a total of more than 540 new jobs. Salaries for the new direct jobs will average more than $55,700 per year, plus benefits, and the project will retain 450 existing jobs at the Cornerstone site. 
"The dedication of this new plant is the culmination of the months and years of cooperation among Incitec Pivot, Dyno Nobel, Cornerstone Chemical, the State of Louisiana and our partners to create great new opportunities for our people," Gov. Edwards said. "Considering our highly skilled workforce, our geographic resources, and the robust economic development partnerships on the state, regional and local levels, companies from all across the globe continue to look to Louisiana as a smart and strategic destination for their next business investment. The investment by these companies is a testament to our strong global position. We congratulate Incitec Pivot, Dyno Nobel and Cornerstone Chemical on the start of this new chapter for their respective companies, and we look forward to the great opportunities they will create for Louisiana and communities."
Incitec Pivot Limited developed the Dyno Nobel ammonia plant to support its U.S. industrial explosives business and external customers. Cornerstone produces acrylonitrile, melamine and sulfuric acid at the Fortier complex, where Dyno Nobel's ammonia plant is integrated with Cornerstone's existing plant infrastructure.
"Today's ceremony marks an important milestone for our world-scale ammonia plant in Waggaman, Louisiana," Brasher said. "This plant is a transformational event for our Dyno Nobel business in the U.S. and for our company. It is the first ammonia plant to have been built in the state in over 25 years and we could not have achieved this without the support and engagement of the State of Louisiana, Louisiana Economic Development, Jefferson Parish Economic Development Commission, Jefferson Parish and the Waggaman community."
The ammonia production facility utilizes state-of-the-art technology, and upon completion will rank among the most-efficient ammonia plants in the world. Additionally, the plant incorporates control technologies to produce the lowest air pollution of any ammonia facility to date.
"Today, we celebrate the dedication of a new world-class ammonia production facility, which is the product of the hard work of thousands of individuals and millions of dollars which were invested in Louisiana to unlock the value provided by our vast wealth of natural resources," Zoglio said. "This is just one of many projects that have been made possible through stunning advances in technology that have re-established the U.S. Gulf Coast and Louisiana as the global leader in base chemical manufacturing for decades to follow."
LED's Business and Expansion Retention Group, or BERG, began discussing the project with Incitec Pivot Limited and Cornerstone Chemical Company in April 2011 and worked closely on the project with JEDCO, the Jefferson Parish Economic Development Commission, and Greater New Orleans Inc., or GNO Inc. To secure the project, the state offered a competitive incentive package that included a Modernization Tax Credit of $3 million for Cornerstone Chemical, to be claimed over five years, along with the services of LED FastStart®, the nation's top-ranked state workforce training program. Cornerstone Chemical and Dyno Nobel also are expected to utilize the state's Industrial Tax Exemption and Quality Jobs programs.
"This is a tremendous day for Jefferson Parish," Parish President Michael S. Yenni said. "We are grateful for the collaborative efforts between state, regional and local organizations to bring this project to fruition in our parish. Dyno Nobel is an asset to our community, creating jobs for our residents and positioning Jefferson Parish as an excellent place to do business on a global scale. We appreciate Dyno Nobel's investment in our community and look forward to a long relationship with the company in the future."
"The completion of this project represents the culmination of the largest capital project since JEDCO's inception nearly 30 years ago," said JEDCO President and CEO Jerry Bologna. "Dyno Nobel's decision to locate its ammonia production facility in Jefferson Parish confirms this area's role as an international player in the economic development community and speaks volumes to our attractive offerings: excellent infrastructure; the collaboration between state, regional and local entities; and a world-class, business-focused economic climate. We are thrilled to be a partner in this project and look forward to assisting Dyno Nobel as they begin operating in our community."
"This facility demonstrates the appeal of Jefferson Parish and Greater New Orleans as a location for industrial expansion, with a $1 billion-plus investment made by Dyno Nobel and Cornerstone Chemical," said President and CEO Michael Hecht of GNO Inc. "These companies were able to take advantage of the region's natural assets of the Mississippi River and supply of natural gas, as well as the financial savings created by our economic climate, fueling growth of the local economy with operations at this new plant."
About Incitec Pivot 
Incitec Pivot Limited (ASX: IPL), an ASX 100 company, is a diversified global industrial chemicals company that manufactures, distributes and markets a range of explosives, fertilizers and chemicals products and services to customers around the world. IPL holds a portfolio of recognized and trusted brands and is Australia's largest supplier of fertilizers, and a leading supplier of industrial explosives products and services in Australia and North America. Employing approximately 5,000 people, IPL owns and operates manufacturing plants in Australia, USA, Canada, Turkey, Mexico, Chile and Indonesia and has joint venture operations in South Africa, Malaysia and China. 
About Dyno Nobel
With headquarters in Salt Lake City, Dyno Nobel is the North American market leader in supplying industrial explosives and blasting services. The company adheres to safety standards among the highest in the commercial explosives industry. Dyno Nobel employs more than 3,000 people internationally and operates 10 manufacturing facilities. Dyno Nobel traces its roots back to the 19th century and the discovery by Alfred Nobel of nitroglycerin-based dynamite. Today, Dyno Nobel serves customers in the mining, quarry, construction, pipeline and geophysical exploration industries.
About Cornerstone Chemical Company
Cornerstone, based in Waggaman, Louisiana, is a leading manufacturer of key intermediate chemicals that are used in diverse industrial and consumer applications, including aerospace, automotive, water treatment, oil recovery, agriculture, plastics, furniture and flooring, and performance coatings. Cornerstone is the sole manufacturer of melamine in North America, a leading manufacturer of acrylonitrile in the U.S. and a top supplier of sulfuric acid in the Gulf region. Located on an 800-acre site just outside New Orleans, Cornerstone safely operates a world-class, highly synergistic manufacturing facility near the Mississippi River. Known for its high-quality products, Cornerstone is recognized worldwide for its reliability as a critical global supplier of intermediate chemicals.