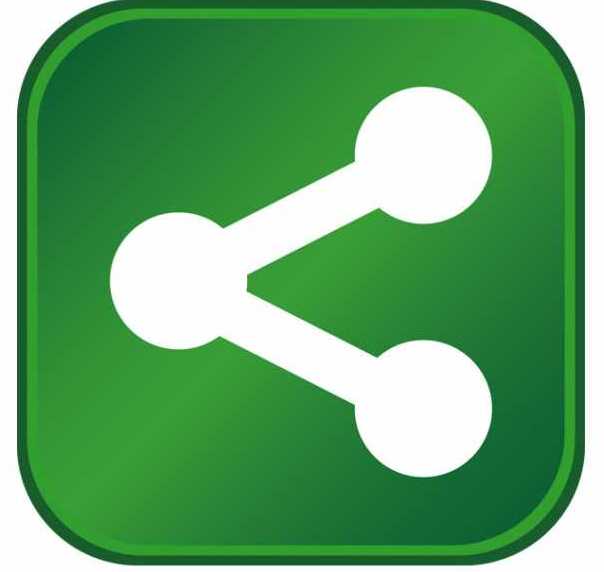 Gov. Bobby Jindal and W.R. Grace & Co. Chairman and CEO Fred Festa announced Advanced Refining Technologies®, the company's joint venture with Chevron Products Company, will make a capital investment of $135 million to build a residue hydroprocessing catalyst production plant and additional alumina capacity at the existing Grace manufacturing facility near Lake Charles.
Grace will retain 295 direct jobs at the site, while ART will create 30 new direct jobs with a new annual payroll of $2.4 million, plus benefits. Louisiana Economic Development estimates another 88 new indirect jobs would result from the project, for a total of more than 110 new jobs in the Southwest Region. In addition, 190 construction jobs will be created at peak building activity by the project, which will expand what is one of the largest refining catalyst plants in the world.
Gov. Jindal said, "As our state and the Southwest Region experience an impressive industrial renaissance, more and more companies are investing in Louisiana and creating more great jobs in the energy industry for our people. Louisiana's top-ranked business climate and state workforce development programs continue to make our state a place where businesses want to expand, further propelling our economic momentum. When combined with our world-class infrastructure and outstanding workers, these assets are enabling major investors like Grace and Chevron to continue to build the next generation of energy technology right here in Louisiana. We are proud that Louisiana families will reap the benefits of the world-scale energy projects and great career opportunities being developed today in Louisiana."
Grace's 120-acre manufacturing site is across the Calcasieu River from Lake Charles and southwest of the city. There, the facility produces alumina, sodium silicate, fluid-cracking catalysts, hydroprocessing catalysts and zeolites, a class of hydrated minerals. Grace has invested $100 million in facility upgrades at Lake Charles over the past six years prior to this expansion. Operating in Southwest Louisiana since 1953, the Lake Charles facility represents a significant portion of Grace's global catalyst production capacity and supplies major refiners worldwide.
"This will be a world-class, world-scale catalysts plant that is responding to strong global demand for ART's industry-leading products for residue upgrading," Festa said. "Through our longstanding joint venture with Chevron, we are proud to partner with the State of Louisiana to help grow the economy and our business here, and we are grateful for the support."
LED began working with the companies on expansion possibilities in March 2014. To secure the project, the State of Louisiana offered a competitive incentive package, including a $2.4 million Modernization Tax Credit to be claimed over five years. ART also will receive the comprehensive solutions of LED FastStart®, the nation's top-ranked state workforce development program, and is expected to utilize the state's Quality Jobs and Industrial Tax Exemption programs.
"We are pleased that this investment with Grace, in partnership with the State of Louisiana, will keep ART and Chevron at the forefront of hydroprocessing catalysis and technology," said Chevron's Mike Wirth, the company's Downstream and Chemicals executive vice president.
ART will begin hiring when construction is expected to start later in 2015. Completion of the expansion is projected for early 2018.
"Grace has been a great partner in Calcasieu Parish for more than 60 years," said President Nicholas E. Hunter of the Calcasieu Parish Police Jury. "The announcement of this $135 million expansion at their facility is tremendous news. We appreciate their continued investment in our community through the ART partnership with Chevron."
"In working with W. R. Grace during the last year, it was clear that they had other options, in other parts of the world, to build this facility," said President and CEO George Swift of the Southwest Louisiana Economic Development Alliance. "Their choice to select Southwest Louisiana is a testament to their great relationship with this community. Credit must go to the folks at the existing Grace facility who have worked so hard to establish a solid presence and build a loyal workforce. We welcome the new ART family to the region and pledge our support to get this project completed."
About Grace
Built on talent, technology, and trust, Grace is a leading global supplier of catalysts; engineered and packaging materials; and specialty construction chemicals and building materials. The company's three industry-leading business segments – Grace Catalysts Technologies, Grace Materials Technologies and Grace Construction Products – provide innovative products, technologies and services that improve the products and processes of customer partners in over 155 countries around the world. Grace employs approximately 6,500 people in over 40 countries. Grace's 2014 net sales were $3.2 billion. For more information, visit grace.com.
About ART
Advanced Refining Technologies® (ART) is a joint venture between subsidiaries of W. R. Grace & Co. and Chevron Corporation (NYSE: CVX). ART is a leading supplier of hydroprocessing catalysts and offers a complete portfolio of residue hydrotreating, hydrocracking and lubes hydroprocessing, and distillate hydrotreating catalyst technologies through its global manufacturing network. ART combines Grace's materials science, manufacturing, marketing, and sales strength with Chevron's extensive expertise in refining operations, catalyst technology and development, and leadership in process design and licensing to provide refiners with catalytic solutions that improve fuels quality and yields.