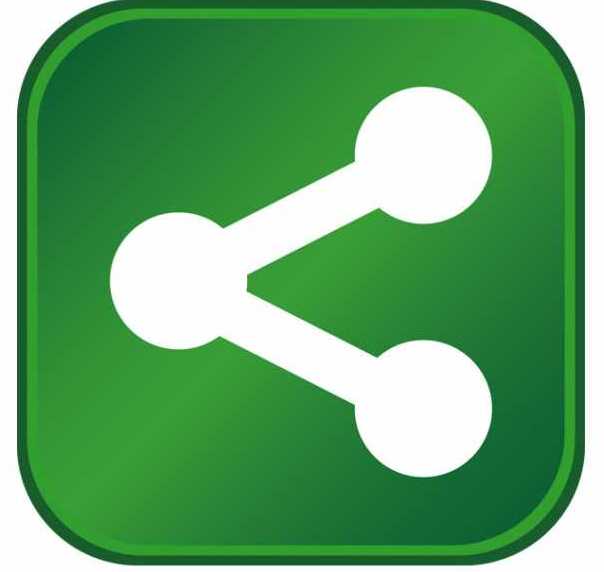 Louisiana Commissioner of Administration Jay Dardenne and Louisiana Economic Development Secretary Don Pierson joined Republic of Korea Ambassador Ahn Ho-young, Lotte Group Chairman Shin Dong-bin and Axiall CEO Tim Mann in breaking ground on a $3 billion chemical manufacturing project in Lake Charles.
LACC LLC, a joint venture of Lotte Chemical and Axiall Corp., will build a $1.9 billion ethane cracker complex near Axiall's existing manufacturing plants in Calcasieu Parish. Using a portion of ethylene produced by that plant, Lotte Chemical will produce monoethylene glycol at a $1.1 billion plant constructed beside the ethane cracker. 
Combined, the projects will create 215 new direct jobs, with the ethane cracker producing 135 new direct jobs with an average annual salary of $75,500, plus benefits, and the monoethylene glycol facility producing 80 new direct jobs with an average annual salary of $87,000, plus benefits. Louisiana Economic Development estimates the combined projects will result in 1,892 new indirect jobs, for a total of more than 2,100 new jobs in Southwest Louisiana. With its project, Axiall will retain 1,600 existing workers in the Lake Charles area, and the company estimates 2,000 construction jobs will be created at peak building activity for the new plants.
"The Southwest Region of Louisiana is a global industry leader, from the production of refined fuels and chemicals to liquefied natural gas, cryogenic insulation, paper products and agricultural goods," Louisiana Gov. John Bel Edwards said. "Axiall and its predecessor, PPG, have operated one of the largest economic driver industrial sites in Louisiana for many decades. We are excited that Axiall and Lotte Chemical have combined forces to create hundreds more quality jobs in addition to the thousands of existing manufacturing jobs in the Lake Charles area. This $3 billion investment adds great value for our state and tremendous economic opportunity for our people."
Both plants are expected to begin operating in 2019. Axiall will use its portion of the ethylene output to make vinyl chloride monomer, a precursor to plastics, and other products, such as caustic soda, chlorine and ethylene dichloride. Lotte Chemical will make monoethylene glycol, commonly called MEG, which is an important ingredient in the making of paper, textile fibers, latex paints, asphalt, resins, antifreeze, coolants and adhesives. It is expected to be the largest MEG plant in the U.S.  
"Among Korean petrochemical companies, Lotte Chemical is the first to locate a project in the United States; as such, this project represents a significant investment by Lotte Chemical," said Lotte Chemical President and CEO Soo Young Huh.
"For Axiall, this commitment marks the next phase of our continued investment in the Lake Charles area," said Axiall President and CEO Tim Mann. "Our construction site is just west of our largest chemicals plant, where we have operated for nearly 70 years."
Axiall and Lotte Chemical disclosed the potential investment in December 2013, with their corporate boards agreeing to proceed with the project in a final investment decision in December 2015. Lotte will be the sole owner of the MEG plant, with construction on that site and the ethane cracker underway now. Upon completion of the MEG plant, Lotte plans to produce 700,000 tons per year of that product, chiefly for export to customers abroad. The ethane cracker is designed for an annual capacity of 1 million tons to be shared equally by the two companies.
The groundbreaking ceremony follows months of site preparation on approximately 250 acres at the southwest corner of the junction of Interstates 10 and 210 in the Lake Charles area.
"Southwest Louisiana continues to experience remarkable economic development, and Axiall and Lotte are contributing significantly to that activity in this part of our state," said President Chris Landry of the Calcasieu Parish Police Jury. "The combined investment by these companies shows that, among other things, we have world-class infrastructure and a highly skilled workforce. This project further confirms what we locally already know, that Southwest Louisiana is a great place to do business and a great place to live."
"The Southwest Louisiana Economic Development Alliance would like to thank Lotte Chemical and Axiall Corporation for their investment in our region," said Vice President R.B. Smith, who oversees business and workforce development for the Alliance. "Bringing this company to Southwest Louisiana keeps us on the world stage. This new complex will have a large economic impact in our region, with a major capital investment and a large number of employed workers. The Alliance stands ready to assist this project in any way possible."
Louisiana faced competition for the projects, including from Texas for the ethane cracker, and Texas and South Korea for the MEG production facility. To secure the combined projects, the State of Louisiana offered the companies a competitive incentive package that includes a Modernization Tax Credit of $4.55 million for the ethane cracker project. Both projects will receive the comprehensive solutions of LED FastStart®, the top-ranked state workforce development program in the nation. The projects will receive Economic Development Award Program incentives of $700,000 for the ethane cracker and $1.47 million for the MEG facility to pay for site infrastructure improvements. In addition, the companies are expected to utilize Louisiana's Quality Jobs and Industrial Tax Exemption programs.
About Lotte Chemical
Lotte Chemical is a member of the Lotte Group in Korea, which has been listed on the Korean Stock Exchange since 1991. Lotte Chemical is a leading manufacturer of petrochemical products, such as ethylene, propylene, butadiene, polyethylene, polypropylene, ethylene oxide/glycol, compound resin, polyethylene terephthalate, polycarbonate, methyl methacrylate, ethylene oxide derivatives, benzene, toluene, mixed xylene, purified terephthalic acid and purified isophthalic acid, among others. Lotte Chemical, headquartered in Seoul, has manufacturing facilities located throughout South Korea, China, Malaysia, Indonesia, Pakistan, the U.K. and the U.S. For more information, visit www.lottechem.com.
About Axiall
Axiall Corporation is a leading integrated chemicals and building products company. Headquartered in Atlanta, Axiall has manufacturing facilities located throughout North America and in Asia to provide industry-leading materials and services to customers. For more information, visit www.axiall.com.