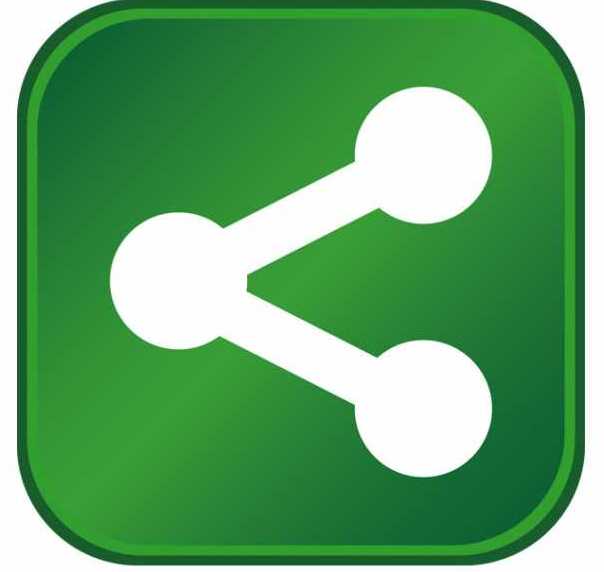 Lehigh Hanson Inc., a supplier of cement, concrete and related building materials, announced plans to expand its operations in Mitchell, investing more than $600 million in its Lehigh Cement Company plant and creating up to 52 new jobs by 2022. 
"Lehigh Cement Company began operating in Indiana in 1902, and this investment represents a commitment to long-term growth in southern Indiana, propelling the company forward for its next 100 years," said Indiana Secretary of Commerce Jim Schellinger. "Choosing Indiana for Lehigh Hanson's largest modernization effort in North America is a true testament to our pro-growth business climate and a dedicated and skilled workforce. I'm confident that Hoosiers will continue to play a key role in the company's success for generations to come."
Lehigh Hanson, which is a part of Germany-based Heidelberg Cement, will construct a new plant on its 2,500-acre property at 180 N. Meridian Road in Mitchell, where cement has been manufactured for more than 100 years. The new facility will allow the company to expand and modernize its current operations. The project, which is the largest expansion and modernization Lehigh Hanson has undertaken in North America, will increase the facility's production capacity more than threefold to 2.8 million tons while also significantly reducing energy usage and emissions per ton of cement produced. The enhanced plant will feature state-of-the-art technology to improve operating efficiencies, allowing Lehigh Hanson to better supply cement for the continued growth of the Midwest market.
"The modernization of the Mitchell plant will enable us to produce cement more efficiently and sustainably through the use of state-of-the-art technology and the latest in environmental controls and systems," said Jon Morrish, president and CEO of Lehigh Hanson. "The capabilities of the new plant will enable us to better serve our existing customer base in the Midwest while also expanding our reach in this growing market."
Lehigh Hanson anticipates completing the air permitting process in the summer of 2019, with construction then scheduled to begin in 2020 and to be finished by the end of 2022. The new, expanded plant will allow the company to add 52 new full-time jobs at the plant, growing its current team of about 120 associates. 
"On behalf of the Lawrence County Board of Commissioners, I would like to congratulate Lehigh Cement Company on the announcement of their expansion of the Mitchell, Indiana, facility," said Rodney Fish, president of the Lawrence County Commissioners. "This is welcomed news for their company, its employees, and the community at large. This project brings with it new possibilities for the city of Mitchell and Lawrence County, and we look forward to the continued success for all involved."
Lehigh Hanson and Lehigh Cement Company are affiliated companies of Heidelberg Cement – one of the largest global integrated manufacturers of building materials, with leading market positions in aggregates, cement and ready mixed concrete. Lehigh Cement Company is among the leading producers of bulk cement in North America with plants and distribution terminals located across the United States and Canada. The company manufactures and distributes a variety of cements, including portland cement for traditional uses as well as masonry products, custom-colored, blended and slag cements. The products are used in the production of ready-mixed concrete, paving applications, concrete pipe, masonry products, oil and gas drilling, precast concrete structures and soil stabilization.
"It's a very exciting time for Lehigh Cement and the city of Mitchell," said Mitchell Mayor J.D. England. "The city of Mitchell, alongside existing businesses, is thrilled about the opportunities a project of this magnitude brings to our community and the significant economic impact that will truly be felt throughout the region. The city of Mitchell would like to thank Lehigh Cement for its continued support and commitment to our community." 
The Indiana Economic Development Corporation offered Lehigh Hanson up to $1.1 million in conditional incentives through the Hoosier Business Investment (HBI) tax credit program based on the company's investment and expansion plans. The Lawrence County Council will consider additional incentives processed through the Lawrence County Economic Growth Council, and Duke Energy has approved additional incentives to offset a portion of the energy costs. 
"We appreciate the support of local officials in making this expansion and modernization a reality," said Jerry Miller, plant manager of Lehigh Cement Company in Mitchell. "We are thankful for the state of Indiana's commitment to economic development and its supportive business climate which helped make this opportunity an attractive investment. Lehigh Hanson's investment is not only in the Mitchell plant, but also in the Mitchell community, and our dedicated and hardworking employees will continue contributing to the positive legacy of Lehigh in Mitchell for years to come. 
Lehigh Hanson is one of approximately 118 German-owned companies operating across Indiana, making Germany the second-largest of the state's foreign direct investors. Germany-based companies, which also include Bayer Healthcare, DOT America, Freudenberg-NOK Sealing Technologies, Siemens Healthcare, ThyssenKrupp Presta, Voss Automotive and Wurth Service Supply, provide more than 14,800 Hoosier jobs. About Lehigh Cement Company and Lehigh Hanson
Lehigh Cement Company is a part of Lehigh Hanson Inc. Based in Irving, Texas, Lehigh Hanson Inc. and its affiliated companies are part of HeidelbergCement, one of the world's largest integrated manufacturers of building materials, with leading market positions in aggregates, cement and ready mixed concretes. Visit www.lehighhanson.com for more information. 
About IEDC
The Indiana Economic Development Corporation (IEDC) leads the state of Indiana's economic development efforts, helping businesses launch, grow and locate in the state. Governed by a 15-member board chaired by Governor Eric J. Holcomb, the IEDC manages many initiatives, including performance-based tax credits, workforce training grants, innovation and entrepreneurship resources, public infrastructure assistance, and talent attraction and retention efforts. For more information about the IEDC, visit www.iedc.in.gov.