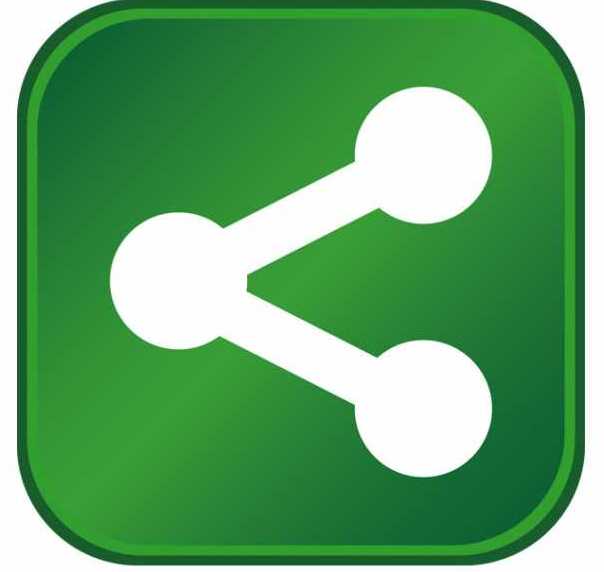 Midwest Fertilizer Company LLC announced another step forward in its plan to establish a $2.8 billion state-of-the-art manufacturing plant in southwest Indiana. Construction of the facility, which will begin in 2018, is expected to support more than 2,500 jobs, and the company plans to create up to 185 new, high-wage jobs by the end of 2021. 
"From regional investments to our long-term plan for improving the state's network of roads and bridges, Indiana is an active partner with the business community in supporting economic growth," Governor Eric J. Holcomb said. "I offer my enthusiastic support for Midwest Fertilizer's plans to advance in southwest Indiana, and I look forward to seeing increased high-quality job opportunities for Hoosiers."
Midwest Fertilizer will construct a major nitrogen fertilizer production plant on 220 acres in Posey County to serve farmers throughout Indiana and across the Midwest region. This new facility will be a major source of U.S.-produced fertilizer, working to reverse the need to import nitrogen fertilizers from overseas. In recent years, more than 50 percent of U.S. nitrogen product consumption has been imported. With operations expected to begin in 2022, the facility will produce about 2 million tons annually of ammonia, urea ammonium nitrate solution (UAN) and diesel exhaust fluid (DEF) – a diesel engine additive that reduces diesel exhaust emissions. 
The $2.8 billion project is one of the largest fertilizer manufacturing investments in the U.S. in more than 20 years. According to economic impact calculations by the Indiana Economic Development Corporation (IEDC), the construction of Midwest Fertilizer's plant alone is expected to have an economic impact of $425 million and, at full employment, the company's operations are expected to have a total economic impact of $138.6 million annually on state and local GDP while creating an additional 550 jobs throughout the region to support the expansion*. 
"Midwest Fertilizer strongly believes Southwest Indiana is the right place to build our state-of-the-art fertilizer plant. We are extremely appreciative of the strong working relationship we have enjoyed with the the state, as well as the overwhelming support from Posey County and southwest Indiana," said Les Wright, president and chief executive officer of Midwest Fertilizer Company LLC. "Our $2.8 billion manufacturing facility will supply a high-quality, reliable source of fertilizer to farmers in Indiana and throughout the Midwest region."
Midwest Fertilizer will begin hiring for management, administrative and operating positions in 2018 and 2019, with plans to be fully staffed by 2021. New positions are expected to offer competitive salaries, averaging more than double the state's average wage of $21.52/hour. 
"We are excited about the progress of Midwest Fertilizer and the support from the state of Indiana," said Jim Alsop, president of the Posey County Commissioners. "We look forward to the number of jobs Midwest Fertilizer will bring to our community and the economic boom it will provide to the entire Southwest Indiana region."
Midwest Fertilizer is a new U.S. company to be owned by multinational investors, including Pakistan-based Fatima Group, which is a leader in the south Asian fertilizer industry. The new facility will incorporate the latest technologies to ensure safety for workers, the community and the environment, and has earned support from the U.S. Department of Defense.
The Indiana Economic Development Corporation (IEDC) offered Midwest Fertilizer Company up to $2.9 million in conditional tax credits and up to $400,000 in training grants based on the company's job creation plans. The IEDC also offered up to $300,000 in conditional incentives from the Hoosier Business Investment (HBI) tax credit based on the company's planned investment. These incentives are performance based, meaning the company must create jobs and invest in Indiana in order to be eligible to receive incentives.
Indiana is a national leader in manufacturing, with approximately one in five Hoosiers employed by the industry. Indiana manufacturers have added jobs at a rate of 23 percent since July 2009, ranking No. 2 in the nation for growth. 

*These calculations were made using a tool developed by the Indiana Business Research Center and uses IMPLAN economic modeling for southwest Indiana. The figures are based on anticipated annual employment levels provided by the company and do not account for incentives offered to the company by Posey County or the local community. 

About Midwest Fertilizer
Midwest Fertilizer Company LLC, headquartered in Indiana, plans to build and operate a world-class nitrogenous fertilizer manufacturing facility in Posey County. The $2.8 billion project will create 2,500 construction jobs over three years and establish a workforce of approximately 185 permanent employees. Groundbreaking is anticipated in 2018. Once operational in 2022, Midwest Fertilizer Company will provide U.S. farmers a reliable source of high-quality nitrogen fertilizer. 

About IEDC
The Indiana Economic Development Corporation (IEDC) leads the state of Indiana's economic development efforts, helping businesses launch, grow and locate in the state. Governed by a 15-member board chaired by Governor Eric J. Holcomb, the IEDC manages many initiatives, including performance-based tax credits, workforce training grants, innovation and entrepreneurship resources, public infrastructure assistance, and talent attraction and retention efforts. For more information about the IEDC, visit www.iedc.in.gov.