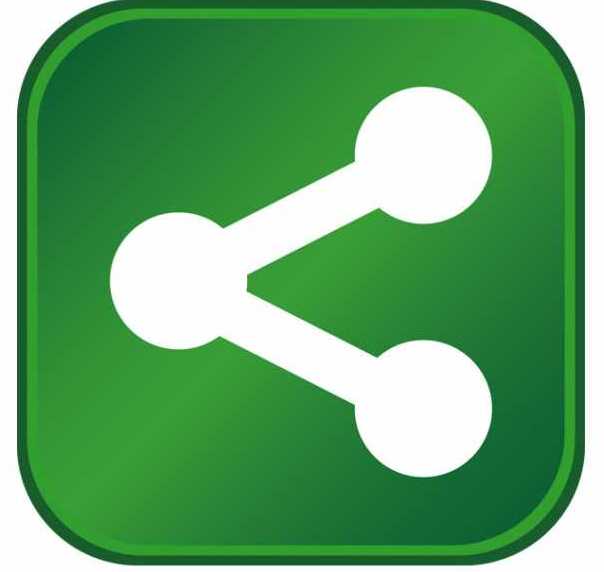 The Nevada Governor's Office of Economic Development (GOED) board approved applications for five businesses, which will create 103 new jobs and make nearly $119 million in capital investments in Clark, Douglas, Humboldt and Washoe counties.
"I am very excited by the sustained economic momentum of Nevada's economy," Governor Brian Sandoval said. "In May of 2018, claims for unemployment insurance were the lowest in nearly 20 years. I am grateful for the all employers who continue to bet on the future of our state and I am particularly pleased to see the investments being made in rural counties this GOED board meeting."
"From urban to rural areas, from increased workforce participation to higher wages, Nevada's economic growth has a real human impact, which is being felt in communities across the state," said GOED Executive Director Paul Anderson.
Companies approved today by GOED Board:

Bently Heritage, LLC – Douglas County (6 jobs and $4,270,434 in capital investment)
Bently Heritage, LLC is a distilled spirits manufacturing business established in April 2016. The company has created a sustainable estate distillery in two historic properties located near downtown Minden. The company's products include premium spirits such as whiskey, gin, and vodka from locally grown grains, and botanicals. Bently Heritage, LLC sustainably grows and harvests winter rye, wheat, and barley, which is malted in-house on the company's malting floor. The distillery is expected to open for public tours and tastings in the fall of 2018. The recent public interest in craft distilling and historical tourism is anticipated to create activity and attract visitors from the Tahoe Basin, and beyond, bringing additional revenues to local retailers, lodging, and dining establishments. A significant part of the project's development budget has been allocated toward restoring and repurposing buildings that have been vacant for many years. This is complementary to the Douglas County Economic Vitality program as it supports the focus of Creating Distinctive Downtowns. It is also in direct support of Douglas County's 2013 Valley Vision plan, which calls for the protection of the Carson Valley's agricultural heritage while creating new employment and tourism destinations.
Bigelow Aerospace – Clark County (5 jobs and $51,261,000 in capital investment)
Bigelow Aerospace is an American space technology company that manufactures and develops expandable space station modules. These NASA heritage systems are soft-bodied modules that launch in a compressed configuration but expand greatly once they reach space. Such inflatables provide for greater volume, safety, opportunity, and economy than the aluminum alternatives. Bigelow Aerospace's newest product, the B330, is a fully autonomous stand-alone space station, which is complemented with a complete suite of life support systems, launches at 1/3 of the expanded size, provides 330 cubic meters of internal volume, and houses up to six crew members. To date, the company has successfully launched two subscale spacecraft called Genesis I & II into orbit as well as the Bigelow Expandable Activity Module (BEAM), which is attached to the Tranquility module of the International Space Station. In October 2006, Bigelow Aerospace received the Innovator Award from the Arthur C. Clarke Foundation. This award recognizes 'initiatives or new inventions that have had recent impact on or hold particular promise for satellite communications and society, and stand as distinguished examples of innovative thinking.' In January 2007, the Space Foundation announced that Bigelow Aerospace would be the recipient of its 2007 Space Achievement Award.
Cyanco Company, LLC – Humboldt County (20 jobs and $42,500,000 million in capital investment)
Cyanco Company, LLC manufactures and markets chemicals products. The company produces solid to liquid systems, cyanide control systems, peroxide assisted leaches, analyzers, and sodium cyanide for the gold mining industry. The company started producing liquid sodium cyanide in 1990 at a single plant in Winnemucca, Nevada. The original plant was designed to produce 28 million pounds of product annually. A second plant came online in 1997 and investments have been made in both plants over the years to debottleneck, implement improvements and enhancements and increase production. Today, the two plants have production capacity of over 240 million pounds annually. In early 2009, the company's Nevada Operations achieved the one-billion-pound production milestone, which represents approximately 60,000 loads of product delivered to mining customers in Nevada and the surrounding states. Cyanco Company, LLC prides itself on its commitment to safety, becoming one of the original signatories to the International Cyanide Management Code (ICMC). All of Cyanco's facilities and supply chains are ICMC certified. Currently the company has operations in Winnemucca, Nevada, Cadillac, Quebec, Hermosillo, Sonora, Cheyenne, Wyoming as well as offices in Montreal, Quebec; Reno, Nevada; and Houston, Texas (corporate office).
G4 Works, LLC – Clark County (7 jobs and $99,526,000 in equipment and aviation parts)
G4 Works, LLC operates as a subsidiary of Allegiant. Allegiant operates an airline founded in 1998 and is now as one of America's premier ultra-low-cost carriers, offering non-stop air service to leisure travelers from under-served small and medium-sized communities to world-class destinations. Allegiant provides nonstop, scheduled service from 120 U.S. cities. In addition to its scheduled service, the airline also operates charter service throughout the U.S., Mexico and Canada. The carrier's charter customers include the Department of Defense, athletic organizations, film production companies and corporations. In June 2001, Allegiant moved its headquarters to Las Vegas, Nevada. Today the company employs over 1,400 full-time employees within Nevada and supports more than 3,800 jobs across the state. Allegiant is proud of its commitment to support local communities and has been part of the Make-A-Wish family nationally for more than five years, having provided more than 1,000 flights to wish destinations, raising funds through on-flight sales, and sponsoring Walk-For-Wishes events across the country. G4 Works, LLC will strengthen the operational efficiency of Allegiant's aircraft maintenance in the region. The company will oversee the facilities responsible for housing the aviation parts and tools necessary to keep Allegiant's aircraft flying.
Figure Technologies, Inc. – Washoe County (65 jobs and $514,615 in capital investments)
Figure Technologies, Inc. is a financial technology company with the mission of leveraging blockchain, AI, and advanced analytics to unlock new access points for consumer credit products that can transform the financial lives of its customers. The company provides home equity release solutions, including home equity lines of credit, home improvement loans and home buy-lease back offerings for retirement. Concurrently, Figure Technologies, Inc. is building a blockchain protocol for the origination, custody, trading and securitization of whole loans and other assets. The company has significantly de-risked capital for equity release takeout, with participation from multiple leading buy and sell side firms that will transact using the blockchain. The company also provides its members with financial literacy products via content and support on its site. The products are built on the three pillars of financial literacy, financial empowerment, and action. Figure Technologies, Inc. currently has offices in San Francisco, California, and Bozeman, Montana.
About the Governor's Office of Economic Development
Created during the 2011 session of the Nevada Legislature, the Governor's Office of Economic Development is the result of a collaborative effort between the Nevada Legislature and Governor Brian Sandoval to restructure economic development in the state. GOED's role is to promote a robust, diversified and prosperous economy in Nevada, to stimulate business expansion and retention, encourage entrepreneurial enterprise, attract new businesses and facilitate community development. More information on the Governor's Office of Economic Development can be viewed at www.diversifynevada.com.