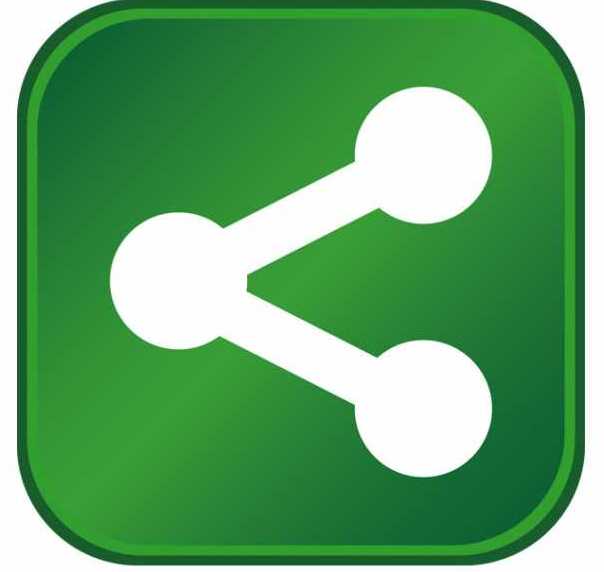 The Nevada Governor's Office of Economic Development board approved applications for eight businesses, which could mean 167 new jobs and nearly $200 million in capital investment for the Silver State.
The board also approved $1.6 million in additional funding for the Workforce Innovation for the New Nevada (WINN) program, which will support diesel technology education through Great Basin College in Ely and Internet of Things (IoT) and cybersecurity education through Multnomah University's Reno Technology Academy.
"We've really reached a point in Nevada where the number of industries that view our state as a desirable place to do business continues to grow," said Governor Brian Sandoval. "That economic diversification bodes well for all Nevadans, North and South, urban and rural and I'm pleased with the results of today's meeting."
"As Nevada's economy evolves, it is important we equip our workforce with the necessary skills to keep pace," said GOED Executive Director Paul Anderson. "That's why the expansion of the WINN program to new academic partners, new communities, and new industries is an exciting development that adds to the long-term sustainability of our economy."
The meeting featured a data-driven presentation by GOED Research Director Bob Potts on the remarkable "Diversification and Structural Changes in Nevada's Growing Economy" since the Great Recession. The presentation deck is available here: http://diversifynevada.com/images/meetings/5._New_Nevada_Economic_Overview.pdf
"With the addition of more than 276,800 private sector jobs over the past eight years, Nevada's economic recovery has been strong. The good news, however, doesn't end there. When we review the underlying industry trends within that growth, the mix and distribution of those new jobs are decidedly different than they were in 2010. This structural change has moved us well down the path to a more sustainable and vibrant economy," said Potts.
GOED also debuted a new marketing video to promote the state's strong economic performance.
VIDEO: https://youtu.be/OU9ZNBD3YSk
Companies approved today by GOED Board:
Air Liquide Advanced Technologies US, LLC – Storey and Clark counties (16 jobs and $90,812,000 in capital investments)
ALATUS is a subsidiary of L'Air Liquide SA, a French multinational company, which supplies industrial gases and services to various industries including medical, chemical and electronic manufacturers. In the United States, ALATUS is present in 1,300 locations, with more than 20,000 employees. Currently, ALATUS is working alongside major global car manufacturers to develop and implement environmentally responsible clean energy for transportation and other applications in the United States. ALATUS' objective is to expand its business offering of hydrogen production, liquefaction and distribution for hydrogen refueling stations for fuel cell electric vehicles in Nevada.
Amami Systems, LLC – Clark County (15 jobs and $10,606,575 in capital investments)
Amami Systems, LLC is a subsidiary of HashRabbit, Inc., a company formed in March 2014 by two native Nevadans, utilizing blockchain technology via software development and cryptocurrency mining. Amami Systems, LLC enables companies and institutions to directly participate in the blockchain at the lowest settlement layer. This layer is built on hashing servers, which validate all transactions made through a globally distributed database. The initial stage of the company's project will be to build and operate a fully automated, large-scale industrial cryptocurrency mining facility. This space will be Amami Systems, LLC's headquarters and house the company's executive team and research and development department. The operation will attract customers from around the world and has the potential for further expansion.
ARES Nevada, LLC – Nye County (15 jobs and $48,501,053 in capital investments)
ARES Nevada, LLC's mission is to enable the electric grid to integrate unprecedented amounts of clean, environmentally responsible, renewable energy while maintaining reliable electric service necessary to power growth and economic prosperity. ARES accomplishes this through reliable, efficient, environmentally friendly energy storage. The ARES Nevada facility, which participates in the California Regulation market, utilizes a single train track loaded with a central queue of heavy shuttle-trains. The electric trains travel up and down a steep grade in response to commands from the California Independent System Operator consuming or producing electricity; balancing electric load with generation. In addition to its high charge/discharge efficiency, it is extremely accurate and fast, taking only seconds to ramp up to full power. The project will provide 12.5 megawatt-hours (MWh) of fast response energy to assist the balancing of intermittent renewable energy (solar and wind) connected to the regional transmission grid, increasing renewable energy penetration while maintaining grid reliability.
Schlosser Forge Company dba Arconic – Washoe County (15 jobs and $20,000,000 in capital investments)
Arconic develops and manufactures high-performance, engineered products and solutions for the aerospace, industrial gas turbine, commercial transportation, defense and oil and gas markets. The company is headquartered in New York and has 157 locations in 25 countries. Arconic's Verdi, NV facility has been in operation since 1967 and manufactures large seamless rolled rings for the aerospace gas turbine industry. The company's parts are used on a variety of commercial and military aircrafts. Arconic's Verdi site is well situated for future expansion activities with over 10 acres of undeveloped land and a vibrant workforce. Arconic Verdi currently produces rings for all of the major aerospace engine manufacturers and participates on most of the new commercial and military programs.
SendCutSend, LLC – Washoe County (6 jobs and $16,998,900 in capital investments)
SendCutSend, LLC is an aerospace manufacturer specializing in the fabrication of titanium, aluminum, and carbon steel using extremely high-power, fiberoptic lasers. SendCutSend, LLC will operate a state-of-the-art manufacturing facility for aerospace and industrial customers. The company's focus is the development of industry-leading production efficiencies for laser cutting titanium, aluminum and other aerospace materials. SendCutSend, LLC will create high-tech, high-skill jobs in northern Nevada. As approximately 99% of the manufacturing will be done robotically or using automation, a significant part of the company's business model is to invest in positions such as robotics engineers and programmers.
Zuffa, LLC dba Ultimate Fighting Championship – Clark County (30 jobs and $7,956,000 in capital investments)
UFC is a premium global sports and media brand and the fastest-growing sports organization in the world. The company started in 1993 as a professional mixed martial arts (MMA) organization. UFC has revolutionized the fight business, and today stands as the world's leading MMA promoter, offering the premier series of MMA sports events that have sold out some of the biggest arenas and stadiums across the globe. Owned and operated by Zuffa, LLC, headquartered in Las Vegas and with offices in London, Toronto and Singapore (among others), UFC produces more than 40 live events annually and is the largest Pay-Per-View event provider in the world. UFC events are broadcast in over 129 countries and territories, to nearly 800 million TV households worldwide, in 28 different languages.
Fresenius Kabi, LLC – Clark County (20 jobs and $2,636,151 in capital investments)
Fresenius Kabi, LLC was established in September 2017 and is a wholly-owned subsidiary of Fresenius Kabi USA, LLC (FK USA). FK USA is a global healthcare company that specializes in lifesaving medicines and technologies for infusion, transfusion, and clinical nutrition. FK USA's presence in the United States has significantly expanded in recent years with acquisitions in the fields of injectable medicines and transfusion medicine – two areas where the company is a U.S. leader today. The company has substantial manufacturing and R&D centers in the U.S. supported by a global network.
The Power-Sonic Corporation – Washoe County (50 jobs and  $1,248,700 in capital investments)
Power-Sonic has been a leading force within the power storage industry for nearly 50 years, providing an innovative range of batteries and power storage solutions. Power-Sonic designs, manufactures, and markets rechargeable batteries and chargers, and offers a range of complete power storage solutions to help solve a wide array of power challenges. The company offers sealed lead acid batteries, powersport batteries, nickel-cadmium and nickel-metal hydride batteries and battery chargers. The company's range of batteries are designed and manufactured using the latest technology and state-of-the-art equipment to ensure they meet the unique demands of each application.
About the Governor's Office of Economic Development
Created during the 2011 session of the Nevada Legislature, the Governor's Office of Economic Development is the result of a collaborative effort between the Nevada Legislature and Governor Brian Sandoval to restructure economic development in the state. GOED's role is to promote a robust, diversified and prosperous economy in Nevada, to stimulate business expansion and retention, encourage entrepreneurial enterprise, attract new businesses and facilitate community development. More information on the Governor's Office of Economic Development can be viewed at www.diversifynevada.com.