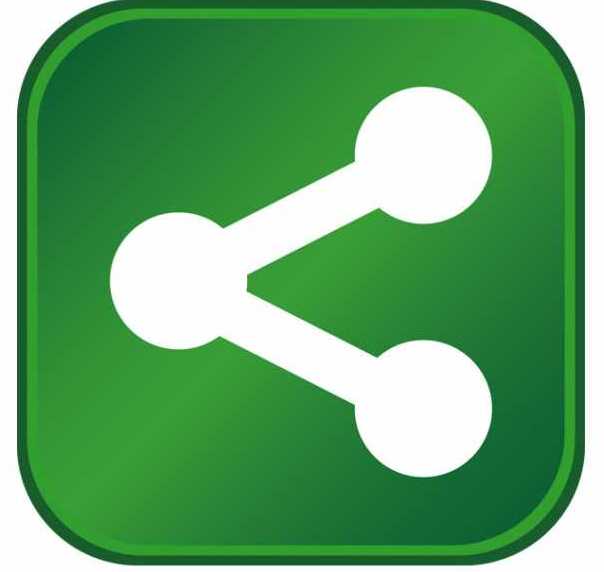 Governor Andrew M. Cuomo announced that American Packaging Corporation has committed to building a new manufacturing plant that will add 366 jobs by 2021 in Monroe County, 262 of which will be permanent jobs. The construction of the new 350,000 square-foot facility on Beaver Road in the Town of Chili will create 104 construction jobs and also means that the 170 employees currently working at the company's plant in the City of Rochester will remain on the job.
"This major expansion of American Packaging is a testament to the unique assets of the Finger Lakes and to our forward-thinking economic strategy that is fostering innovation and transforming the regional economy," Governor Cuomo said. "By actively engaging with the private sector, incentivizing growth, and cutting red tape, companies like American Packaging are expanding their operations and new companies are moving to New York, strengthening the economy and creating good-paying jobs in Monroe County and across the state."
American Packaging had initially planned to construct the new manufacturing plant near its facilities in Iowa. However, thanks to Governor Cuomo's emphasis on Upstate revitalization through the Finger Lakes Forward strategic plan, as well as other local support efforts, it decided to stay and expand in the Finger Lakes region. The company plans to break ground on its new Monroe County manufacturing plant in early 2017.
American Packaging will invest nearly $170 million in this project, with Empire State Development providing the company with up to $14.7 million through performance-based Excelsior Jobs Program tax credits and Upstate Revitalization Initiative grants. Rochester Gas and Electric also facilitated the project by providing the company with up to $870,000 in grant funding for electric and gas infrastructure. Monroe County also contributed to the venture by providing tax exemption benefits through COMIDA.
American Packaging President & CEO Peter Schottland said, "The decision to invest such a significant project scale into New York State was a complex one indeed. In the end, three factors led us to this exciting announcement. Firstly, the quality of the work ethic in New York is much like that of the Midwest, full of great people who deeply care about the well-being of their company. Our current APC families working in New York are second to none and finally the Cuomo administration fought aggressively to get us to make this investment. Thank you to our APC people, Governor Cuomo and his team for helping us make this truly exciting project come to fruition."
Empire State Development President, CEO & Commissioner Howard Zemsky said, "American Packaging's decision to continue their growth in New York State is a tribute to the economic opportunities available here for companies looking to take their business to the next level. Under Governor Cuomo's leadership, New York State has significantly improved the business climate, resulting in job creation which fuels economic opportunities."
Established in 1902, American Packaging is a family-owned flexible packaging converter and a renowned leader in the North American packaging industry. With over a century of experience serving a wide range of markets, American Packaging specializes in flexographic and rotogravure printing, multi-ply extrusion and adhesive lamination of film, paper, and foil, and pouch and bag fabrication to meet a variety of requirements.
Flexible packaging offers exceptional environmental benefits as it uses less energy and fewer resources. It is a sustainable choice as it creates more value and leaves less footprint, requiring fewer trucks to be on the road for transport. In fact, APC has been the recipient of numerous environmental and sustainability awards in Iowa. The company was honored for its outstanding work in recycling, environmental excellence and for its efforts supporting safety and hazard controls.
Wegmans Food Markets CEO and Finger Lakes Regional Economic Development Council Co-Chair Danny Wegman said, "I am thrilled that American Packaging has decided to grow its operations here in the Rochester area. I know first-hand what this company brings to the table. The Wegmans Family Charitable Foundation is collaborating with APC on the Center for Sustainable Packaging at RIT which is busy working towards solutions that will enable the grocery industry to provide products in a sustainable manner. Thank you to Governor Cuomo for working tirelessly to make sure this storied company remains a vibrant part of the regions' economic future."
RIT has a well-established relationship with American Packaging Corporation as APC has generously funded the Center for Packaging Innovation on campus. Funding from the Wegmans Family Charitable Foundation was used to establish the Center for Sustainable Packaging at RIT. These two centers are busy working together; one on the material side of packaging, the other on design applications and advocacy.
Assembly Majority Leader Joseph D. Morelle said, "Thanks to the support of Governor Cuomo and our partners in state government, we are bringing a new focus on our region's strengths to leverage our assets, like our unparalleled work force and attract new investment and jobs to the region. Rochester is transforming into a business incubator that continues to provide incentives for companies to build and grow. We look forward to continuing this partnership with the private sector to bring jobs and innovation to the Finger Lakes region and serve as a model for upstate growth for years to come."
Senator Joseph E. Robach said, "The expansion of American Packaging means new opportunities for the Town of Chili and new jobs for the hard-working people of this region. The company's decision to stay and expand its operations in New York stresses the importance of Finger Lakes Forward and how job-creating projects like this are taking this State to new heights and supporting a more robust economy for generations to come. From construction and outfitting, to new advanced manufacturing jobs once the project's complete, this facility will be a game-changer for our region."
State Senator Michael H. Ranzenhofer said, "Our commitment to attracting business to come to – and stay in – Upstate New York has allowed the cities and towns in this region to reap the economic benefits. By electing to stay and expand their operation here in the Town of Chili, American Packaging Corporation helps ensure the foundation for further economic development for the entire region. I look forward to witnessing first-hand the growth that American Packaging brings to the Finger Lakes."
State Assembly Member Harry Bronson said, "Our region has seen an upsurge in economic revitalization in recent years thanks to companies like American Packaging, who see the immense value of growing their business in this state. Governor Cuomo and the Legislature have worked tirelessly to strengthen the business climate in Upstate New York and has not only worked to draw companies in, but also ensure that they remain here for years to come."
Monroe County Executive Cheryl Dinolfo said, "Monroe County has one of the strongest workforces in the state and this new expansion allows them to do what they do best. Thanks to Governor Cuomo's leadership and dedication, companies are keeping and creating jobs right here in our community. Smart, targeted investment in small businesses are central to creating an economy that works for everyone and I thank American Packaging Corporation for their continued belief in our workforce."
Chili Town Supervisor David Dunning said, "Nothing can replace the value of a steady, quality job and today we are building on that belief to the benefit of more than 400 Monroe County residents. The protection of 170 jobs and the creation of 262 more is great news for our entire region and I thank the Governor and American Packaging for making it a reality."
Greater Rochester Enterprise President Mark Peterson said, "The opportunity to leverage R&D resources at RIT's Department of Packaging Science was one of the many reasons American Packaging chose to expand its operations in the Rochester, NY region. Not only do our local colleges and universities train our future workforce, but these institutions also provide intellectual capital to help local businesses thrive."
Mark Lynch, president & CEO of RG&E and NYSEG said, "We are pleased to offer an economic development grant to support American Packaging Corporation's investment and new jobs to the Rochester region. RG&E works with community and state partners to strengthen the State's economy by helping new or expanding businesses. Our grant will fund investments in infrastructure and energy efficiency to support the development of a productive, state-of-the art facility for American Packaging Corporation."
Accelerating Finger Lakes Forward
The American Packaging announcement complements "Finger Lakes Forward," the region's comprehensive blueprint to generate robust economic growth and community development. The State has already invested more than $3.4 billion in the region since 2012 to lay the groundwork for the plan – investing in key industries including photonics, agricultureý and food production, and advanced manufacturing. Today, unemployment is down to the lowest levels since before the Great Recession; personal and corporate income taxes are down; and businesses are choosing places like Rochester, Batavia and Canandaigua as a destination to grow and invest in. Now, the region is accelerating Finger Lakes Forward with a $500 million State investment through the Upstate Revitalization Initiative, announced by Governor Cuomo in December 2015. The State's $500 million investment will incentivize private business to invest well over $2.5 billion – and the region's plan, as submitted, projects up to 8,200 new jobs. More information is available here.