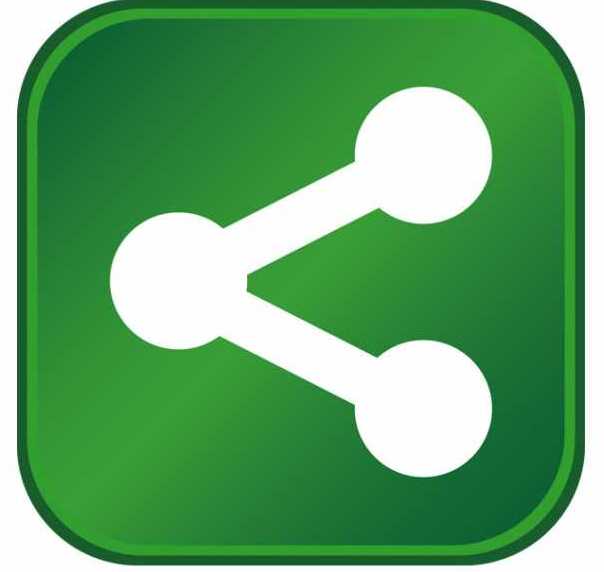 GE announced it will expand its new, advanced manufacturing battery factory here, which is part of the company's new Energy Storage business. The new Durathon battery products, which are half the size of conventional lead acid batteries but last ten times longer, are the result of GE's $100 million initial investment in battery technology developed at GE's Global Research Center in nearby Niskayuna, NY. The breakthrough technology will provide reliable and cost-effective energy storage options for a broad range of GE customers globally, including telecom and utility operators.
GE announced today that it will invest an additional $70 million to expand the Schenectady plant, effectively doubling production and adding 100 new jobs, which will bring the total factory workforce to 450 when at full capacity.
GE Chairman & CEO Jeff Immelt said, "Just a few years ago, researchers in our labs invented a new battery, one that was simple in its ingredients but advanced in its design and science, containing more than 30 patents. It soon became obvious that we weren't just making a new battery; we were building a new business, so GE teams went to work designing an advanced manufacturing process to build the battery efficiently and a go-to-market strategy to ensure it can reach customers where they work.
"This is how GE does 'startups' - putting our researchers, manufacturing talent and commercial teams to work to create technology that serves customer needs around the world," Immelt said. "GE Energy Storage was born in New York's Capital Region from an idea that we turned into an advanced manufacturing plant and a global business that we expect will generate more than $1 billion in revenue annually in just a few years. We'll continue to expand the business into new areas beyond telecommunications to build the next generation of energy-efficient buses, locomotives and mining vehicles around the world."
Megatron Federal, an engineering company with products and services in power generation, transmission, distribution, construction and telecommunications based in Johannesburg, South Africa, has signed a purchase agreement for 6,000 batteries, which will be delivered in 2013. These batteries will ensure the continuous operation of telecom installations in Nigeria, and enable the customer to lower fuel consumption and emissions of the diesel generator powered telecom towers by up to 50 percent.
Brandon Harcus, division manager telecommunications, Megatron Federal said, "The breakthrough batteries from GE - a next-generation energy storage system - will ensure uninterrupted service of telecoms installations in Nigeria and for our customers in emerging markets."
The battery plant has received support from state and local government in New York, where GE has done business for 130 years. New York State committed $15 million when the new plant was announced in May 2009, and $5 million was committed by Schenectady County's Metroplex Development Authority.
New York Governor Andrew M. Cuomo said, "This is another exciting, job creating innovation come to life right here in the Capital Region. New York's tech sector has become an international leader in research and development of the technologies of the future and this administration is committed to keeping New York's tech sector working and growing. I applaud GE for this momentous investment in New York and look forward to continuing to work with them to create jobs and grow our economy."
U.S. Senator Chuck Schumer (D-NY) said, "The Capital Region has the expertise, research facilities, and the tools to revolutionize the commercial battery market, and now GE will turn this expertise into a reality. This investment will create a hundred good-paying jobs in the Capital Region, and the growth of new Durathon battery products could lead to more job creation in upstate New York's industries suited for high-tech advancement, like manufacturing, mining and rail. This battery plant expansion is great news for the Capital Region and will help charge up the local economy."
U.S. Congressman Paul D. Tonko (NY-21) said, "I am pleased to welcome General Electric's Chairman and CEO Jeff Immelt back to the Capital Region to announce the expansion of GE's advanced battery manufacturing facility. I've always said research equals jobs, and today's news proves the point. GE and other companies in the Capital Region are proof positive that America can compete and win the global race on clean energy. But it will require cooperation and planning at all levels of government and across the private sector. I will continue to promote policies in Congress that create jobs, grow the economy, support the middle class and invest in the future of our region and our country."
Innovative Batteries at Work
The Durathon batteries are the result of GE's unprecedented investment in research and development that has helped GE introduce more new products than at any time in its history. The batteries are produced using abundantly available raw materials such as salt and nickel and are non-toxic and fully recyclable. The batteries can operate at temperatures ranging from minus 4 deg Fahrenheit to 140 deg Fahrenheit. The batteries have received GE's ecomagination certification from a third party for their environmental and financial benefits.
The new battery plant is about the size of four football fields. Its projected annual production capacity is approximately one Giga-watt hour (GWh), enough energy to power 1,000 typical American homes for one month.
GE Transportation President & CEO Lorenzo Simonelli said, "GE's innovative Durathon battery highlights our ongoing leadership in technology. We bring a state-of-the-art energy storage system to customers around the globe and lay the foundation for hybrid applications in the rail, mining, and marine industries."
Simonelli added, "Partnership was a vital element to the location selection with strong support from our union, IUE/CWA Local 301 and our local GE employees."
The proximity of the new factory to GE's Global Research Center in Niskayuna, where the technology was developed over the past decade, and access to the region's highly skilled workforce were key factors in GE's decision to locate the new plant in Schenectady.
Mark Little, senior vice president of GE and director of GE Global Research, said, "At GE, we believe the link between innovation and manufacturing is essential, tying new technology directly to a business outcome that results in new manufacturing growth and jobs. The grand opening of GE's new battery plant is the successful culmination of this innovation process and testament to the strength of New York's Tech Valley economy. In this case, we have seen new technology born here get commercialized here."
GE in New York's Capital Region
Since 2009, when the development of the battery plant was first announced, GE has added more than 1,400 new jobs for the local economy. As the new GE Energy Storage business ramps up production, GE continues to invest in the $180 million GE Healthcare Digital X-Ray Detector plant that has delivered more than 100 new jobs in the RPI Tech Park in North Greenbush, NY. The digital detectors produced there were also developed by GE researchers in Niskayuna. They are installed in every digital mammography system that GE Healthcare sells around the world. GE also recently added on the Schenectady campus its Renewable Energy headquarters, which has created 650 jobs. More than 7,000 GE employees and 13,000 retirees and their families are in the area.
About GE
GE works on things that matter. The best people and the best technologies taking on the toughest challenges. Finding solutions in energy, health and home, transportation and finance. Building, powering, moving and curing the world. Not just imagining. Doing. GE works. For more information, visit the company's website at www.ge.com.
About GE Transportation
GE Transportation, a unit of GE, solves the world's toughest transportation challenges. GE Transportation builds equipment that moves the rail, mining and marine industries. Our fuel-efficient and lower-emissions freight and passenger locomotives, diesel engines for rail, marine and stationary power applications, signaling and software solutions, drive systems for mining trucks, energy storage systems, and value-added services help customers grow. GE Transportation employs approximately 12,000 employees worldwide. For more information visit the company's website at www.getransportation.com.
About GE Global Research
GE Global Research is the hub of technology development for all of GE's businesses. Our scientists and engineers redefine what's possible, drive growth for our businesses and find answers to some of the world's toughest problems. We innovate 24 hours a day, with sites in Niskayuna, New York; San Ramon, California; Bangalore, India; Shanghai, China; Munich, Germany; and a new global research facility to open in Rio de Janeiro, Brazil. Visit GE Global Research on the web at www.ge.com/research . Connect with our technologists at http://edisonsdesk.com and http://twitter.com/edisonsdesk.