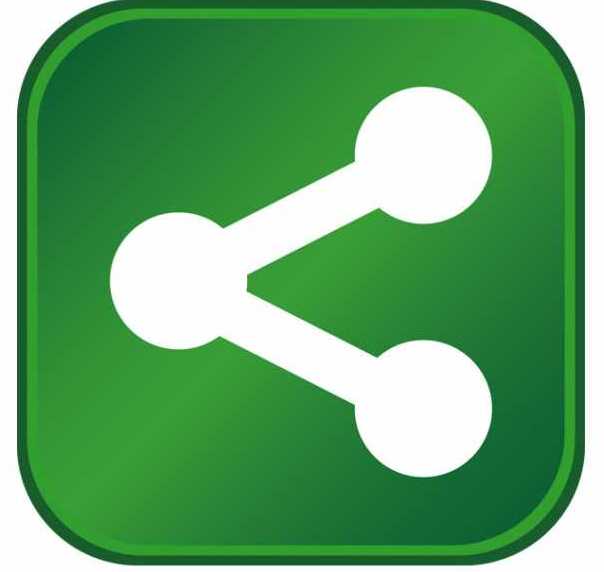 New York City Economic Development Corporation (NYCEDC) announced the selection of Greenpoint Manufacturing and Design Center (GMDC), a nonprofit developer of industrial space in New York City, as the first awardee of the City's Industrial Developer Fund (IDF). With the support of the IDF, GMDC will develop 90,000 sq. ft. of industrial space in Ozone Park, Queens, with capacity for 24 businesses and 80 living wage jobs.
Selected through a competitive bidding process, GMDC will redevelop a property in Ozone Park to create a multi-tenant space for small and medium-sized industrial and light manufacturing businesses. The modern industrial workspace will be LEED-certified, partially solar-powered, and equipped with new freight elevators and new electrical infrastructure, among other features. NYCEDC is awarding a $10 million grant through the IDF and providing a $3.7 million loan for the $37 million project.
The new space will support approximately 80 workers making an estimated average of $51,500 per year, consistent with tenants in other GMDC-developed sites. GMDC has a goal of paying 20 percent of total construction costs and 5 percent of soft costs to certified and non-certified M/W/DBEs as consultants, contractors, subcontractors and suppliers.
"Now more than ever, we must ensure that our economy is diverse, equitable, and provides opportunity for all New Yorkers. Supporting the industrial sector is critical to that effort, said NYCEDC President Maria Torres-Springer. "Today, I'm proud to announce the first award of the City's Industrial Developer Fund, which will help create affordable space for small industrial businesses so that they can create good paying jobs in neighborhoods across the city. GMDC has a successful record of supporting quality industrial jobs and we are proud to partner with them on this important project."
"One year ago, Mayor de Blasio and I announced the Industrial Developer Fund (IDF) to support NYC based industrial and manufacturing companies and the middle class jobs they provide," said City Council Speaker Melissa Mark-Viverito. "It is immensely satisfying to see the results of this initiative begin to take shape now, as we award Greenpoint Manufacturing and Design Center (GMDC) with the first grant for industrial redevelopment. Our ten-point plan to keep industrial and manufacturing work in the city would be impossible without organizations like GMDC. I look forward to seeing the development they bring to the Ozone Park area, and thank NYCEDC and Mayor de Blasio for their collaboration in realizing this accomplishment."
"GMDC is a grateful to have an opportunity to utilize the IDF and to have access to the loan fund. Due to high acquisition and construction costs, our project would not be possible without access to these funds. We look forward to bringing eighty jobs to a community that certainly needs them," said Brian T. Coleman, CEO of the GMDC.
"GMDC is a great model for how to better assist smaller manufacturing companies and keep those jobs in New York," said Queens Borough President Melinda Katz. "GMDC's first-class industrial work space in Ozone Park will create dozens of living wage jobs right here in Queens. Congratulations to GMDC for winning the EDC's Industrial Developer Fund package, which will help enable the ambitious project get off the ground."
"This new complex will be an asset to the community, providing long-term space for about two dozen businesses and creating 80 living wage jobs. As the father of MWBEs, having authored Local Law 129 and Local Law 1, during my time in the City Council, I am pleased that a percentage of the construction for this project will go to certified and non-certified MWBE firms," said State Senator James Sanders Jr.
"I am delighted that Ozone Park will have a new industrial space, which will support 24 local businesses and create 80 good-paying jobs. Under GMDC's proposal, Minority, Women, and Disadvantaged Business Enterprises will be awarded a percentage of contracts, showing that our city places importance—just as I do—in investing in diverse local businesses. Queens' economy will certainly benefit, as will those who have vocational training and are seeking employment locally. I look forward to the successful opening of this space and the businesses within, and to continuing to work with the EDC to further develop New York City's economy," said Congressman Gregory W. Meeks.
"This is an important step forward for equitable economic development policy in New York City. GMDC is an exemplary recipient of the Industrial Development Fund. As a non-profit developer, GMDC is mission-driven to create the maximum public benefit for their community, and this new project will  create new space to support good paying industrial jobs, and long-term investment in the manufacturing sector. ANHD commends EDC President Torres-Springer and Mayor de Blasio for their vision and commitment to advancing quality industrial jobs and equitable economic development in our city," said Benjamin Dulchin, Executive Director of the Association for Neighborhood and Housing Development.
"Today's award is an huge milestone in the City's efforts to build a firm foundation for new job growth through non-profit ownership and management of industrial space" said Adam Friedman, Director of the Pratt Center for Community Development and Chair of the national Urban Manufacturing Alliance. "GMDC is a nationally recognized model for the creation of manufacturing jobs by providing affordable industrial space and EDC's Industrial Development Fund is critical to the expansion of the GMDC model in New York City."
"The potential of this project to create more jobs and bring more business would be a great asset to the surrounding community. It would be welcoming boost to the local economy," said Community Board 9 Chair Raj Rampershad. 
Since 1992, GMDC has rehabilitated seven industrial buildings in New York City to provide affordable, flexible production space for small and medium-sized manufacturers. The GMDC Ozone Park Industrial Center will be marketed to tenants similar to those of other GMDC projects, including custom woodworkers, set builders, metal workers and home goods manufacturers, among others. 
The IDF is a public/private fund designated to catalyze and support industrial development across the city. The Fund includes approximately $60 million in public funds, leveraging $90 million in private financing. Selected through a rolling RFP process, eligible projects must include the redevelopment of a minimum of 20,000 square feet to create industrial workspace and quality industrial jobs. Projects must also include M/W/D/BE components in their proposals.
The IDF was first announced in November of 2015 as part of Mayor de Blasio and Speaker Mark-Viverito's ten-point plan to grow industrial and manufacturing jobs. The City's action plan for the industry will help ensure that both longstanding businesses and new firms have the space to evolve and expand, preserving and creating good jobs in New York City.
As part of the citywide effort, NYCEDC recently announced the selection of TechShop to operate an advanced manufacturing center in the Brooklyn Army Terminal, which is expected to support more than 200 businesses and create over 500 jobs.
The new and current investments will generate more than 20,000 new jobs and support the city's existing 530,000 manufacturing and industrial jobs, which represent 15.4 percent of the city's private sector workforce. The sector is an important pathway to the middle class for many families, with median wages of $50,400 a year. In addition, more than 328,000 jobs in the sector (61.5 percent) are located outside Manhattan, 62 percent of the workforce comes from culturally diverse backgrounds, and nearly half are foreign-born. And approximately 63 percent of industrial and manufacturing sector jobs are available to individuals who do not have a college degree.
About Greenpoint Manufacturing and Design Center
The Greenpoint Manufacturing and Design Center is the premier citywide nonprofit industrial developer in New York City. Since its inception in 1992, GMDC has played a vital role in helping meet New York City's need for affordable, flexible production space for small and medium-sized manufacturers. As long as visionary designers, committed manufacturers, and active small businesses look to grow and thrive in New York City, GMDC will be there to help them realize their ambitions. Currently, GMDC owns and manages five properties, which together represent more than 700,000 square feet of space. These buildings are occupied by more than 110 businesses that employ over 600 people.
About NYCEDC
New York City Economic Development Corporation is the City's primary vehicle for promoting economic growth in each of the five boroughs. NYCEDC's mission is to stimulate growth through expansion and redevelopment programs that encourage investment, generate prosperity and strengthen the City's competitive position. NYCEDC serves as an advocate to the business community by building relationships with companies that allow them to take advantage of New York City's many opportunities. Find us on Facebook or follow us on Twitter, or visit our blog to learn more about NYCEDC projects and initiatives.