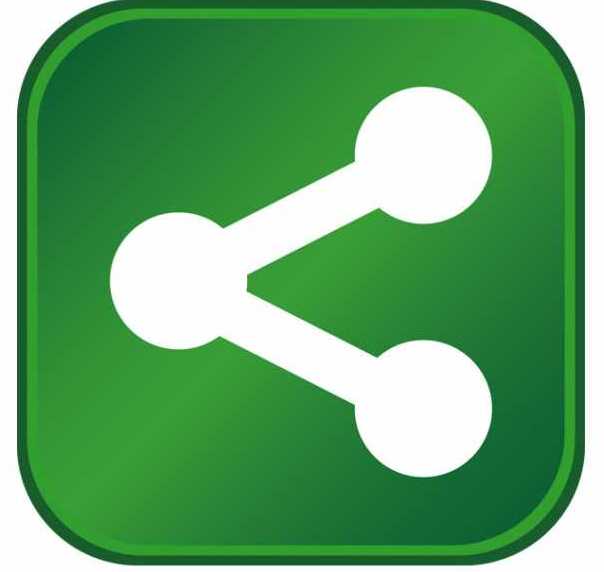 After nearly 60 years in Midtown Manhattan, L'Oréal USA announced that its first employees have officially moved into the company's new U.S. headquarters at 10 Hudson Yards. Over the next few months, 1,300 L'Oréal USA employees will occupy 10 floors of the building, spanning more than 400,000 square feet of the 1.8 million-square foot Platinum LEED designed Tower on Manhattan's West Side. L'Oréal's pioneering role as Hudson Yards' second tenant signals the neighborhood's evolution into a dynamic new urban center that is set to become a cultural hub for New York City.
The majority of L'Oréal USA's corporate functions and brand teams including Essie, Garnier, Lancôme, La Roche-Posay, L'Oréal Paris, Matrix, Maybelline, Redken and SkinCeuticals will be housed at the 10 Hudson Yards building, a modern glass office tower nestled alongside the iconic High Line. Approximately 150 employees, including creative teams from across L'Oréal USA's brand portfolio and The Body Shop, recently relocated to the nearby Terminal Stores building, a revitalized West Chelsea warehouse complex that used to be home to a transfer station for the New York Central Railroad.
"Hudson Yards and Terminal Stores have a dynamic and creative energy that aligns with the culture we are building at L'Oréal USA," said Frédéric Rozé, President and CEO of L'Oréal USA. "L'Oréal is a 107-year-old company with the heart of a startup. These two locations represent the new entrepreneurial spirit of Manhattan, and the spaces we've created are a modern new home for L'Oréal USA that will inspire the future of our company."
Working with Gensler, the leading global design firm, L'Oréal USA custom-designed the Hudson Yards office space with collaboration in mind. The layout features an open floor plan with floor-to-ceiling windows that flood the office with natural light and a cutting-edge lighting and solar shade system that adjusts to occupancy and the amount of outdoor light. Energy-efficient appliances, a vacuum waste collection system and a bio-digester in the cafeteria for food waste align with the company's Sharing Beauty With All sustainability commitments.
The state-of-the-art office features an array of bespoke areas designed to fuel L'Oréal's innovation engine, including an interactive virtual retail room for advanced retail planning, a technical salon and treatment room for product evaluation, and a learning center for employee trainings. An employee cafe and 4,000 square foot terrace features indoor and outdoor seating areas with striking views of the Hudson River and downtown skyline, and includes a juice and coffee bar and a daily menu of healthy food options. Other employee amenities include a flagship company store, an employee nail salon, an on-site employee concierge, and a wellness suite with four mother's rooms and two meditation rooms to support healthy minds and bodies.  
"L'Oréal USA has been a fixture in New York City for more than half a century and is one of the most innovative global consumer brands, using science and technology to redefine beauty. This culture of creativity and forward-thinking will thrive in the iconic 10 Hudson Yards tower, and we are thrilled to have them as one of our inaugural tenants," said Stephen M. Ross, chairman and founder of Related Companies. "Today is another milestone resulting from years of work and preparation for the development team, and we couldn't be more excited for the L'Oréal USA team to enjoy this amazing space at Hudson Yards." 
About L'Oréal USA
L'Oréal USA is the largest subsidiary of the L'Oréal Group, the world's leading beauty company. L'Oréal USA manages a portfolio of more than 30 iconic beauty brands, including Garnier, Giorgio Armani Beauty, Kérastase, Lancôme, La Roche-Posay, L'Oréal Paris and Yves Saint Laurent Beauté.  L'Oréal USA also serves as the international hub for the product development and marketing strategy for L'Oréal's 15 American brands: Baxter of California, Carol's Daughter, Clarisonic, Dermablend, Essie, Kiehl's, Matrix, Maybelline New York, Mizani, NYX, Ralph Lauren Fragrances, Redken, Softsheen-Carson, SkinCeuticals and Urban Decay. Generating more than $6 billion in sales annually, L'Oréal USA is committed to growth through sustainable innovation, driven by the company's Sharing Beauty With All ambition for sustainable development across the Group's value chain. The company is headquartered in New York City, employs more than 10,000 people, and operates administrative, research, manufacturing and distribution facilities across 13 states, including Arkansas, California, Florida, Kentucky, New Jersey, Ohio, Texas and Washington. For more information, visit www.lorealusa.com or follow on Twitter @LOrealUSA.
About Hudson Yards
Hudson Yards, developed by Related Companies and Oxford Properties Group, is the largest private real estate development in the nation's history and when complete in 2025, more than 125,000 people a day will either work in, visit or call Hudson Yards their home. The development will include 17 million square feet of commercial and residential space; more than 100 shops and restaurants, including New York City's first Neiman Marcus and signature restaurants by Chefs Thomas Keller, José Andrés and Costas Spiliadis; approximately 4,000 residences; 14-acres of public open space; a new 750-seat public school and a 200-room Equinox ® branded luxury hotel – all offering unparalleled amenities for residents, employees and guests. When complete, Hudson Yards will generate nearly $500 million annually in New York City taxes and bring more than 55,000 jobs to the new neighborhood. For more information on Hudson Yards, please visit www.HudsonYardsNewYork.com.