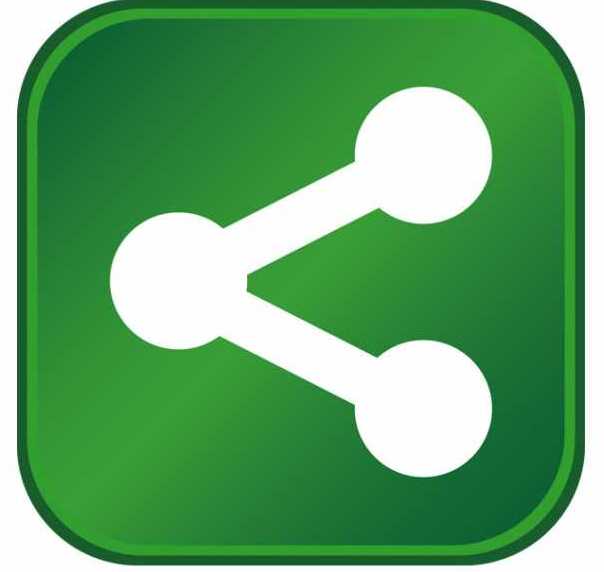 Governor Andrew M. Cuomo announced UK-based Ultra Electronics plc will locate a new $11 million shared services center in its Ontario County subsidiary, Flightline Electronics Inc. The center, in the Town of Victor, will service Ultra's North American operations in both the United States and Canada. The decision will create 80 new jobs over the next four years and will retain 198 jobs statewide, 77 of which are in the Ontario County location. With this decision, Ultra will consolidate business functions across its portfolio of 12 North American companies and create a shared services model for the common "back-office" functions.
"Ultra Electronics's Ontario County expansion is more great news for the Finger Lakes, which is quickly becoming a hub of innovation and a destination for high tech businesses," Governor Cuomo said. "The new shared services center will create new jobs and further strengthen the local economy as we continue to move the Finger Lakes Forward."
The project will involve significant investment in software systems and equipment locally to accommodate the new shared services center. Ultra Electronics Holdings plc, based in the UK, is a world-leading group of businesses operating in the Defense & Aerospace, Security & Cyber, Transport and Energy Markets. The Group manages a broad portfolio of innovative capabilities focused on customer need.  Flightline is a division of Ultra Electronics, and is an advanced manufacturer of instrumentation and communication systems. Flightline's major customers include the world's leading aerospace companies and the U.S. Department of Defense.
To encourage Ultra to select its New York subsidiary in which to locate this shared services center, Empire State Development has offered the company up to $800,000 through the Excelsior tax credit program in return for job commitments. The Ontario County Industrial Development Agency also facilitated the investment by providing the company with incentives. The total project cost is estimated at a little over $11 million. Renovation work on the new shared services center in Victor will get underway in the next few months and is expected to be completed by 2018.
Rakesh Sharma, Chief Executive of Ultra Electronics Holdings plc said, "Ultra is delighted to partner with New York State and Ontario County to locate its North American Global Business Services at our Flightline Systems facility in Victor, New York.  Having once been a resident of Honeoye, New York, I am delighted that a county I know so well is the final choice.  The formation of the Global Business Services center is a key enabler supporting Ultra's strategic growth initiatives."  
Empire State Development President, CEO & Commissioner Howard Zemsky said, "Thanks to Governor Cuomo's leadership, global companies like Ultra Electronics are choosing to grow and expand their footprint in New York State."
State Senator Rich Funke said, "On behalf of a grateful community, we welcome Ultra's investment in Victor-based Flightline Electronics and the local jobs it will create and retain along the way. When a company that can do business anywhere in the world invests here, that's a vote of confidence in our standing as a premier place to grow jobs and opportunity. I thank Ultra for its investment and all partners involved for helping to facilitate this job-creating expansion."
State Assembly Minority Leader Brian Kolb said, "Ultra Electronics' decision to bring new jobs and grow its operations in Ontario County is welcome news and a testament to all the Finger Lakes Region has to offer. As a subsidiary of Ultra, Flightline Electronics is a valued corporate citizen in the community. This announcement will help them build on the successes they have enjoyed here in Victor."
Ontario County Board of Supervisors Chairman & Victor Town Supervisor Jack Marren said, "The Town of Victor is very pleased with the announcement of Ultra Electronics planned expansion to their Victor based subsidiary, Flightline Electronics.  The addition and retention of jobs is significant from both state and county levels and vital to the Victor community as well.  With almost 50 years in business, Flightline Electronics has been an integral part of the Victor business community and we look forward to their continued success. I would like to applaud and thank Governor Cuomo for his continued efforts to improve the economic climate throughout the Finger Lakes Region."
Ontario County IDA Executive Director Mike Manikowski said, "We are thrilled that Ultra chose to expand in Ontario County. Harvesting from within is our strong suit in economic development, and we've had a strong working relationship with Flightline for many years. A big thanks to Governor Cuomo and his regional partnership, which helps make New York State and Finger Lakes a prime location for firms looking to expand. Ultra's decision validates the area's ability to support cutting-edge businesses."
Ultra employs more than 4,800 people in 24 locations worldwide.
More information on Ultra Electronics is available here and more information on Flightline Electronics, Inc. is available here.
Accelerating Finger Lakes Forward
This announcement complements "Finger Lakes Forward," the region's comprehensive blueprint to generate robust economic growth and community development. The State has already invested more than $3.4 billion in the region since 2012 to lay the groundwork for the plan – investing in key industries including photonics, agricultureý and food production, and advanced manufacturing. Today, unemployment is down to the lowest levels since before the Great Recession; personal and corporate income taxes are down; and businesses are choosing places like Rochester, Batavia and Canandaigua as a destination to grow and invest in. Now, the region is accelerating Finger Lakes Forward with a $500 million State investment through the Upstate Revitalization Initiative, announced by Governor Cuomo in December 2015. The State's $500 million investment will incentivize private business to invest well over $2.5 billion – and the region's plan, as submitted, projects up to 8,200 new jobs. More information is available here.​