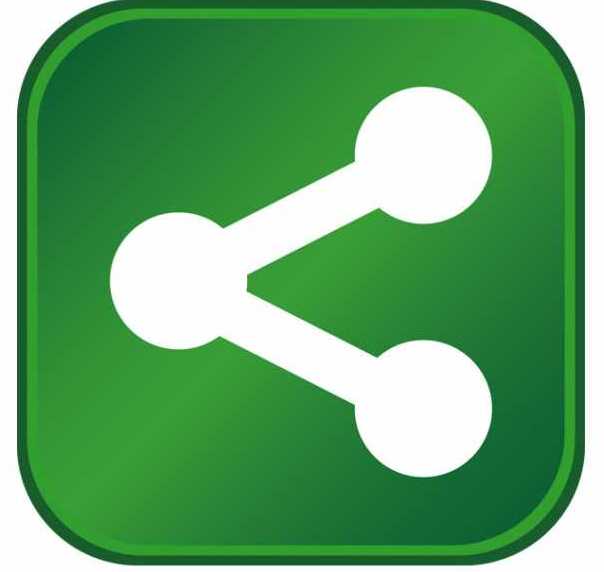 The efforts of regional, local, and state economic development organizations has succeeded in securing 250 new jobs in northern Cincinnati by attracting Festo Corporation, a German-based company that is locating its new Regional Service Center (RSC) in Ohio. The project win was achieved through collaboration of the Cincinnati USA Partnership, JobsOhio, and local economic development partners.
The company will build an estimated 175,000 square foot, $50 million state-of-the-art facility on a 45-acre campus in Mason, Ohio. The energy efficient and environmentally friendly facility will be located along the high-tech I-71 corridor approximately 20 miles northeast of downtown Cincinnati. Scheduled to open in 2015, the project will double the company's present capacity and serve the United States, Canada and Mexico.
"We are so pleased that Festo has chosen the Cincinnati region for the home of their next U.S. facility, and we welcome the strength and excitement they will bring to our advanced manufacturing cluster," said Denyse Ferguson, senior vice president and executive director of the Cincinnati USA Partnership. "As the leading worldwide supplier of automation technology, Festo is well known for its innovation and technological expertise. We look forward to continuing to partner with them to grow their U.S. presence."
The Cincinnati USA Partnership played an instrumental role in bringing Festo to the region, managing the process from start to finish; this included assembling initial reports to invite Festo to look closely at the Cincinnati region, managing visits from Festo's German and New Jersey facilities, and partnering with them through the final process until the final agreement was reached. Additionally, the Cincinnati USA Partnership partnered with the City of Mason and JobsOhio to ensure that competitive incentive packages and innovative local provisions were maximize in the attraction of this high-tech investment, 250 jobs and a payroll of $10.3 million.
"Festo's recent announcement to establish its newest North American facility in Ohio reflects the strength of our advanced manufacturing workforce and strategic location in the U.S., which will allow Festo to better serve its customers," said John Minor, JobsOhio president and chief investment officer. "JobsOhio and its network partners look forward to strengthening its relationship with Festo and supporting its needs to succeed and grow here."
"This kind of job creation is exactly why many entrepreneurs and businesses invest in the Cincinnati USA Partnership," said John F. Barrett, Chairman, President and Chief Executive Officer, Western & Southern Financial Group, and investor in the Cincinnati USA Partnership. "We share the same vision for Cincinnati's growth and economic development — it is important for all of us to play our part."
Festo Corporation will maintain its corporate headquarters and associated front office jobs, including engineering, information technology and administration, on Long Island, NY. Present Festo employees whose jobs will move to the new RSC in 2015 will have the opportunity to apply for those positions in Ohio.
"This is a very exciting time for Festo and for the Cincinnati region. Festo's expertise is unprecedented, and we look forward to helping them grow their customer base here, as they assist our companies with maximizing their productivity and competitiveness," said Trevor Hamilton, vice president of the Cincinnati USA Partnership and cluster lead for Advanced Manufacturing.
Interviews with Denyse Ferguson, Trevor Hamilton and other Cincinnati USA Partnership representatives are available upon request. Contact Dan O'Keeffe at (513) 235-8638 or dan@okeeffepr.com.
About Festo:
Festo is a leading global manufacturer of pneumatic and electromechanical systems, components, and controls for process control and factory automation solutions, with over 61 national headquarters serving more than 180 countries. With over 40 years of innovation in the United States and over 80 years globally, Festo continuously elevates the state of manufacturing with innovations and optimized motion control solutions that deliver higher performing, more profitable automated manufacturing and processing equipment.
About The Cincinnati USA Partnership:
The Cincinnati USA Partnership, directed by the Cincinnati USA Regional Chamber, has been the region's leading economic development initiative for the past 25 years. The Partnership is responsible for attracting, retaining and growing new business, jobs and investment in the three-state, 15-county region known as Cincinnati USA. The Partnership is committed to growing key industries in the region within specific clusters, including Advanced Manufacturing; BioHealth; Consumer Products and Brand Development; Finance, Insurance and IT; Food Processing and Agriculture; and Advanced Energy. In 2007, 2008 and 2010, the Partnership was recognized by Site Selection Magazine as one of the Top 10 Development Organizations in the nation. The Partnership is supported through a five-year campaign with investment from nearly 120 companies and public economic development organizations. For more information, visit http://www.cincinnatiusa.org.