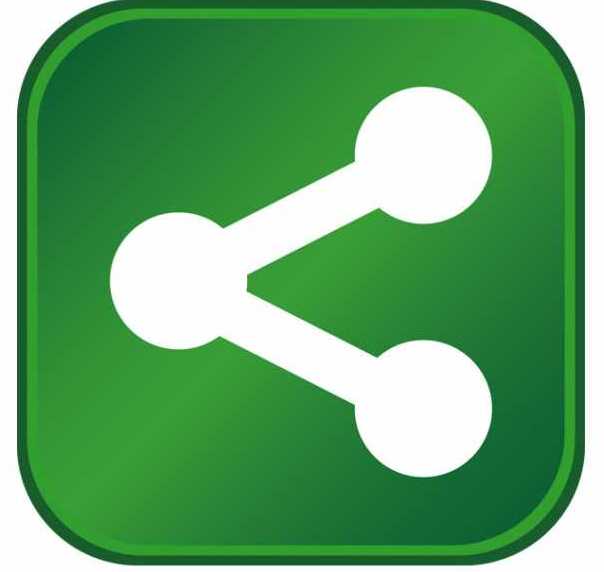 Lt. Governor Eric Holcomb joined Hiroshi Urakami, the chairman of Japan-based Ryobi Limited, at the Indiana Statehouse to discuss the company's plans to expand its operations in Shelbyville, creating up to 150 new jobs by 2018. 
"International manufacturers play a key role in Indiana's economy. That's especially true of Japanese manufacturers like Ryobi, which together employ more than 53,000 Hoosiers at facilities across our state," said Lt. Governor Holcomb. "At our meeting today with Ryobi's leadership team, we discussed Ryobi's far-reaching impact on our state and how that impact will deepen as the company continues to choose Indiana for growth. We're excited to see these 150 new jobs coming to Indiana, continuing Indiana's ongoing momentum in job creation."
The company will invest $97.5 million into its U.S. subsidiary Ryobi Die Casting USA, purchasing and equipping a 350,000-square-foot facility adjacent to its campus at 800 W. Mausoleum Rd. in Shelbyville. The facility, which will expand the company's operations in Shelbyville to cover four buildings across 1 million square feet, will allow Ryobi to grow its structural and engine block die casting to increase production to process 500,000 castings annually by 2018. With construction expected to begin this fall, the company plans to begin operating in its new facility by late 2017.
Ryobi, which employs 8,900 associates globally, including more than 860 in Shelbyville, plans to hire for additional manufacturing and management positions over the next 18 months. Interested applicants may apply for open positions through the company's website.
"Ryobi Die Casting is a world-leading manufacturer of powertrain and structural/body-in-white castings, said Tom Johnson, president of Ryobi Die Casting USA. "This investment clearly shows our commitment to the ever-expanding light weight and fuel efficient markets. Our company considered options on where to locate this expanded production, but we ultimately chose our Indiana facility because of the high-quality work our team performs here, as well as the excellent business environment that continues to support our growth."
Ryobi launched production in Shelbyville in 1985, which is the company's only manufacturing location in the United States. Operating 12 manufacturing facilities across six countries, Ryobi specializes in aluminum die casting for more than 300 different types of automobiles. Aluminum die casting helps make automobiles lighter and is a more environmentally-friendly alternative than traditional steel auto bodies. In Indiana, Ryobi produces transmission cases, housings, engine parts and structural parts for Ford, General Motors, Hyundai, Honda and Toyota. A publicly traded company, Ryobi's 2015 sales reached $2 billion, with the majority of its revenue coming from its die cast division.
Today's announcement marks the third large economic development announcement in Shelbyville just this year. In March, Germany-based Krone North America announced plans to relocate its U.S. headquarters from Tennessee to Shelbyville, which will create 101 new Hoosier jobs. Japan's largest steel producer, Nippon Steel & Sumitomo Metal Corporation (NSSMC), also announced that it is building a new facility in Shelbyville, with plans to add 70 new Hoosier jobs.
"I am very pleased at the announcement by Ryobi Die Casting," said Shelbyville Mayor Tom DeBaun. "This is yet another example of government and industry working together to create an environment ripe for the growth of our existing partners and a testament to the business friendly atmosphere in Shelby County."
The Indiana Economic Development Corporation offered Ryobi Die Castings (USA) Inc. up to $775,000 in conditional tax credits and up to $75,000 in training grants based on the company's job creation plans. These incentives are performance-based, meaning until Hoosiers are hired, the company is not eligible to claim incentives. The city of Shelbyville will consider additional incentives at the request of the Shelby County Development Corporation.
Ryobi is the second Japan-based company just this week to announce that is growing and adding new jobs in Indiana. On Tuesday, Toyota Boshoku made news that it is expanding production in Gibson County to produce vehicle seats and doors for the Toyota Highlander and plans to create up to 160 new jobs by the end of the year. So far this year Japan-based Honda, NSSMC and NB Coatings have all announced that they are expanding in Indiana, growing the already more than 53,000 Hoosier jobs that exist at Japan-based companies throughout the state.
About Ryobi Die Casting USA
Ryobi Die Casting USA Inc. is located in Shelbyville, Indiana (20 miles southeast of Indianapolis). Our facilities include two die casting plants and a machining facility encompassing 560,000 square feet of manufacturing space. Established in 1985 as a subsidiary of Ryobi Limited (Japan), Ryobi has die casting facilities in Japan, China, Northern Ireland, Mexico, Thailand and the United States. The Ryobi Group of companies makes products that are used in a number of industries.
About IEDC
The Indiana Economic Development Corporation (IEDC) leads the state of Indiana's economic development efforts, focusing on helping companies grow in and locate to the state. Governed by a 12-member board chaired by Governor Mike Pence, the IEDC manages many initiatives, including performance-based tax credits, workforce training grants, public infrastructure assistance, and talent attraction and retention efforts. For more information about the IEDC, visit www.iedc.in.gov.