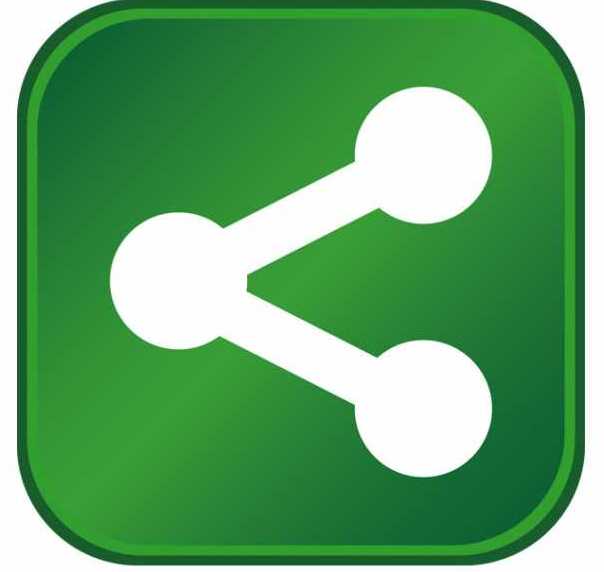 South Carolina Governor Nikki Haley joined Bosch Rexroth Americas President Berend Bracht and executives from Robert Bosch LLC to formally mark the start of production at the company's newly expanded hydraulics manufacturing campus in Fountain Inn.
Headquartered in Charlotte, N.C., Bosch Rexroth is investing $80 million over five years to expand production in the new campus and convert an existing 260,000-square-foot industrial warehouse into a state-of-the-art manufacturing facility that will initially produce the industry-leading Rexroth A10VO hydraulic pump. The pump is used in a variety of applications, including mobile construction and agricultural machinery, mining, materials handling, and heavy industries, such as steel and automotive production.
With the addition of the new building, "Building 103," Bosch Rexroth has doubled its production capabilities at the location, making the Fountain Inn campus its largest hydraulics manufacturing site in the Americas.
"The Bosch investment for expanded production in Fountain Inn increases our ability to serve the needs of our local and regional customers," said Bracht. "In turn, this enhances their opportunity to participate in industrial and mobile equipment markets on a global basis, drawing on the support of a partner like Bosch Rexroth that is recognized around the world for superior technology, reliability, applications expertise and service."
Governor Haley praised the company for its decision to invest in South Carolina. "We truly value the commitment Bosch has made to be a part of our state's business community, and we are excited to see them invest in South Carolina," she said. "We celebrate the 160 new jobs the company will create with this campus and look forward to its continued success."
Building 103 is just the latest example of Bosch Rexroth's strategy to invest locally to serve global customers in key markets, and also to increase its market share in the Americas. Both strategies are seen as critical to long-term global growth for the company. Other recent programs contributing to The Drive & Control Company's growth include the expansion of its Charlotte, N.C., linear motion and assembly products facility; a new Houston Service Center dedicated to serving Gulf of Mexico oil and gas exploration; and the GoTo Focused Delivery Program, which provides industry-best lead times for delivery of more than 3,500 in-demand Rexroth drive, control and motion products.
Fountain Inn Building 103 is the largest investment by Bosch Rexroth in North America. To date, five assembly lines and multiple state-of-the-art machining centers have been installed for the production of the A10VO, along with one line for vane motor assembly. The entire facility operates utilizing a lean manufacturing and continuous quality improvement system called the Bosch Production System, which is used by Bosch production operations worldwide to ensure the highest levels of product quality.
The Fountain Inn project showcases Bosch Rexroth's desire to work cooperatively with local and state governments to improve U.S. manufacturing infrastructure.
Rexroth's commitment to local economic and workforce development was also highlighted through a $420,000 monetary and equipment donation from Bosch Rexroth together with the Bosch Community Fund to the Greenville Technical College to support the school's hands-on training program.
About Bosch Rexroth:
Bosch Rexroth AG is one of the world's leading specialists in the field of drive and control technologies. Under the Rexroth brand name, the company supplies more than 500,000 customers with tailored solutions for driving, controlling, and moving. Bosch Rexroth is a partner for Mobile Applications, Machinery Applications and Engineering, Factory Automation and Renewable Energies. The company provides customized solutions tailored to the needs and specifications of each individual market. As The Drive & Control Company, Bosch Rexroth develops, produces, and sells components and systems in over 80 countries. As part of the Bosch Group, Bosch Rexroth and its 38,400 associates generated approximately 6.4 billion euros ($8.9 billion) in revenue in 2011.
To learn more, please visit www.boschrexroth-us.com.
About Bosch:
The Bosch Group is a leading global supplier of technology and services, active in the fields of automotive technology, energy and building technology, industrial technology, and consumer goods.
According to preliminary figures, more than 306,000 associates generated sales of 52.3 billion euros ($67.2 billion) in 2012. The Bosch Group comprises Robert Bosch GmbH and its more than 350 subsidiaries and regional companies in some 60 countries. If its sales and service partners are included, then Bosch is represented in roughly 150 countries. This worldwide development, manufacturing, and sales network is the foundation for further growth. Bosch spent some 4.5 billion euros ($5.8 billion) for research and development in 2012, and applied for over 4,700 patents worldwide.
The Bosch Group's products and services are designed to fascinate, and to improve the quality of life by providing solutions which are both innovative and beneficial. In this way, the company offers technology worldwide that is "Invented for life." Additional information is available online at www.bosch.com and www.bosch-press.com.
In the U.S., Canada and Mexico, the Bosch Group manufactures and markets automotive original equipment and aftermarket products, industrial drives and control technology, power tools, security and communication systems, packaging technology, thermotechnology, household appliances, solar energy, healthcare telemedicine and software solutions. Having established a regional presence in 1906, Bosch employs over 22,500 associates in more than 100 locations, with sales of $9.8 billion in fiscal year 2011. For more information, please visit www.boschusa.com, www.bosch.com.mx and www.bosch.ca.