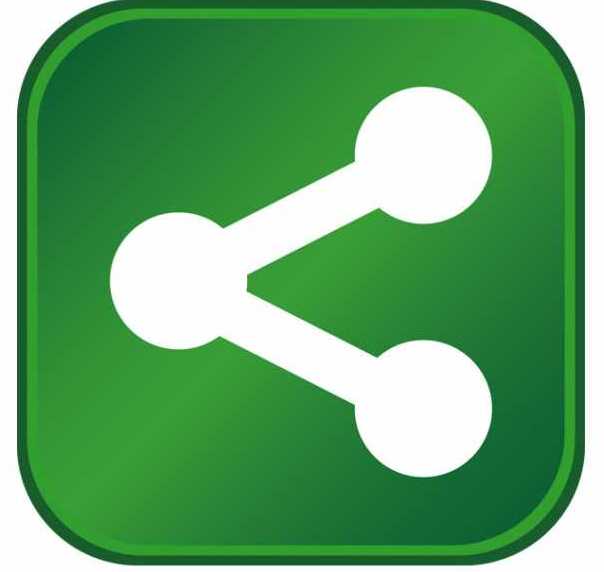 Governor Nikki Haley was joined by executives from Enor Corp. and local officials at an economic development event to announce that Enor, a family-owned manufacturer of plastic toys, outdoor games and junior sports items, is establishing a new manufacturing facility in Fairfield County to supply U.S.-made toys to Walmart stores. The multi-million-dollar investment is expected to create 151 jobs in the area.
The announcement was made in Winnsboro and in Denver, Colo., where Walmart is hosting its second annual U.S. Manufacturing Summit for its global supplier base. Enor is the fifth Walmart supplier announcing a new facility in South Carolina since August 2013, joining Element Electronics, Louis Hornick & Co., Kent International and Giti Tire.
Part of Walmart's US. Manufacturing initiative, Enor's investment in South Carolina will amplify the delivery of U.S.-made toys to retail stores, supporting local jobs while significantly shortening the distance between production and customer. The Northvale, N.J.-based company will be locating in a 78,000-square-foot former golf-cart distribution facility in Winnsboro, S.C.
Enor officials expect to begin limited operations in Fairfield County in September and accelerate production rapidly over the next nine months. Enor intends to transfer the majority of its off-shore production to the new Winnsboro facility as quickly as practical without disrupting supply. Enor will also be investing in growing its portfolio of new products to be Made in U.S.A.
In addition to its domestic distribution, Enor Corp. products are distributed across North America, Latin America, Europe, Asia and Oceania. The company has been in operation for more than 35 years.
Enor will begin hiring for new positions immediately, with readySC assisting with the process and accepting applications at www.sctechjobs.com soon. The Coordinating Council for Economic Development approved a $300,000 Rural Infrastructure Fund grant for building improvements.  
QUOTES
"Today's announcement represents our life-changing commitment to manufacture exclusively in the U.S. Our relationship with Walmart began more than 15 years ago, and this is a vital next step. We'd like to thank Governor Haley - everything she has promised, she has delivered. We are also very appreciative of the support we've received from the South Carolina Department of Commerce, Fairfield County and TD Bank Columbia in this endeavor. We look forward to opening our operations in Winnsboro soon. " -Steven Udwin, CEO, and David Tarica, president of Enor Corp.  
"It's a great day in South Carolina as we welcome Enor Corporation to Fairfield County. By committing to U.S. manufacturing, and with Walmart's encouragement and support, Enor will be bringing South Carolina-made toys to consumers across the nation. We applaud Enor for creating more than 150 new jobs in Winnsboro, and we congratulate Walmart for driving the re-shoring movement here at home." - Gov. Nikki Haley
"South Carolina is known for making things well, and this has been a crucial factor in recruiting five Walmart suppliers to manufacture in the state over the past year. We welcome Enor Corporation to our state's business community." -Secretary of Commerce Bobby Hitt
"Enor knows what more and more manufacturers are learning, that when it comes to making products that support American jobs, the math works." - Cindi Marsiglio, Walmart vice president of U.S. Manufacturing
"The addition of Enor Corporation is another great win for the economy and workforce of South Carolina. Fairfield County is excited to be a part of the continuous re-shoring initiative with Walmart's supply chain and the Council is honored to have had the opportunity to work closely with Enor as they were searching for the right location to grow their business. The bounty of companies continuing to locate, build and grow within the borders of this state and in the Central SC Region is a testament to the opportunities and support available here to businesses." -David Ferguson, chairman of Fairfield County council
"We continue to make significant strides here in the Central SC Region with companies engaged in the Walmart re-shoring initiative. There is a lot of pride that goes into products manufactured and assembled here in the Palmetto State. We congratulate Fairfield County and everyone involved with assisting Enor Corporation."-Mike Brenan, chairman of Central SC Alliance
FIVE FAST FACTS 
 Enor Corp. will establish a new manufacturing facility in Fairfield County to supply U.S.-made toys to Walmart stores.
Multi-million-dollar investment to create 151 jobs.
Enor, a family-owned company in operation for more than 35 years, manufactures plastic toys, outdoor games and junior sports items.
The Fairfield County facility, a former golf-cart distribution facility in Winnsboro, will begin limited operations in September.
Hiring is expected to begin immediately, with readySC assisting with the application process.
About S.C. Department of Commerce
As South Carolina's leading economic development agency, the Department of Commerce works to recruit new businesses and help existing businesses grow. The state was ranked first in attracting jobs through foreign investment by IBM-Plant Location International. Commerce has been part of recruiting world-class companies to South Carolina such as Boeing, Bridgestone, Continental, Monster.com, ZF Group, BMW and Google Inc. Commerce supports small and existing business, rural development initiatives and offers grants for community development. Commerce partners with the S.C. Technical College System via readySC to support workforce training and recruiting, and with the S.C. Department of Employment and Workforce, which provides worker training and employment opportunities within the state. For more information about Commerce, visit www.SCcommerce.com