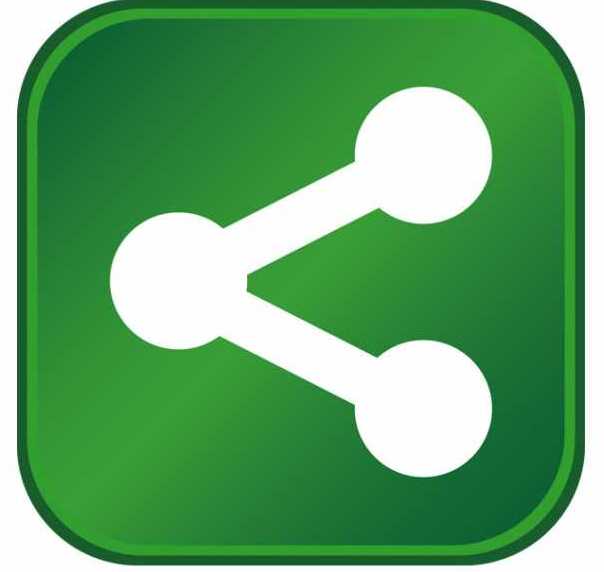 Gov. Mark Sanford, the South Carolina Department of Commerce and Anderson County announced that First Quality Tissue SE LLC will locate its manufacturing operations in Anderson County.  First Quality Tissue will establish a manufacturing facility utilizing a state-of-the-art Thru-Air-Dried (TAD) technology and a complete line of converting equipment, significantly expanding its capacity and commitment to the tissue and towel industry.  The company plans to invest $1 billion and create 1,000 new jobs to support its new production facility in Anderson County, South Carolina. 
"First Quality is very pleased to become part of Anderson County, South Carolina, and we look forward to working together to create real opportunities with all our partners, both in government and the private sector, that will benefit the entire community," said Frank Ludovina, company representative for First Quality.  "Among the factors that attracted First Quality to Anderson are the pool of skilled labor, positive work ethic and the availability of the infrastructure necessary to sustain our facility.  As important, however, is the pro-business environment that has been created there.  First Quality's decision to locate in South Carolina would not have been possible without the abundant support from Governor Sanford, the team at the Department of Commerce and officials from Anderson County.  We appreciate South Carolina's commitment to First Quality and look forward to a prosperous partnership in the years ahead."
"Fist Quality's decision to put down roots in South Carolina and make a substantial investment of capital and new job creation is further indication that our efforts to establish a business-friendly climate are proving to be successful in today's global competition for economic growth.  Over the past several months, I had the opportunity to get to know the leadership at First Quality and I am confident that their decision to locate here will pay dividends for the company, our state's business community and the local workforce in Anderson County, and we look forward to growing our relationship with First Quality in the coming years.  Because announcements like this take a large degree of work at a variety of levels, I'd thank and applaud Secretary Taylor and the team at Commerce, as well as the local economic development community for the team efforts presented to make this announcement possible," said Gov. Sanford. 
"With today's announcement, South Carolina has again demonstrated that we have the resources to compete and attract the finest companies in the world.  First Quality's decision to locate in Anderson County is a strong reflection on our state's skilled workforce, unmatched market access and most importantly our state's understanding that businesses locate where they can be successful and that means low regulatory burdens and low tax rates.  Our business-friendly climate and talented team of economic development professionals, with an incredible salesman in the Governor's office, were the winning combination needed to make this announcement of $1 billion in new investment and 1,000 new jobs for Anderson County a reality," said Sec. Joe Taylor. 
After an extensive site selection process in which the company considered multiple locations in the United States, Anderson County was selected due to its proximity to the growing Southeastern market, quality infrastructure and low energy costs among other factors.  First Quality Tissue will acquire the former Shaw Industries facility on Masters Boulevard where it will construct its new manufacturing facilities.   In addition to First Quality's plans to create 1,000 new direct jobs over time, construction of the new facilities will generate an immediate impact with an additional 550 construction jobs.
"The First Quality announcement is great news for Anderson County and could not come at a better time.  This investment will create hundreds of jobs in the area.  I am very proud of the coordination between our local and state governments and was glad to be helpful in bringing this first rate company to South Carolina.  The Department of Commerce and the Anderson community deserve a lot of credit for putting together a business plan to attract First Quality.  I appreciate their hard work.  I am very proud First Quality has decided to do business in Anderson, and I look forward to a long and productive relationship," said Sen. Lindsey Graham.
"I want to congratulate the Anderson community for the hard work and optimism that is helping to attract new business to the area," said Sen. Jim DeMint. "First Quality chose South Carolina for their new manufacturing facility because our state is one of the best places in the world to do business.  This new development will create hundreds of new jobs for the region and is an exciting opportunity for Anderson.  I'm also thankful for the local and state partners who have worked together to bring this major economic development to South Carolina.  And I will continue my fight in Washington to stop job-killing spending, taxes and debt so that South Carolina workers and companies like First Quality that employ them can have the best chance to succeed," DeMint continued.
"This is the culmination of a great effort by federal, state and local officials working as a team for a common goal to create jobs.  I was privileged to be a part of the team," said state Sen. Billy O'Dell
"I cannot say enough good things about First Quality, and what their decision means to the hundreds that will get a job with this great company.  South Carolina has a lot to offer companies coming to the state, and I am proud of the work we have done to help put our citizens to work," said South Carolina House Ways and Means Chairman Danny Cooper. "As people take notice of the quality of Anderson County's workforce, I am confident these announcements will become more common place.  I am pleased that First Quality chose to put their faith in South Carolina."
First Quality Tissue expects the initial operations to commence in 2011 and will begin the hiring process in the third quarter of 2010.  The company anticipates hiring 200 positions at that time.  ReadySC™ will assist with hiring and training of new employees for the new Anderson County facility.  Individuals interested in applying for positions should visit the S.C. Tech Jobs Web site at www.sctechjobs.com in the months ahead.
"This day would not have come without the collaboration and cooperation between federal, state and local officials," said Anderson County Council Chairman Tommy Dunn.  "We especially applaud the Department of Commerce and Senator Jim DeMint's office for burning the midnight oil to make this happen.  Also, I would be remiss if I didn't thank Senator Billy O'Dell, Representative Dan Cooper, who along with the Anderson County Legislative Delegation played a critical role in this project."
"Project Big Water is finally here," said Anderson County Councilman Eddie Moore, District 3.  "How can anyone not get excited about $1 billion in investment and 1,000 jobs!  Now, that's what I call economic development.  We are pleased First Quality has found a home in Anderson County.  This is the beginning of a beautiful friendship!" First Quality Tissue currently operates two TAD tissue facilities with a combined capacity of approximately 150,000 tons per year.  The initial plans for the Anderson County facility call for two additional TAD machines being installed consecutively, doubling  First Quality's current capacity.  The company is anticipating having the first machine operational in the third quarter of 2011 and the second machine on-line by third quarter 2012.  The company's new investment is another demonstration of First Quality's dedication to satisfying the needs of the market by providing innovative and high quality products.