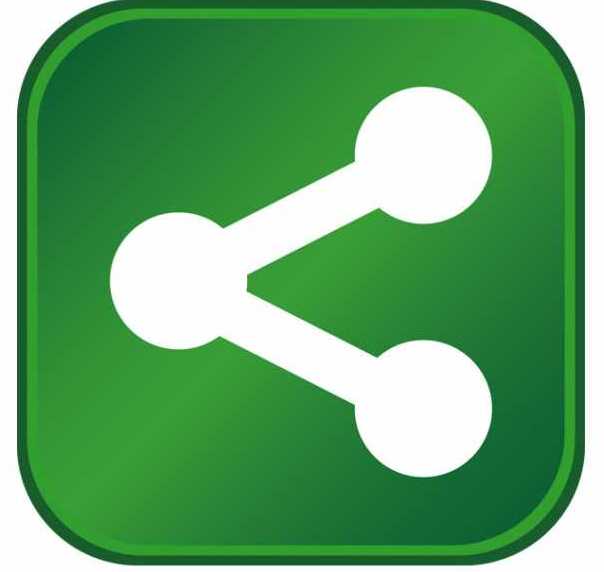 Husqvarna Consumer Outdoor Products N.A., Inc., a leader in the manufacturing of outdoor power products, is expanding its existing operations in Orangeburg County. The company is investing more than $29 million in a new Main Distribution Center on its Orangeburg Manufacturing Campus.
Husqvarna North America is part of the Husqvarna Group, a firm with a rich history that can be traced back to 1689. As the world's largest producer of outdoor power products, including robotic lawn mowers, ride-on mowers and chainsaws, the company employs more than 14,000 employees in 43 countries across the globe. In addition to its global headquarters in Stockholm, Sweden, Husqvarna's largest operations are located in Germany, China, Japan and South Carolina.
To expand its Orangeburg County facility, the company will be constructing a new 513,000-square-foot building on its current site, which is located at 172 Old Elloree Road in Orangeburg, S.C. The expanded area will serve primarily as warehousing, staging and storage for the existing facility.
The distribution center is scheduled for completion in December 2016, in preparation of the 2017 outdoor power season. Career opportunities are available for talented and motivated individuals, and those looking to join the Husqvarna team should visit the company's careers page online.
For more information on Husqvarna North America, visit http://www.husqvarna.com/us/.
QUOTES
"We are very excited about the addition of the distribution center to our Orangeburg operations and the operational efficiencies which will be realized on the integration of this new warehouse facility with the current manufacturing operations. We want to thank the State of South Carolina, Orangeburg County and the City of Orangeburg for their full support of this project." –Husqvarna Consumer Outdoor Products N.A., Inc. President Jeff Hohler
"It's another great day for our manufacturing industry as we celebrate the expansion of Husqvarna North America. This $29 million investment sends the message to companies around the world that South Carolina is an ideal place to do business." –Gov.Nikki Haley
"It's always important to have businesses expand their operations in our state, but it's even more significant when it's a globally-recognized brand, like Husqvarna. We're proud to have one of the world's premier manufacturers of outdoor power products operating and succeeding within our borders." –Secretary of Commerce Bobby Hitt
"This is exciting news for the Orangeburg community. Husqvarna has been a longtime user of our Port, and we look forward to supporting their continued success." –S.C.Ports Authority President and CEO Jim Newsome
"We are grateful that The Husqvarna Group is located in Orangeburg County and continues to grow and support our community. Orangeburg County Council is ready to assist in the most aggressive way we can to ensure the success of Husqvarna for years to come." –Orangeburg County Council Chairman Johnnie Wright
"The City of Orangeburg is proud to have Husqvarna part of its community. We celebrate their continued success and stand ready to provide the best low-cost utilities in the region with Orangeburg's Department of Public Utilities (DPU)." –City of Orangeburg Mayor Michael Butler
"Husqvarna is a leader in the manufacture of lawn and garden equipment, and they have been an important part of the state's business community for decades. This expansion provides another indication that South Carolina's global logistics triangle (I-26, U.S. 301 and I-95),business-friendly climate and skilled workforce are continuing to attract investment and help our existing businesses grow. Global logistics are critical in business and this location is ideal." –Orangeburg County Development Commission Executive Director Gregg Robinson
"Foreign direct investment in Central South Carolina totaled almost half of the announced capital investment last year. We are excited to hear of Husqvarna's expansion in Orangeburg County totaling $29 million dollars, thus proving why foreign owned companies succeed in Central South Carolina." –Central S.C. Alliance Chairman Mike Brenan
FIVE FAST FACTS
·         Husqvarna Consumer Outdoor Products is expanding its manufacturing operations in Orangeburg with the addition of a 513,000-square-foot Main Distribution Center.
·         The company is making a $29.8 million investment, which includes automation to transfer the finished products from the assembly lines to the new distribution center.
·         The investment also includes the purchase of an adjacent 134-acre site.
·         The facility is expected to be operational in December 2016, in preparation for the 2017 outdoor power season.
·         The Orangeburg manufacturing operations will now exceed 1.9 million square-feet with the Main Distribution Center addition.
About Husqvarna Group
Husqvarna Group is a world leading producer of outdoor power products including chainsaws, trimmers, robotic lawn mowers and garden tractors. The Group is also the European leader in garden watering products and a world leader in cutting equipment and diamond tools for the construction and stone industries. The Group's products and solutions are sold under brands including Husqvarna, Gardena, McCulloch, Poulan Pro, Weed Eater, Flymo, Zenoah and Diamant Boart via dealers and retailers to end-customers in more than 100 countries. Net sales in 2015 amounted to SEK 36 billion, and the Group had more than 14,000 employees in 40 countries.
About Central South Carolina Alliance
The Central SC Alliance (CSCA) is a full-service professional economic development organization, founded in 1994 as a 501(c)(3) not-for-profit, public/private partnership, engaged in the recruitment of capital investment and jobs to the Central Region of South Carolina. Since inception, CSCA and its partners and allies,have attracted $11.1 billion in capital investment and over 64,000 new jobs to the Central Region of South Carolina.
CSCA represents nine counties and the City of Columbia. (The nine county region includes, Calhoun, Clarendon, Fairfield, Kershaw, Lexington, McCormick,Newberry, Orangeburg and Richland.) To learn more about the Central SC Alliance please visit our website at www.centralsc.organd be sure to follow us on Twitter @Central_SCand like us on Facebook.