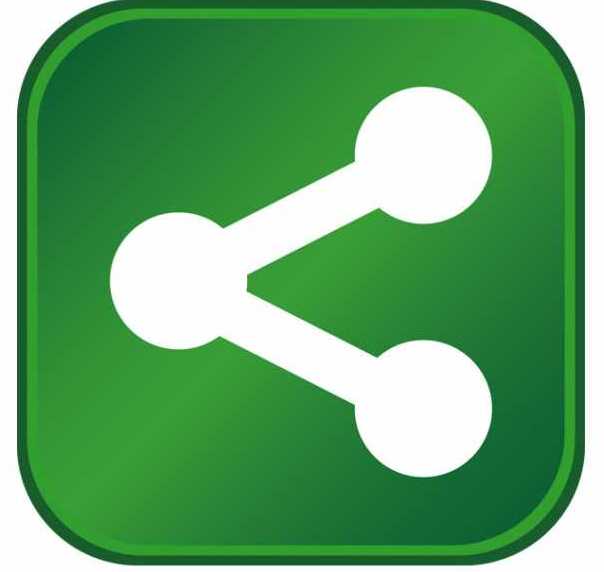 An unexpected increase in product demand has led the management team of Shoals Technologies Group of Gallatin, Tennessee, to reshuffle its expansion plans in middle Tennessee, the company announced.
Shoals, the world-wide leader in solar panel components, said that it has purchased a 100,000 square foot manufacturing facility in nearby Portland, Tennessee, so that it could meet customer demands by beginning production in a second United States plant immediately. The company's other domestic facility is in Muscle Shoals, Alabama, where product demand has caused employment to spike from 80 to 300 since the company announced its plans to move its corporate headquarters and expand by building another plant in Gallatin in May.
Company officials said that they will focus on moving into the Portland facility, located at 128 Distribution Parkway in the Westgate Business Park, before beginning the design of a corporate office that will be constructed on the 13 acres of property they purchased on Airport Road in Gallatin. They said that because their HQ, estimated at 20,000 square feet, will require only a fraction of the footprint the manufacturing facility would have needed, they will surround the building with a fully operational solar panel farm.
"We have definitely had to make a dramatic change in our plans, but it has been in large part due to reasons that validate our decision to locate here," Shoals Vice President, Business Development John Maros said. "We have been able to recruit the most desirable management and sales team we could have imagined by setting up in Gallatin. Our growing team has accelerated our sales and created an urgent need for an existing facility. In working with the economic development professionals in Gallatin and Portland we found the building we need to get our production up and running."
Portland Mayor Ken Wilber expressed excitement over the company's direction. "As Mayor and on behalf of Portland's citizens, Shoals Technologies is cordially welcome to Portland," he said. "We're excited about a manufacturing company of their caliber – clean and environmentally conscious – locating in our community."
The company said that it tried unsuccessfully to purchase an existing building in Gallatin, but various factors about potential properties made that undesirable. Officials then asked the Gallatin Economic Development Agency to assist in finding a suitable alternative close enough that the management team could commute from Gallatin until a permanent office building could be constructed.
"I'm not going to pretend that we don't want every aspect of this project in Gallatin," EDA Executive Director Clay Walker said. "The reality is that this company is one fast moving train and when we exhausted all possible existing buildings here, we shifted gears and I know that the company appreciates the cooperation of everyone involved in this project. In the end, everyone put aside ego and their own goals and helped a valuable company."
The Gallatin EDA worked with several area economic development organizations and the Nashville Area Chamber of Commerce to find the proper fit for the company. Walker said that keeping the manufacturing in Gallatin remained his number one goal throughout the process, but as various issues prevented that from happening, finding a spot in Sumner County became the secondary objective, although some buildings in Robertson and Davidson Counties were also considered.
Denise Geminden, Community Development Administrator for the City of Portland, said that the latest development with Shoals illustrates the pro-business environment found throughout Sumner County and the middle Tennessee region as well as the true spirit of cooperation with the county's economic development professionals.
"Shoals Technologies represents a cutting-edge product conducive to today's unique energy needs," Geminden said. "Our entire community offers sincere thanks to my colleague, Clay Walker, who has truly approached this project with teamwork in the purest form. Clay's quick call to action when the company expressed an immediate need for manufacturing space directed Shoals to consider available property in Portland."
The building in Portland appealed to Shoals Technologies Group for many reasons, including proximity to Interstate 65, the attributes of the building itself, and the overall business climate of the community.
"Portland is a great place and working with Clay and Denise put us at ease that we had, in football terms, called a good audible for our company at a critical time," Maros said. "Our main focus right now is keeping up with our workload by getting our production lines up and running. Then we will look at the particulars of our corporate offices and the solar farm. We still are committed to being a great asset to Gallatin, Portland, and the entire region."
Meanwhile, Gallatin and Portland officials continue to work together on this unique project that has already proven to be an asset to the area with just under a dozen management-level hires before operations have even begun.
"We certainly would have preferred the company have its entire operations in Gallatin today," Gallatin Mayor Jo Ann Graves said. "Sometimes logistic or facility issues prevent that from happening, even when a company wants to be in your community. In the end, Shoals will remain headquartered here and someday hopes to manufacture from our new industrial park. I have seen a wonderful power point presentation by the company and I am confident that they will support two facilities in Sumner County and we are proud that they have remained committed to calling Gallatin home."
Portland officials agreed, citing the team effort of the cities and economic development organizations to work together for the good of the company and region as a whole, particularly at a time when recruitment activity is down.
"This is especially good news during this time of economic slowdown and the result of cooperation efforts of both Gallatin and Portland's economic development teams," Mayor Wilber said. "We look forward to working with Shoals Technologies."
Shoals Technologies Group was founded in 1996 as an automotive parts manufacturing company. In 2004, as a result of a lagging automotive market, Shoals diversified into the emerging alternative energy field, manufacturing components used in the construction and installation of solar panels and other alternative energy products. The rapid growth of the alternative energy market and Shoals' reputation for quality manufacturing and an industry leader prompted the expansion into Sumner County.
Shoals Technologies Group had initially estimated employee numbers at its Tennessee plant to reach 300, but have since revised that number to 400.
Shoals officials say that they hope to be operational in the Portland facility by the end of December.