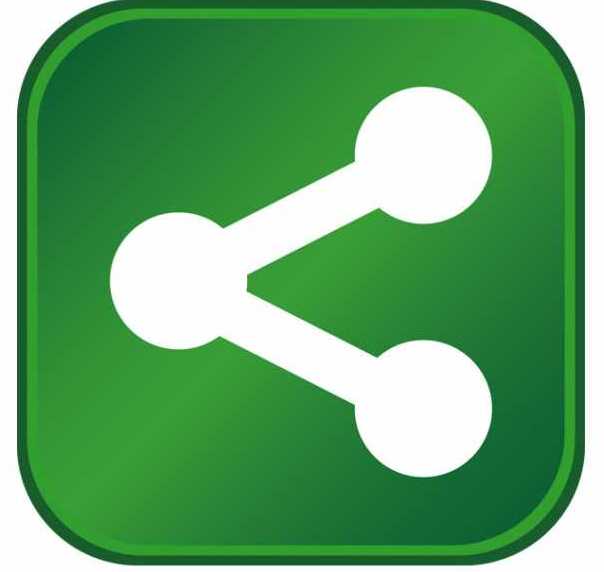 Nuco Steel Bar Technologies, a processor of raw steel materials into steel bars, announced plans to locate its operations in Valparaiso, Indiana, creating up to 50 new jobs by 2019.
The company, which was recently established by Michael Pitterich and Jim Sarwark, steel experts with a combined 50 years of industry experience, will invest $36.9 million to develop a greenfield site at the Airport Industrial Park in Valparaiso. With Valparaiso-based Chester Construction, which was founded in 1951, expected to begin construction by May, Nuco will build a 150,000-square-foot, state-of-the-art steel bar mill to process carbon, alloy and tool grades of steel into flat, round and square steel bars. The facility will include a continuous line of production, making it one of the world's most technologically advanced cold finish bar mills. As part of processing, the steel will go through cleaning, drawing, cutting, straightening, testing and bundling before being shipped to automotive, agricultural, off-road equipment, hydraulic and tool making customers.
"Indiana is a leader in the steel industry, accounting for 25 percent of the country's steel production," said Victor Smith, Indiana Secretary of Commerce. "Today, one in five Hoosiers work in manufacturing and 23,000 specifically work with steel. These industry leaders had a world of options to consider for their new operations, but our state's strong industry, skilled workforce and predictable business climate catapulted Indiana to the top of the list. We are happy to welcome Nuco to Indiana, a state that works for business."
Nuco plans to begin hiring operator technicians once construction of the facility is complete in the first half of 2017. Positions are expected to pay an average wage above the state average, with plans to give hiring priority to military veterans.
"We decided to locate this new mill in Indiana after a search of more than 30 sites," said Jim Sarwark, chief executive officer of Nuco. "The decision was reached based on the centralized location, the family values of the region, the assistance by the city and state and Chester Construction's proximity."
Nuco is the latest venture for Sarwark and Pitterich, who have each helped lead steel industry operations at companies across the country. Sarwark specializes in distribution, with experience leading Col-Fin Specialty Steel in Pennsylvania since 2014 and serving as the executive vice president of Nelsen Steel for 10 years. Pitterich owns Col-Fin Specialty Steel and Beaver Valley Heat Treat facilities in Pennsylvania, as well as Canada-based Union Drawn Steel, one of North America's leading manufacturers of cold finished large diameter bars and turned polished bars.
The Indiana Economic Development Corporation (IEDC) offered Nuco Steel Bar Technologies LLC up to $450,000 in conditional tax credits and up to $150,000 in training grants based on the company's job creation plans. These incentives are performance-based, meaning until Hoosiers are hired, the company is not eligible to claim incentives. The city of Valparaiso will consider additional incentives.
"I am very pleased to welcome Nuco Steel Technologies to our community," said Valparaiso Mayor Jon Costas. "Their selection of Valparaiso from other competing locations for a substantial investment demonstrates the desirability and value of Valparaiso for businesses. The success of this project is shared by many. Our Redevelopment Commission made the commitment to secure a shovel-ready site in a manufacturing business park; Chester, Inc., a well-established local commercial developer had the expertise to meet the specific needs of Nuco Steel for their new facility; and, our Economic Development team, working with the IEDC, had the ability to negotiate a reasonable incentive package that benefits all. When people work together great things happen."      
Indiana continues to lead the U.S. in steel production, with 23.2 million tons of steel processed in the Hoosier state just last year, which is a quarter of all steel produced in the nation. With 23,000 Hoosiers working in the steel industry, Indiana is a national leader in manufacturing and also boasts the highest concentration of manufacturing jobs in the nation.
About Nuco Steel Bar Technologies
Nuco Steel Bar Technologies will be the most advanced cold draw bar mill in North America. Scheduled to be in full production by the second quarter of 2017, it will be capable of drawing rounds up to five inches, flats up to two inches by 12 inches, and squares up to four and one half inches. The draw bench, manufactured by Danieli, will be operated by operator technicians using the most modern technology and automation available in the steel industry today.
About IEDC
The Indiana Economic Development Corporation leads the state of Indiana's economic development efforts, focusing on helping companies grow in and locate to the state. Governed by a 12-member board chaired by Governor Mike Pence, the IEDC manages many initiatives, including performance-based tax credits, workforce training grants, public infrastructure assistance and talent attraction and retention efforts. For more information about the IEDC, visit www.iedc.in.gov.