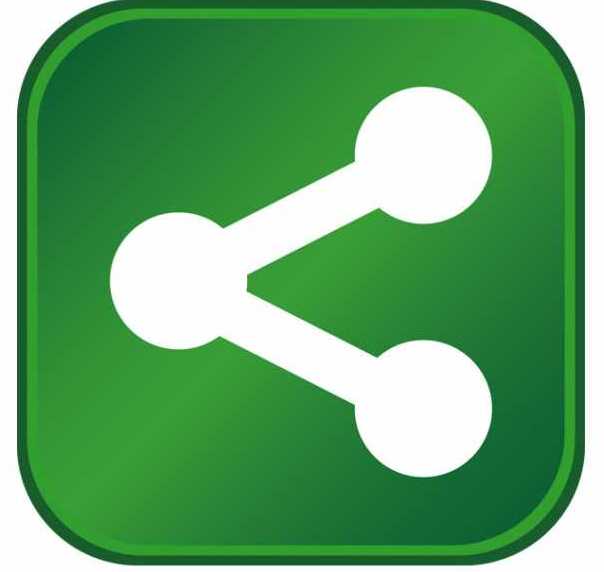 Tennessee Gov. Bill Haslam and Economic and Community Development Commissioner Randy Boyd along with Advanced Munitions International (AMI) announced the company will build a global headquarters and state-of-the-art munitions manufacturing facility in Alcoa's Partnership Park.
AMI, a global leader in high-end ammunition manufacturing, will invest $553 million in a new campus for its manufacturing, distribution and R&D operations and create 605 new jobs.
"I want to thank AMI for their substantial investment in Tennessee and for the more than 600 jobs they will create in Blount County," Haslam said. "This is an industry leader creating jobs that require a highly skilled workforce as we continue toward our goal of becoming the No. 1 location in the Southeast for high-quality jobs."
AMI is known in the firearms industry for its HPR Ammunition brand, a specially formulated ammunition that employs proprietary technology. The company supplies ammunition to the military, law enforcement and civilian markets. Their Alcoa plant will hire primarily chemists and engineers with backgrounds in metallurgy, engineering, physics and energetics technology.
The company expects to break ground on the 235-acre site this spring and to open in the fourth quarter of 2018. Company executives cited the proximity and resources of the Oak Ridge National Laboratory as a deciding factor in choosing to locate in Tennessee.
"The East Tennessee region has terrific resources for companies that need access to institutions with R&D to commercialize and employees with high-tech skills," Boyd said. "Tennessee has a long history of manufacturing excellence that fits perfectly with AMI's needs. I want to thank AMI for choosing Tennessee and for the jobs they will create."
"When we looked nationally for a site to build this facility, Tennessee stood out as a place with leaders that understand and support strong business growth," said Jim Antich, AMI founder and executive chairman. "Having a resource like ORNL nearby also attracted us to Tennessee and Blount County. We are looking forward to a long relationship with Tennessee and to working with our new neighbors."
State and local leaders in Blount County praised AMI's decision to locate in Alcoa, echoing expectations of a long-term working relationship.
"Attracting and retaining good jobs and quality investments in our region is a fundamental part of TVA's mission," said Bill Johnson, president and CEO of the Tennessee Valley Authority.  "We appreciate the opportunity to partner with Alcoa Electric Department and the many other organizations involved in helping Advanced Munitions invest in the Tennessee Valley."
"AMI officials visited the lab during the recruitment process, and we are excited that they have chosen to call East Tennessee home," said Jeff Smith, deputy director for operations at ORNL. "ORNL has resources to offer any company dealing in advanced materials, and we are looking forward to a long partnership with AMI as well as calling them neighbors."
"This is a great opportunity for Blount County and AMI to begin a mutual partnership," said Blount County Mayor Ed Mitchell. "The executives of AMI are very community-minded and have been great to work with. With the new jobs and investments they are putting into our county this is a win for all of our citizens. I look forward to a great relationship for many years with AMI."
"Once again, the collaborative efforts of the Blount Partnership, the state of Tennessee, the city of Alcoa and many others have produced a win - win environment for our regional community," added Alcoa City Mayor Don Mull. "This announcement speaks volumes in support of our efforts at local cooperative processes.  We welcome with open arms the AMI corporate family into our community and look forward to forging long lasting, mutually productive relationships."
Other community leaders praised the quality of the company and the progress of Blount County's approach to economic development.
"This is a great opportunity for AMI to build a state-of-the-art facility that will accommodate several hundred employees," said Maryville City Mayor Tom Taylor. "I have been extremely impressed with AMI's vision and leadership and know that it will be a huge part of this community for years to come."
"We welcome AMI to Blount County and celebrate the fact that this announcement brings our jobs and capital investment total this year to 1720 and $982 million, respectively," added Blount Count Industrial Development Board Chair Fred Lawson. "But going back five years, Blount County has seen nearly 4000 jobs and over $1.4 billion of capital investment come into this community, making it one of the most successful areas of development in the country."
Alcoa and Blount County are represented in the Tennessee General Assembly by Sen. Doug Overbey (R - Maryville), Rep. Bob Ramsey (R - Maryville) and Rep. Art Swann (R - Maryville).
About AMI
AMI Ammunition is the industry's leading innovator in center-fire ammunition for military, law enforcement and civilian use. The company makes hand-load performance ammunition at competitive prices, using the highest standards for performance and safety. AMI is a U.S. company that embraces its American heritage that uses only the finest U.S. made components.
About the Tennessee Department of Economic and Community Development
The Tennessee Department of Economic and Community Development's mission is to develop strategies which help make Tennessee the No. 1 location in the Southeast for high quality jobs. The department seeks to attract new corporate investment in Tennessee and works with Tennessee companies to facilitate expansion and economic growth. Find us on the web: tnecd.com. Follow us on Twitter: @tnecd.  Like us on Facebook: facebook.com/tnecd.