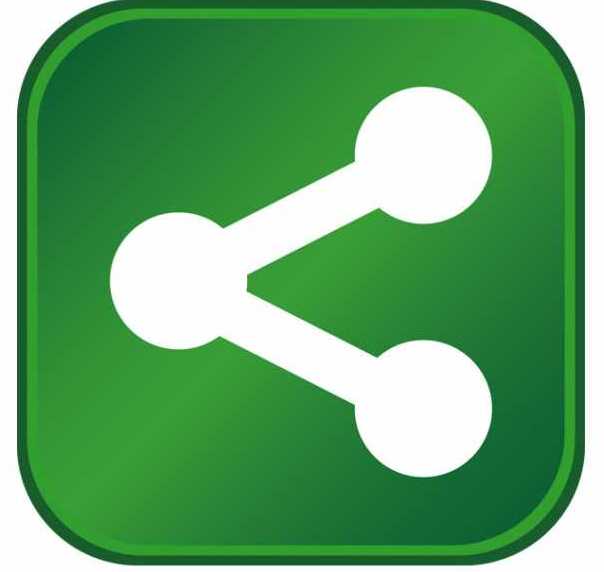 Modine Manufacturing, Inc., based in Racine, Wisconsin, announced it is expanding its manufacturing operations in Lawrenceburg, Tennessee. The manufacturing operation will create approximately 200 new jobs within the next three years, assuming current economic market conditions remain the same. Modine's announcement represents the largest existing industry job creation project in Lawrence County in a decade.
Modine will expand into the North Murray building owned by Gobble Properties, also the owners of Southeast Carriers. The North Murray building has previously been used for warehousing with a portion of it being made into a manufacturing facility for this project. As with all job creation projects, the Modine expansion will consist of a ramp-up stage in which major construction will be done to the North Murray building. Modine will equip the building over stages and intends to hire the 200 additional employees over a 3-year ramp up. It is important to note, jobs will be added in stages as the project progresses. Modine has leased 210,000 sq. ft. in the North Murray building.
Over the next few weeks, Modine will begin moving a brazing furnace and associated production equipment into their new facility. The furnace will be used in the manufacture of GOHAR (Global Off-Highway Aluminum Radiators), primarily for North American customers. CAB-Controlled Atmospheric Brazing, which uses an inert nitrogen-based atmosphere, is the preferred process for the manufacture of certain aluminum heat exchangers. At present, the Lawrenceburg plant makes charge air coolers, engine fuel coolers, and front-end cooling modules for the commercial vehicle market. Opened in 1979, the plant currently employs approximately 180 people.
"We are excited about the relocation and the opportunities it represents for our employees and the community," said Greg Mansfield, Lawrenceburg plant manager. "Adding the CAB furnace will give us a broader skill set and provide more capabilities here to serve off-highway customers. As part of a heavy-duty vehicle program build-out currently underway, the new process will allow us to move a number of employees to the leased facility where they will be trained in the new manufacturing processes and technologies. This will also better enable our plant to function as a center of excellence for our expanded customer base."
"On behalf of the private sector, I am pleased about today's announcement," said Mike Watson, Chairman, Lawrence County Chamber of Commerce. "In economic times such as these, the announcement of 200 new jobs from one of our own existing companies is wonderful news. I wish Modine all the best with this expansion and am truly excited for our community."
"Modine's expansion project is a great example of what can be accomplished when there is collaboration and cooperation among those on the state and local levels," said Matt Kisber, Commissioner of the Tennessee Department of Economic and Community Development. "I congratulate the company's leadership on this exciting new chapter in the Lawrenceburg community and appreciate the continued investment in our state and its citizens. We've worked hard to create a business-friendly climate in Tennessee, and announcements like these show our efforts are indeed yielding positive results."
"It is encouraging during these difficult economic times to announce the creation of jobs for Lawrence County citizens," said Paul Rosson, Lawrence County Executive. "Teamwork once again has produced positive results for our county. We are proud to see a longtime corporate partner such as Modine growing its presence in Lawrence County, and we look forward to what the future holds here for this fine company."
Team members involved with the recruiting of the Modine expansion includes: Tennessee Department of Economic and Community Development, Tennessee Valley Authority, Lawrenceburg Utility Systems, Lawrence County Government, City of Lawrenceburg, Lawrence County Chamber of Commerce, Tennessee Career Center, and Gobble Properties (Southeast Carriers).
"We are so proud Modine has chosen to expand their Lawrenceburg operations," said Keith Durham, Lawrenceburg Mayor. "We are focused on working together to do everything in our power to make Lawrenceburg a fantastic place for manufacturing operations. A significant part of our efforts center around working with our existing companies not only to help them sustain their operations in Lawrenceburg, but also to help them grow. We are proud of Modine's decision and commit to work together to help them with their future endeavors in our community."
"It is an honor to have been a part of the project which led to Modine's expansion in our community," said Vic Pusser, General Manager, Lawrenceburg Utility Systems. "We are committed to the work involved in helping both our residential and commercial customer base. This announcement signals good news for both Modine and the residents of our county who will reap the rewards of these jobs. We recognize how important jobs are for our community's future and are thankful to have been a part of Modine's expansion."
Modine's decision to invest in Lawrenceburg supports the company's Four-Point strategic business plan which calls for realignment of its global manufacturing footprint to achieve greater efficiencies and economies of scale. In the last three years, this strategy has included plant closures in North America, Europe and Asia, expansion into lower-cost countries and shifting of production resources to other Modine facilities. The plan also comprises overhead cost reduction, greater capital allocation discipline, and continued product portfolio evaluation.
"We are overjoyed with today's announcement by Modine Manufacturing," said Chad Chancellor, CEO, Lawrence County Chamber of Commerce. "First of all, Modine's local management team is to be commended. Without their dedication to make their current facility such a success, today's announcement would not have taken place. Secondly, the State of Tennessee, Lawrence County Government, TVA, and City of Lawrenceburg officials worked in complete unison to solve each issue which needed solving in allowing Modine to make such a choice. Also, the Lawrenceburg Utility Systems left no stone unturned in making this announcement become a reality. Finally, Joe and Paul Gobble, along with their entire team at Southeast Carriers and Gobble Properties, are to be commended for their dedication to the project as the owners of the building in which the expansion will locate. One can only imagine the effort it takes to turn an outdated warehouse into a state-of-the-art manufacturing facility. Countless hours and discussions were spent amongst this group regarding a variety of issues, and they all stepped to the plate and hit homeruns! Today's announcement should be seen as an indication of our willingness to work just as hard to secure new jobs from our existing industry as we do in our efforts to recruit new industry. 80% of new job growth historically comes from companies already in a community, how proud we are to have been a part of creating these new jobs."
Production in the facility will begin late summer. An announcement regarding how applications will be received will be made within the next few weeks. A ribbon cutting at the new facility will be performed in April with the date to be announced at a later time.