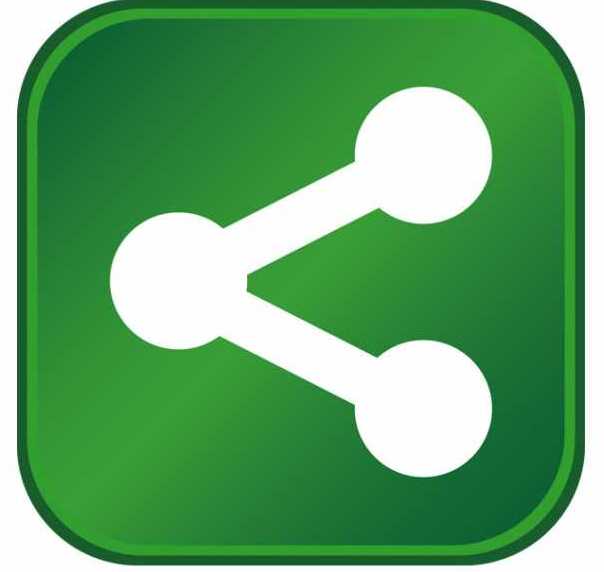 The Governor's Office of Economic Development (GOED) is proud to announce Clarus Corporation, parent company of Black Diamond Equipment, will expand in Utah, adding up to 147 high-paying jobs, $8.9 million in new state revenue and $40 million in capital investment. 
"Clarus Corporation is a bedrock partner and an anchor of Utah's outdoor industry. We couldn't be more pleased with their decision to expand in the state of Utah," said Val Hale, executive director of GOED. "We look forward to future partnership opportunities with Clarus Corporation as we help advance the state's outdoor recreation economy." 
With a heritage dating back to 1957, Black Diamond Equipment relocated to Utah in 1991. This move allowed its employees to be closer to the activities that create its passion: climbing, skiing, and various mountain and canyon pursuits.  Clarus Corporation and Black Diamond Equipment merged in May 2010, where a previous incentive agreement with GOED assisted the company in moving its headquarters to Utah. This is just one indication of long-term collaboration between Clarus Corporation, Black Diamond Equipment and the state to grow Utah's outdoor industry. 
Clarus Corporation also owns Austrian-based PIEPS, an innovator and technology leader in beacon technology and avalanche safety equipment. Clarus also recently acquired Missouri-based Sierra Bullets, an iconic American manufacturer of high performance bullets. Overall, Clarus boasts an increasing portfolio of outdoor equipment and lifestyle products for climbing, mountaineering, backpacking, skiing, and sporting activities. The company has more than 100 patents worldwide for its renowned products.
"Salt Lake City has been home to Black Diamond Equipment, and now Clarus, for over 25 years," said John Walbrecht, president of Clarus. "We are excited about the future of the outdoor industry in Utah, and expect to play an important role in its growth for years to come."
Clarus Corporation will create up to 147 jobs over the next eight years. The total wages in aggregate are required to exceed 110 percent of the Salt Lake County average wage. The projected new state wages over the life of the agreement are expected to be approximately $91,067,138. Projected new state tax revenues, as a result of corporate, payroll and sales taxes, are estimated to be $8,936,826 over eight years. 
"When Black Diamond Equipment moved to Utah in the 1990's it was a monumental event for the state's outdoor products industry," said Theresa Foxley, president and CEO of the Economic Development Corporation of Utah. "Today, as they, and its parent Clarus Corporation, announce their most recent Utah expansion, we look forward to our continued partnership as we support and grow Utah's outdoor products industry."
Clarus Corporation may earn up to 20 percent of the new state taxes they will pay over the eight-year life of the agreement in the form of a post-performance Economic Development Tax Increment Finance (EDTIF) tax credit rebate. As part of the contract with Clarus Corporation, the GOED Board of Directors has approved a post-performance tax credit rebate not to exceed $1.8 million. Each year as Clarus Corporation meets the criteria in its contract with the state, it will earn a portion of the total tax credit rebate. 
About the Utah Governor's Office of Economic Development (GOED) 
(www.business.utah.gov)
The Governor's Office of Economic Development (GOED) charter is based on Gov. Gary R. Herbert's commitment to statewide economic development. The state's economic vision is that Utah will lead the nation as the best performing economy and be recognized as a premier global business environment and tourist destination. GOED provides extensive resources and support for business creation, growth and recruitment statewide, as well as programs to increase tourism and film production for the benefit of Utah residents. All administered programs are based upon strategic industry clusters to develop a diverse, sustainable economy. GOED accomplishes its mission through unprecedented partnerships. For more information please contact: Aimee Edwards, (801) 538-8811 or edwards@utah.gov.
About Black Diamond Equipment
Black Diamond Equipment, Ltd. is a global leader in creating innovative outdoor engineered equipment and apparel for climbing, mountaineering, backpacking, skiing and a wide range of other year-round outdoor activities. Black Diamond Equipment, and its sister brand PIEPS™, are synonymous with performance, innovation, durability and safety in the outdoor consumer community. Headquartered in Salt Lake City at the base of the Wasatch Mountains, our products are designed and exhaustively tested by an engaged team of discerning entrepreneurs and engineers. The Black Diamond Equipment culture of precision and excellence enhance the authenticity of our brands, inspire product innovation and strengthen customer loyalty. Black Diamond Equipment's products are sold in approximately 50 countries around the world. 
About Clarus Corporation 
Clarus Corporation (NASDAQ: CLAR) is focused on the outdoor and consumer industries, seeking opportunities to acquire and grow businesses that can generate attractive stockholder returns. The Company has substantial net operating tax loss carry forwards which it is seeking to redeploy to maximize stockholder value. Clarus' primary business is as a leading developer, manufacturer and distributor of outdoor equipment and lifestyle products focused on the climb, ski, mountain, and sport categories. The Company's products are principally sold under the Black Diamond®, Sierra® and PIEPS® brand names through specialty and online retailers, distributors and original equipment manufacturers throughout the U.S. and internationally. For additional information, please visit www.claruscorp.com or the brand websites at www.blackdiamondequipment.com, www.sierrabullets.com or www.pieps.com.