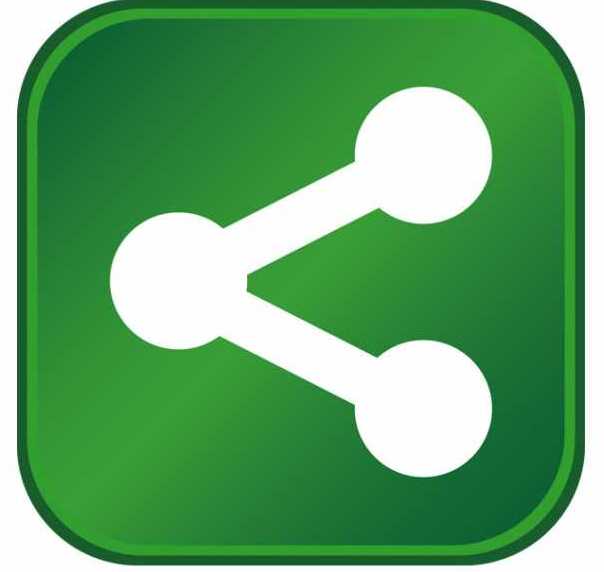 The Governor's Office of Economic Development (GOED) Board reviewed and approved four companies' business growth incentives expected to bring 1,133 new jobs and more than $160 million of capital investment to the State over the coming years. Each company plans to pay wages in excess of 125 percent of the county average wage in which it eventually locates.
"Once again, we have world class companies expanding and creating stable, high-paying jobs in Utah," said Governor Gary R. Herbert. "Companies need stability and a business-friendly environment in order to thrive and grow. Utah's deliberate efforts to provide both are clearly bearing fruit, as these expansion announcements show."

The successful effort to secure the growth of the companies announcing expansion in Utah was brought about through the close collaboration of GOED, The Economic Development Corporation of Utah (EDCU) and local community leaders. Spencer Eccles, GOED executive director noted, "Collaboration and cooperation is a part of our 'secret sauce.' Each of these companies is a leader in its industry, and Utah is stronger today because each one has made the commitment to grow its workforce well into the future."
Jeff Edwards, president and CEO of EDCUtah thanked each company for their decision to expand in Utah. "Schiff Nutrition continues to contribute to the strong food manufacturing and distribution business in Utah. Xactware is a great example of a software company achieving significant success in our IT/software industry. FLSmidth plays a key role in the global mineral processing sector with many activities in the State. And, the expansion of Peterbilt is good news for the strength of Utah's nationally recognized trucking and logistics sector. Who could ask for more signs of a vibrant Utah economy?"
Descriptions of the companies follow:
Peterbilt of Utah
Peterbilt of Utah sells Peterbilt trucks, parts, and services from its dealership locations in Utah, Idaho, Colorado, and Nevada. The Peterbilt brand has reigned as America's premium quality truck manufacturer since the company's founding in 1939. During the past several years, Peterbilt has introduced more new products and services than at any time in its history. Peterbilt of Utah will be adding 50 new full time employees over the next five years and each position will include full benefits. The company will be paying out $43.6 million in wages during that time.
In order to support its expansion Peterbilt of Utah will invest $12 million in capital improvements and will pay $2.5 million in new state tax revenue. The agreement with GOED as approved will offer the company a post-performance tax credit of $518,138 based on the company payment of its corporate income, payroll and sales taxes paid over the five year period of the agreement.
"After 35 years on 3rd West, the Jackson Peterbilt Group of Companies is excited to move its headquarters to 2100 South in Salt Lake City in 2013. The new flagship store will double the size of our current facility and office all support staff for our 10 other dealerships in Utah, Idaho, Nevada and Colorado. We express our sincere thanks to the State and city leaders that have the vision and forethought to encourage this type of growth. Their support has been pivotal in our decision to expand."

Schiff Nutrition
Schiff Nutrition International, Inc. (NYSE: WNI) is a leading nutritional supplement company offering over 400 different product formulations of vitamins, nutritional supplements and nutrition bars in the United States and abroad. Schiff's portfolio of well-known brands includes Schiff Move Free®, Schiff® Vitamins, Schiff MegaRed®, Schiff Mega-D3®, Tiger's Milk®, Schiff Sustenex®, Schiff Digestive Advantage®, Airborne® and many other products.
Focused on quality for over 75 years, Schiff's headquarters and award-winning manufacturing and distribution facility are based in Salt Lake City, Utah. Schiff expects to invest approximately $1.5 million in growth capital in Salt Lake City over the next several years.
During its six-year agreement with the State, Schiff will receive a $308,186 blended EDTIF post-performance tax credit for adding up to 100 new employees with full benefits. These new positions would add approximately $17.6 million in new state wages. Additionally, Schiff will receive post-performance training funds of up to $300,000 in a joint agreement with the Department of Workforce Services and GOED to extend additional job training for up to 300 of its current employees. During this same period, Schiff expects to pay approximately $17.5 million in new State tax revenue.
"Schiff has a long-standing reputation for providing quality products, services and support, much of which is due to our strong and dedicated workforce," stated Tarang Amin, president and chief executive officer. "We are excited about the opportunities ahead of us as we build premium brands and lead innovation in the nutritional supplements industry. We look forward to working with GOED to continue Schiff's tradition of success in Salt Lake City and contributing to the region's overall growth."
FLSmidth Salt Lake City, Inc. (pronounced F. L. Smit)
FLSmidth is a market leading supplier of equipment and services to the global minerals and cement industries. FLSmidth supplies everything from single machines to complete minerals and cement plants including associated services.
FLSmidth is a global company with a presence in 50 countries on six continents. This includes five key technology centers including the minerals processing technology center, located in Midvale. The company is focused on six market segments: Copper, Gold, Coal, Iron Ore, Fertilizer Minerals and Cement.
The major new facility in Midvale will bring approximately 125 new full time jobs, with full benefits to the area over a 10-year period. To accommodate the growth, the company will make an investment in new facilities.
As a part of this expansion the company will enter into a contract with GOED for an Economic Development Tax Increment Financing (EDTIF) agreement in which the company can earn up to $2,933,645 in post-performance tax credits during the 10 year period.
Mayor JoAnn B. Seghini, Midvale City, is excited to work with the company on the expansion. "FL Smidth, a Danish Company, with service in 50 countries worldwide has combined offices and research facilities in Midvale City at Bingham Junction. They bring a global presence to Utah and provide numerous excellent jobs. We welcome this new expansion."
"This growth incentive program supports our global minerals processing headquarters expansion, which will continue to build the mining and minerals processing industry in Utah," said Peter Flanagan, FLSmidth executive vice president. "As part of our expansion, we will offer new specialized engineering and technical professional positions. Our engineers develop, plan, design, install and service equipment for our mining customers around the world. We appreciate the opportunity to partner with the State of Utah on this important endeavor."
Xactware Solutions Incorporated
Xactware Solutions provides software and services for professionals involved in estimating all phases of building and repair. Insurance companies use Xactware products to estimate the replacement cost of insured buildings, to immediately send assignments to professionals when a building needs repair, to estimate the cost of repairs, to analyze performance and improve customer service.
Contractors, specialty service providers and other professionals use Xactware products to estimate, document, communicate, analyze and manage rebuilding work.
Xactware's insurance company customers write 80 percent of all claims in the United States. Customers include 19 of the top 25 U.S. property insurance companies, including nine of the top 10. In Canada, eight of the top-10 insurance companies are Xactware customers. Over 80 percent of insurance repair contractors and specialty service providers use Xactware products.
Each day, more than 14,000 insurance claims files flow through Xactware's Utah-based servers.
"Xactware has experienced phenomenal growth by tapping into Utah's hard-working and intelligent high-tech workforce," said Jim Loveland, Xactware's president and CEO. "We're pleased to be able to continue our growth and build on the strength of our Utah roots."
Xactware plans on a major expansion of its headquarters and operations in Utah. The company and GOED announced plans for 859 new full-time positions with full benefits to be created over a 20-year agreement.
The company will make a $130 million capital investment in a new facility and infrastructure to house its Utah employees. Over the life of the agreement the company will pay over $756 million in new State wages and $129 million in new Utah tax revenue. As the company completes this expansion, over the years, it will qualify for a maximum post-performance EDTIF tax credit of up to $32,262,990 over the life of the agreement.
Xactware is a Verisk Analytics company (Nasdaq:VRSK) currently headquartered in Orem, Utah.