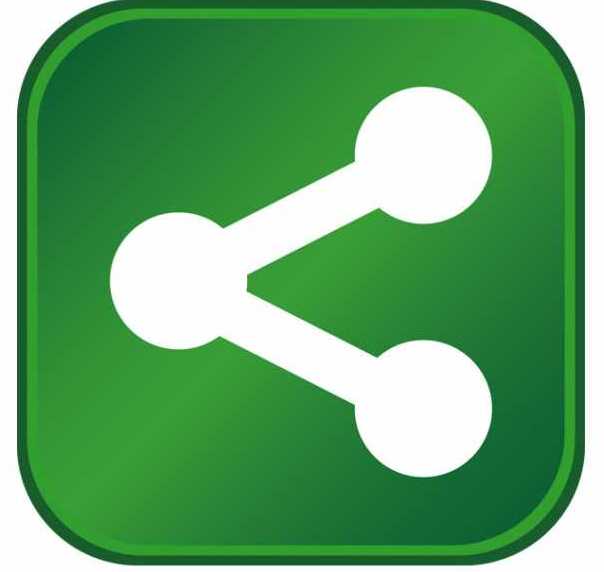 Direct-selling giant Amway executives met with elected officials, and area business and community leaders, to break ground on a $38 million botanical concentrate manufacturing plant in Quincy, Washington.
Built on 12 acres Amway purchased in the Port of Quincy, the 48,000-square-foot facility is projected to create 30 jobs when operations begin in 2014. It will process botanicals from the company's nearby Trout Lake Farm operations, the largest certified organic herb farm in North America.
Processed botanicals such as blueberry, Echinacea purpurea, Echinacea angustifolia, oregano, peppermint and nettle, will be supplied to Amway global manufacturing operations. These plant concentrates will be used in some of the company's top products, including NUTRILITE® DOUBLE X® Vitamin/Mineral/Phytonutrient, NUTRILITE Daily Multivitamin Multimineral and NUTRILITE Concentrated Fruits and Vegetables tablets.
The Quincy facility is part of a $185 million U.S. manufacturing expansion Amway announced earlier this year to meet growing global demand for its top-selling NUTRILITE brand of vitamin, mineral and dietary supplements. Nutrition product sales in 2011 accounted for 45 percent, or $4.7 billion, of Amway sales. Alticor, parent company to Amway, reported 2011 sales of $10.9 billion.
"We appreciate the spirit of partnership that has been extended to us by local business and economic development leaders, elected officials as well as the Quincy community," said George Calvert, Amway vice president of research and development, and supply chain, who spoke at the ground-breaking ceremony. "This occasion marks a significant milestone for our company as this project launch is another step toward ensuring that we meet the growing demand for our flagship brand of NUTRILITE products all around the world."
Sam Rehnborg, Ph.D., whose father, Carl Rehnborg, founded the nutrition company that became known as Nutrilite, also participated in the event. "Over the last seven decades, Nutrilite has grown from a Quonset hut in southern California to best-in-class agribusiness and manufacturing operations around the world," he said. "The new site in Quincy is the next chapter in our rich history, and we are honored by the warm welcome we have received here."
"We are excited about Amway-Nutrilite beginning construction of its new state-of-the-art botanical processing and plant extraction facility at the Port of Quincy, as this is the first facility of its type in our region that will be doing this sort of complex value-added agricultural processing and manufacturing, while also using many of our local crops," stated Curt Morris, chair/president, Port of Quincy. "More importantly, this new Nutrilite facility will create jobs and help to further diversify the economy of Quincy and Central Washington."
Amway also is working on three other manufacturing projects as part of a U.S. manufacturing expansion:
• A new $81 million nutrition soft gels and tablet manufacturing operation at the company's Spaulding Avenue site in Ada, Michigan, is expected to create up to 200 jobs over a three-year period.
• A $24 million nutrition powder products plant unveiled in 2012 at the company's World Headquarters is expected to create 50 new jobs in Ada, Michigan.
• A $42 million project in Buena Park, California, includes a new granulation facility to support tablet manufacturing; new research and development facilities and pilot laboratories; and a two-story professional office building.
The Amway facility in Quincy will replace the current extraction and concentration operation in Lakeview, California.
About NUTRILITE®
NUTRILITE® is the world's No. 1 selling vitamins and dietary supplements brand* offered exclusively from Amway. The NUTRILITE brand is the only global vitamin and mineral brand to grow, harvest, and process plants on its own certified organic farms.* Farms are located in Washington, Mexico and Brazil. (www.nutrilite.com).
 * Source: Euromonitor International Limited; www.euromonitor.com/amway-claims.
About Amway
Amway (www.amway.com) is one of the world's largest direct selling businesses. Alticor Inc., parent company of Amway, reported global sales of $10.9 billion in 2011. Founded in 1959 by entrepreneurs Rich DeVos and Jay Van Andel, and based in Ada, Michigan, USA, Amway offers consumer products and business opportunities through a network of more than three million distributors in more than 100 countries and territories worldwide. The top-selling brands for Amway are NUTRILITE® vitamin, mineral and dietary supplements, ARTISTRY® skincare and colour cosmetics, and eSpring® water treatment systems. The company provides product development, manufacturing and logistics services through its Access Business Group and Alticor Corporate Enterprises divisions. For company news, visit www.globalnews.amway.com.