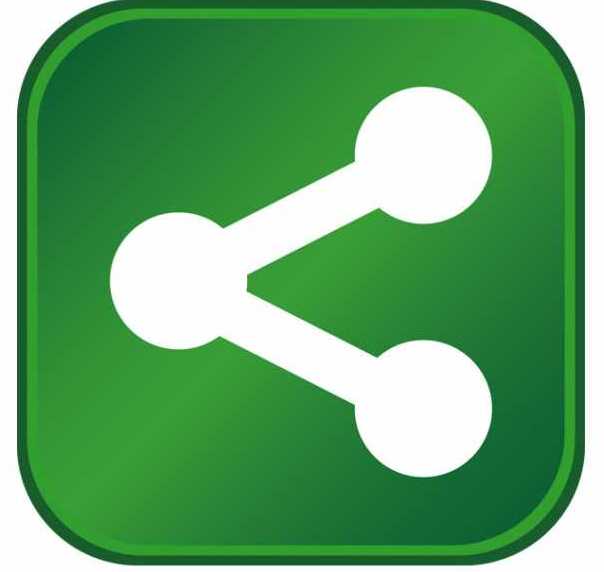 Emerson announced the launch of an additional $63 million in strategic investments for InSinkErator's Southeast Wisconsin operations, including nearly $34 million for a new headquarters and lab facility to be built in Mount Pleasant, along with $29 million in planned improvements at InSinkErator's manufacturing facility in Racine.
Emerson and its InSinkErator business hosted an unveiling at the current Racine facility to reveal the final design plans for the new headquarters building. U.S. House Speaker Paul Ryan, the area's congressman, was an honored guest.
"Our new modern headquarters and state-of-the-art lab space will facilitate continued InSinkErator innovation and growth, enabling us to showcase the leading technologies that we're developing here in Wisconsin," said Chad Severson, InSinkErator's president. "With the expansion to Mount Pleasant, we can optimize the layout of the Racine facility for improved product flow and additional capacity."
The latest expansion is part of nearly $150 million in investments that Emerson is making in Southeast Wisconsin over the 2015-2019 timeframe. That $150 million investment also includes: $24.9 million to build the Kenosha facility, which opened in 2015, and $60 million in sustaining investment funding for various other needs. InSinkErator employs 1,200 people in Southeast Wisconsin, generating $103 million in wages and benefits in 2016.
"Manufacturers like InSinkErator are the backbone of our economy," said U.S. House Speaker Paul Ryan (R-WI). "I truly believe there is no better place to do business in America than the Badger State. I look forward to continuing to work to simplify the tax code and streamline the regulatory process so more businesses of all sizes in Southeast Wisconsin can thrive and grow."
Emerson has closed on the purchase of 11.5 acres at the southwest corner of Highway 20 and Industrial Drive in Mount Pleasant and has received local approvals to build on the site. Construction of the new headquarters and lab building, which has been designed to qualify for Leadership in Energy and Environmental Design (LEED) certification, is scheduled to begin next month. The new 85,000-square-foot, two-story building will house 175 engineers and professional staff located at InSinkErator's current headquarters at 4700 21st Street in Racine.
Building of the new InSinkErator facility in Mount Pleasant is receiving financial incentives from the Racine County Board of Supervisors, which approved Emerson's $4.65 million loan request, and the Village of Mount Pleasant Board of Trustees, which okayed $600,000 in tax increment financing assistance.
Severson cited several advantages the new InSinkErator headquarters facility will have as he revealed the final project renderings at today's event, including:
·         A modern, state-of-the-art collaborative work environment that will help attract and retain employees.
·         Convenient location near Interstate 94 in the Chicago-Milwaukee corridor and easy access to InSinkErator's existing facilities in Racine, Kenosha and Sturtevant.
·         Enhanced research capabilities that will allow InSinkErator to continue to be the industry stewards in creating innovative technologies designed to help its customers divert food waste away from landfills and achieve other sustainability goals.
In addition, Emerson is investing $29 million over the next two years to reconfigure the Racine manufacturing site to optimize workflow and make room for future growth. The upgrades will help InSinkErator to stay ahead of increased customer demand for its industry-leading food waste disposers for home and commercial use.
"Southeast Wisconsin continues to be an important area of operations for Emerson's InSinkErator business, and by 2019 our company will have made nearly $150 million in capital investments in this area in support of InSinkErator over five years," explained Bob Sharp, executive president, Emerson Commercial & Residential Solutions. "InSinkErator is a dynamic part of our Commercial & Residential Solutions business having invented the food waste disposer in 1927, and we're committed to positioning InSinkErator for continued growth and success."
Emerson expects to have its new InSinkErator headquarters opened in July 2018 and reconfiguration of the Racine plant completed by the fall of 2019. The new headquarters facility was designed by Fox Architects of St. Louis. The general contractor is Riley Construction of Kenosha, Wis.
About InSinkErator
Headquartered in Racine, Wis., InSinkErator, a business of Emerson (NYSE: EMR), is the world's largest manufacturer of food waste disposers and instant hot water dispensers for home and commercial use. For more information about InSinkErator products, call 1-800-558-5700 or visit the company's website at www.insinkerator.com.
About Emerson
Emerson (NYSE: EMR), headquartered in St. Louis, Missouri (USA), is a global technology and engineering company providing innovative solutions for customers in industrial, commercial, and residential markets. Our Emerson Automation Solutions business helps process, hybrid, and discrete manufacturers maximize production, protect personnel and the environment while optimizing their energy and operating costs. Our Emerson Commercial and Residential Solutions business helps ensure human comfort and health, protect food quality and safety, advance energy efficiency, and create sustainable infrastructure. For more information visit Emerson.com.