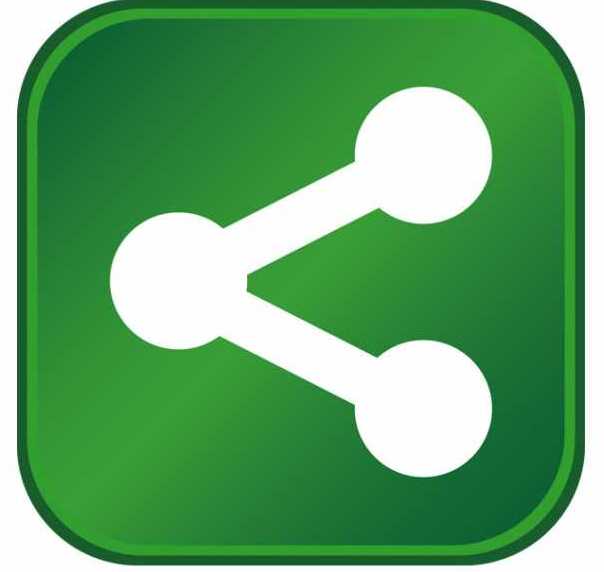 The pioneer spirit lives in Tooele County, Utah. You can see for yourself if you take just a moment to view a collection of remarkable online displays. These displays, at www.tooeleeconomicdevelopment.com , are interactive tours. One shows a compact industrial settlement, the historic Benson Grist Mill, which dates back to 1854. Another virtual tour gives a sweeping view of Tooele County as it is today, a group of communities spreading across a broad valley.
Each of these tours presents a rotating 360-degree panorama. In the case of the Grist Mill, the tour highlights the building blocks of an emerging frontier settlement. These include the blacksmith's forge, a tannery, a general store, and (of course) the mill. The Tooele County tour, however, widens our perspective.
From frontier settlement, we shift our view to modern economic development. Here the building blocks include municipalities, transportation links, recreation centers, and large properties zoned for industrial development. Other building blocks are less visible, but no less important. These include educational institutions, workforce development resources, and incentive policies for targeted industries. In Tooele County, targeted industries include aerospace and automotive companies.
No matter how small or large its scale, development may reveal its commitment to patient growth and the support of diverse enterprises. Traces of the small-scale efforts still visible at the Benson Grist Mill show a determination that still animates Tooele County's development. Tooele County currently offers a variety of large industrial properties, including those available at the Utah Industrial Depot. This site was once occupied by the Tooele Army Depot. However, in 1995 the area became available for alternative development when the U.S. Army closed The Toole Army Depot's truck refurbishing facility. (Another military installation, the Deseret Chemical area, is scheduled to close in 2012.)
Today the Utah Industrial Depot accommodates about 40 firms. The largest firms include Freightliner Corporation, Vehicare, Detroit Diesel Company, Log Furniture, and EG&G Defense Materials.
Although Tooele County, like many communities, is working to mitigate the impact of base closures, Tooele County officials are also working to achieve more fundamental goals. In Tooele County, the focus is on exploiting the area's inherent advantages, and providing diverse employment opportunities for a growing population. Some of increase in Tooele County's population is due to spillover from Salt Lake County, where rising real estate prices are encouraging sprawl that is reaching beyond Salt Lake County's boundaries and into Tooele County. However, Tooele County is not content to be a bedroom community for its populous neighbor. It is moving to enhance its own economy. And, as area authorities attest, Tooele County's advantages go beyond inexpensive real estate.
Tooele County is particularly attractive to industrial companies. In fact, the development of manufacturing industries has increased in the last five years. According to the Salt Lake Tribune, Tooele County was the 25th fastest growing county in the nation. Census Bureau estimates reveal that Tooele County's posted a three-year growth rate of nearly 18 percent.
According to Nicole Cline, executive director of Tooele County Economic Development, "Many of the industries that have located in Tooele County utilize the resources found in the county, while others benefit from close proximity to distribution resources. This lowers overhead expenses in the cost of goods sold."
Tooele County has an abundance of raw materials that are used in products like magnesium, cement, silica, and minerals. One company that is poised to take advantage of the area's mineral wealth is Allegheny Technologies Incorporated (ATI). The company has announced it has approved a greenfield, premium-grade titanium sponge facility to be built in Tooele County. The facility, which will have an annual capacity of 24 million pounds, represents a $325 million investment. It is aimed at increasing ATI's capacity to produce titanium alloys for aerospace and defense applications. Other industries served include oil and gas, electrical energy, medical, automotive, food equipment and appliance, machine and cutting tools, and construction and mining.
Premium-grade sponge is essential for many aerospace applications, including rotating quality titanium alloys used for new jet engines and spare parts. ATI expects initial production to begin in the third quarter 2008. Its operations in Tooele County will require approximately 130 full-time employees.
Tooele County authorities are aware that projects such as the ATI plant may serve as "economic engines" to propel related development. Another promising project is the Miller Motorsports Park, which entered its first year of operation in 2006.
The Miller Motorsports Park has already hosted the Utah Grand Prix American LeMans Series, the Honda Summit of Speed AMA Superbike event, and the Sunchaser 1000 race, a 9-hour endurance road course race held by the Grand American Road Racing Association. "It is unusual," notes Cline, "for a race track to attract so many relatively big-budget race events in its first year of operation."
The facility, named Motorsports Facility of the Year by the Professional Motorsport World Expo in Cologne, Germany, was designed by world-renowned engineer Alan Wilson. It represents an $85 million investment and employs 51 full-time and 89 part-time employees. According to Cline, "The development of the Miller Motorsports Park is attracting businesses in the automotive industries. This includes products like advanced composites and aftermarket equipment."
He continued, "As outlined in the Economic Development Incentive Policy developed for Tooele County by the Economic Development Advisory Committee, automotive R&D, automotive engineering and design, automotive aftermarket manufacturing, and aerospace industries are areas that will prove to have the greatest technological advancement in the near- and long-range future for Tooele County."
Tooele County has a particular interest in those industries that have a concentration in international trade and computer-related technology. For example, in December 2006, Tooele County adopted a new Technologies Industries zone.
The purpose of the Technology Industries zone is to provide areas for technology-based industries that are engaged in research and development, wholesale, retail, and services that provide production products and subassemblies. The regulations of this district are designed to promote the development of innovative products, particularly in the vehicle technology industry. Tooele County has instituted Economic Development Tax Increment Financing, a program designed to encourage job creation and capital investment in economic development zones.
"With the Miller Motorsports Park and industries such as Allegheny Technologies," said Cline, "Tooele County has put out the welcome mat for those businesses and industries that can expand from the products and services these companies have."
The Technology Industries zone is part of a larger pattern of business-friendly efforts. For example, Tooele County participates in the following incentive packages:
Industrial Assistance Fund (for companies expanding or relocating in Tooele County).

The Custom Fit program (helps companies provides specialized employee training).

The Short Term Intensive Training Program (a state-funded training incentive program).

Research Tax Credits (for companies doing qualified research in Tooele County).

Utah Aerospace and Aviation Tax Increment Financing.

Sales Tax Exemption for Manufacturing Equipment (qualifying manufacturers may receive an exemption from sales tax on the purchase of new equipment for Utah plant start-up).

Industrial revenue bonds (available and issued through local Tooele County government entities).

Utah Enterprise Zone state income tax credits (all companies locating or expanding in Tooele County unincorporated areas and Grantsville City may qualify, except construction, retail, and public utilities).
In addition, Tooele County possesses attributes that not only foster industrial development, but also enhance quality of life. It is within 30 minutes of major cultural and social event centers in Salt Lake City. It provides an array of leisure facilities, including those at the Deseret Peak Complex, a 500-acre, multipurpose recreational and entertainment venue. Facilities include indoor and outdoor arenas, a horse race track, motocross and BMX tracks, athletic fields, an aquatic center, museums, and an RV park. Other venues on-site under development include a military museum, a convention center, a fine arts center, an amphitheatre, and a public lands information center.
Tooele County enjoys some of the lowest utility rates in the nation and favorable transportation infrastructure, including rail links and sites along I-80 that offer coast-to-coast, border-to-border ground transportation. Air links include an international airport, which is 18 minutes away, and a local airport with a 6,000-foot runway and instrument landing systems that can accommodate corporate aircraft.
Tooele County recently approved a new zoning plan that would permit the development of an industrial park near the Tooele Valley Airport in Erda. Total project area includes 50 acres approved for light manufacturing or aviation-related businesses.
Educational institutions include Utah State University Tooele, which works to provide opportunities for business, corporations, industry, and private citizens that will lead to the creation of partnerships with the campus. The Salt Lake — Tooele Applied Technology College provides career and technical education to both secondary and adult students. This institution's programs are designed to meet the demand by Utah employers for technically skilled workers. These programs include long-term, short-term, apprenticeship, or custom-designed training for individual employer needs.
Today's Tooele County would be all but unrecognizable to the area's earliest settlers, which included farmers and miners. However, they would no doubt share the dedication and far-sightedness driving this community's economic development efforts.
About the Author