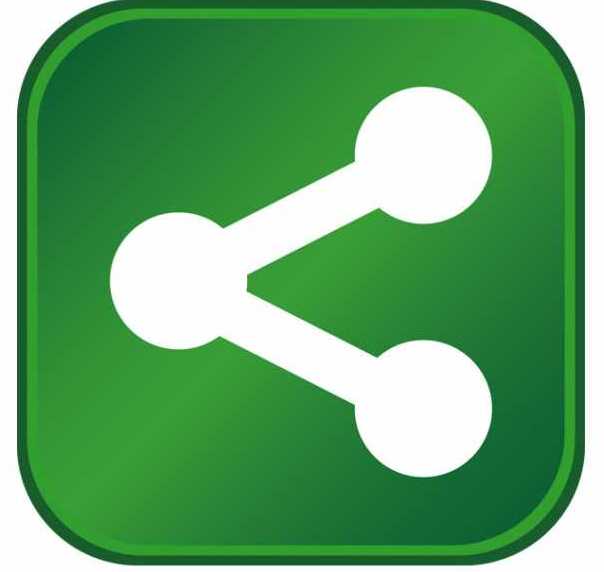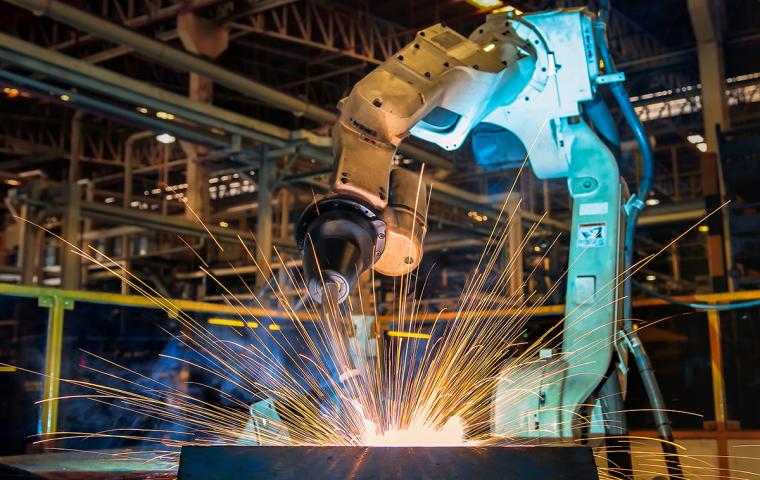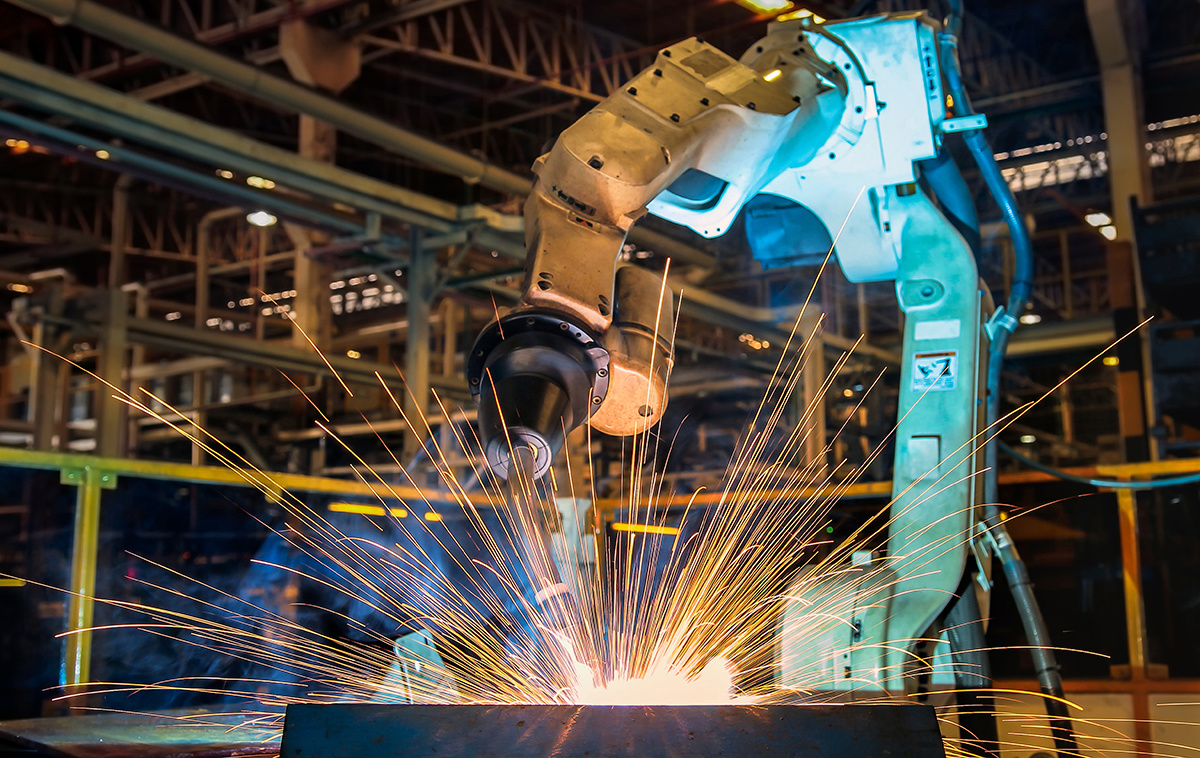 Machinery manufacturing tends to be a cyclical, capital-intensive industry. Since the great recession, revenue for companies in this sector has been steadily rising.
Global sales by U.S.-based machinery manufacturers were about $415 billion in 2017. Annual growth is forecast to be in the 3 to 4 percent range. Roughly a third of sales are composed of exports. Emerging economies, especially in Asia, represent the most fertile ground for export growth.
Relative to the leading countries for producing machinery/equipment, the U.S., Germany and Japan account for the largest share. Other notable players include the U.K., France, Sweden and South Korea. China's machinery sector is also becoming more mature and will be a force on the world market.
The industry features an array of smaller, specialized companies. Of course, there are several larger players with global production footprints, such as ABB Group, Caterpillar, Deere, CNH Industrial, Komatsu, Kubota, Daikin, Trumpf, Siemens, Fanuc, Doosan, Haas Automation, Ingersoll Rand, Pentair, Middleby, Pall, Unova, Cincinnati Milacron and Bridgeport Machine.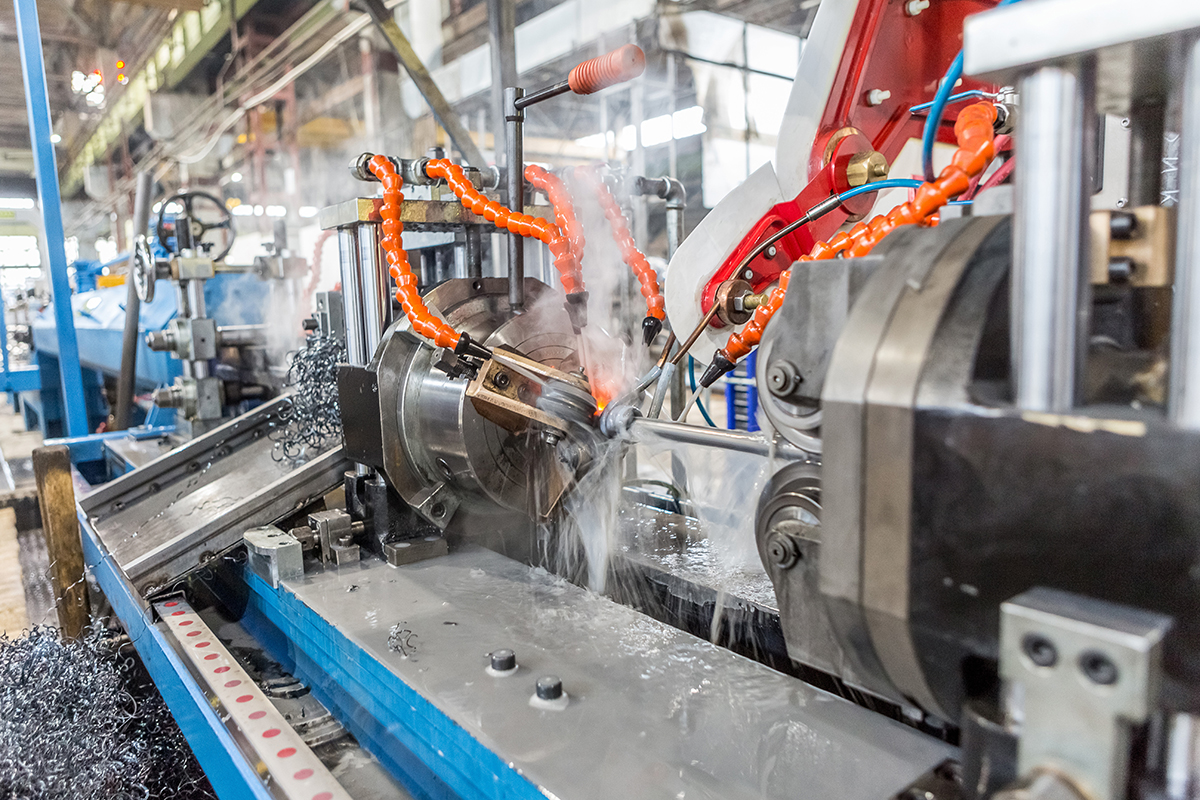 Machinery manufacturers are engaged in initiatives to buffer the cyclical downswings that periodically occur. Such initiatives embrace expanding product lines, entering new geographic markets, furnishing product lifecycle management, selling re-manufactured products and providing repair/maintenance/overhaul services.
Given intense global competition, price matters, especially for more commodity/high volume products. But price is also becoming a greater factor even for more complex/sophisticated machinery. Consequently, there is a concerted effort across the machinery industry landscape to drive efficiency, lower prices and boost profitability.
These efforts can be summed up by the phrase, "Industry 4.0." We are seeing the digitization of manufacturing within this industry. This includes cross-linking of machines to networks for monitoring production facilities (Internet of Things) and the design of manufacturing processes with robotics.
Additive manufacturing is also gaining a toehold. We are witnessing greater adoption of Six Sigma, Lean manufacturing, and best practices. Production needs to be flexible, limiting the amount of idle capacity in difficult times and getting the most out of assets when business is strong. One consequence is more outsourcing of component manufacturing.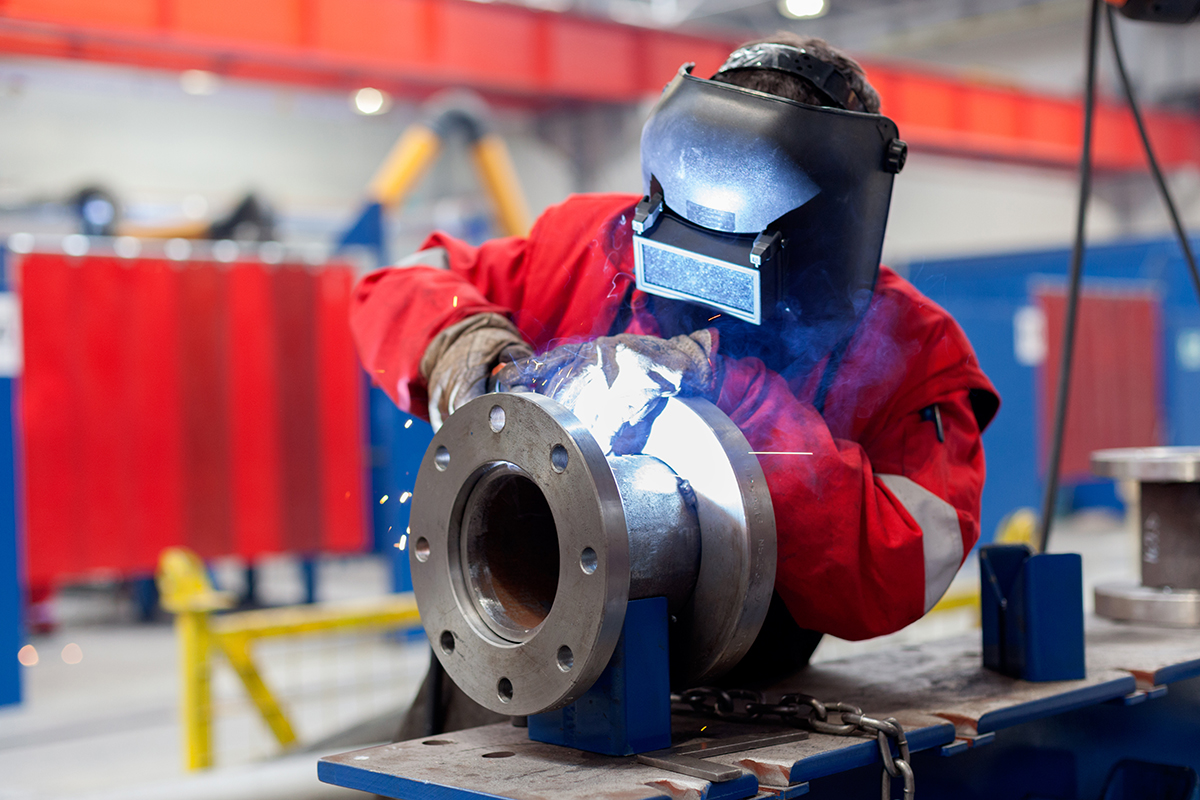 For site selection, the upshot of these trends equates to a higher level of skills required by the workforce, construction (or retrofit) of "smart facilities," locating production closer to customers, finding locations wherein an educated workforce embraces manufacturing careers, and for high-volume/commodity machinery/equipment uncovering low-cost locations that have an available pool of qualified workers. Furthermore, a location should also enable a company to establish a partnership with technical colleges and universities to help foster innovation, efficiency and training.
Geographic Concentration
The industry is well represented throughout the U.S. However, due to the geography of end-user markets, the machinery sector has a strong base in the Midwest. Among the leading mid-continent states for this manufacturing sector are Ohio, Indiana, Michigan, Iowa and Illinois. Beyond the Midwest, Texas has a sizable industry cluster, in part due to proximity of several markets including energy, chemicals, aerospace and construction.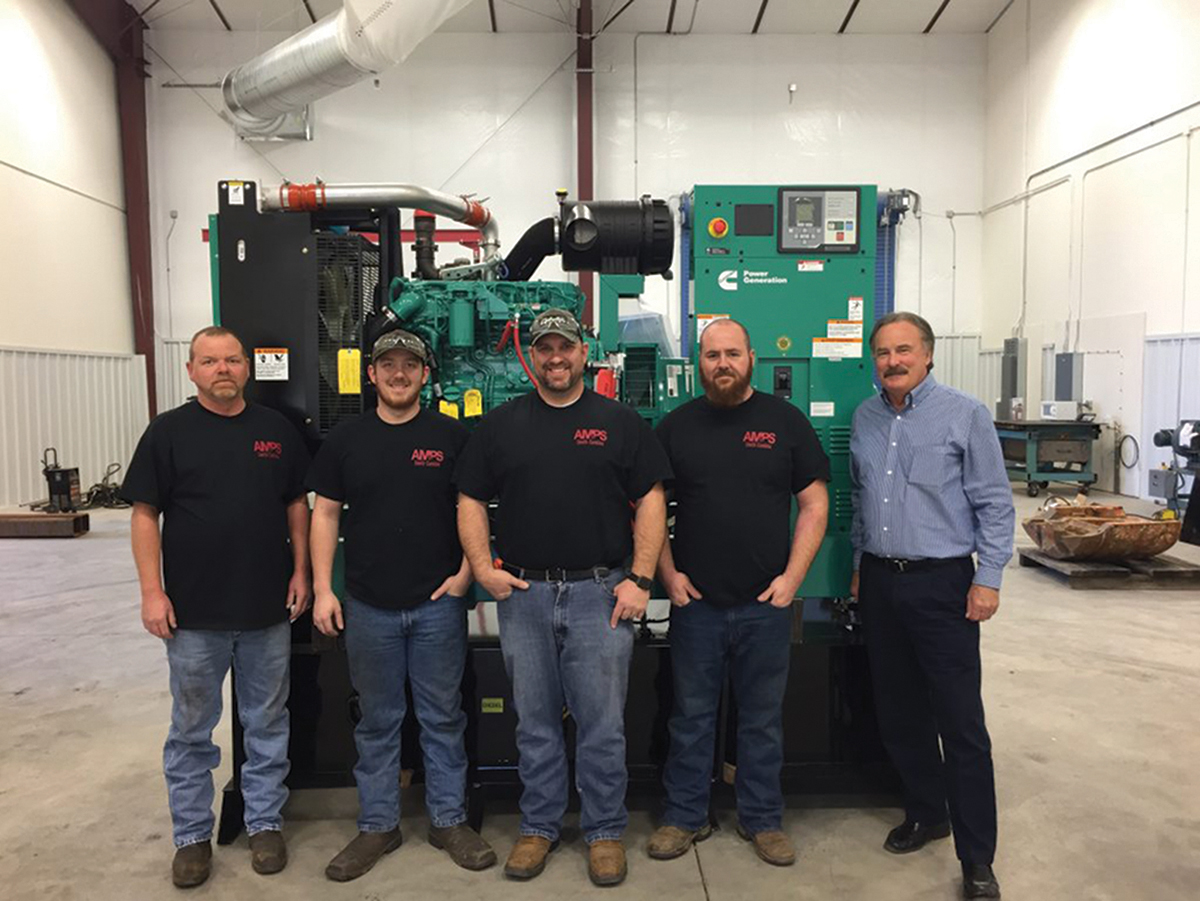 Additionally, in recent years the Southeast has emerged as a player due to growing markets, affordable cost and emphasis on technical education. An example of a machinery producer siting a new factory in the Southeast is Advanced Manufacturing and Power Systems (generator enclosures) in Abbeville, S.C.
For the most part, the industry is geographically footloose from a location perspective. Customer proximity is important, but not to the extent it is in some industries where Just In Time inventory management (e.g., within an hour or two) is a mandate. Ideally, the bulk of customers from a new machinery plant would be found within next morning or second-day delivery by truck.
Air service to/from major end-user locations can also be important as collaboration has become more critical to customer acquisition and retention. An illustration of this stratagem is Nissei Plastics establishing an injection-molding machine plant in San Antonio to serve markets in the western U.S. and Mexico. This also underscores the significant level of foreign-owned companies locating manufacturing plants in the U.S.
Paramount Location Factors
The No. 1 locational challenge facing the machinery industry today is talent acquisition and retention. Nationally, there is a shortage of qualified labor. This is especially true for skilled crafts (such as machine maintenance) and semi-skilled positions (e.g., CNC machine operator). In many areas, there also is a deficit of qualified entry-level workers (for instance, material handlers).
There are several reasons underlying the labor shortfall for all manufacturing, including machinery. Most prominent is strong demand fueled by a robust economy. Additional reasons include an aging workforce, immigration restrictions, lack of appreciation for manufacturing careers, and high school graduates deficient in STEM skills.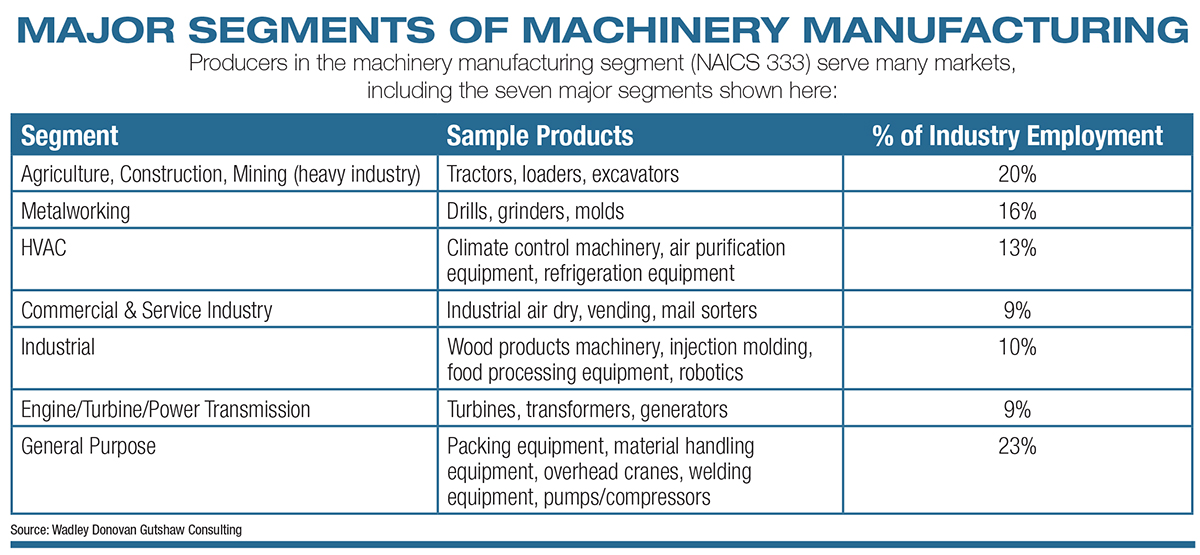 As might be expected, there is notable variation among metros/counties in labor market conditions. It thus becomes imperative to design and follow a metric-driven logic trail to identify, evaluate and select a viable labor market for the proposed new (or expanding) manufacturing plant. Resolving this labor market challenge requires a multi-faceted approach toward HR strategy and management (including incentive compensation, flexible time off, tuition reimbursement and referral bonuses).
In addition, before deciding to expand an existing operation, it is advisable to gauge current/emerging local labor market dynamics. The objectives would be to ascertain potential maximum headcount size, time to reach maximum, necessary adjustments to compensation/HR practices, steps to keep turnover at an acceptable level, and any change to new hire criteria/screening/testing/recruiting.
The same principle applies to finding a new location. A metric-driven process (for example, the number of resident skills) should be followed to identify a shortlist of promising locations. Then, first-hand assessment is essential to understand the dynamics of competitive demand, supply/qualified applicant flow, market-competitive compensation, absenteeism/turnover, unionization risk and training resources. Importantly, if a labor market seems favorable today, is it likely to remain so in the future (that is the question of whether the character of new/expanding companies will create labor supply/cost pressure).
There are other prominent locational determinants influencing facilities' siting decisions for machinery manufacturers. While we mentioned earlier that a new plant does not have to be practically next door to customers, end-user proximity is nonetheless important.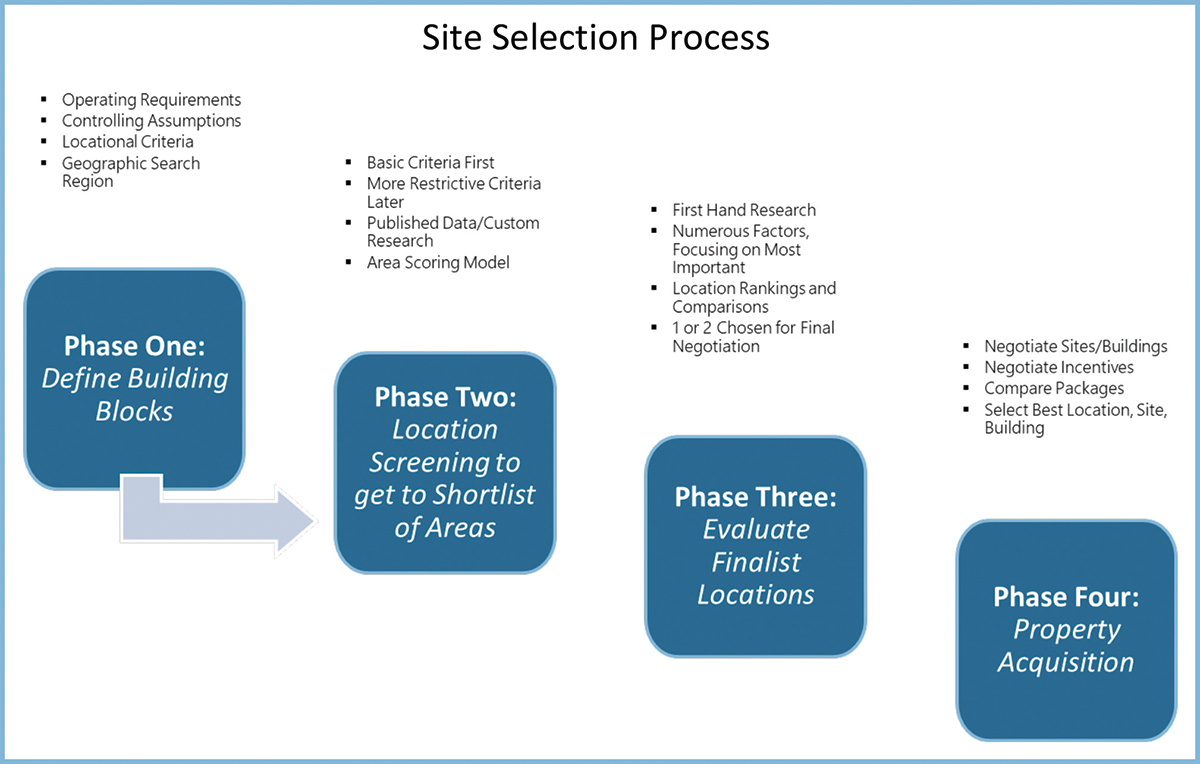 Most companies in this industry prefer to have manufacturing operations in a location where most major customers can be reached next day via motor carrier (or, in some cases, small package ground). The preponderance of all customers to be served by the plant should be reachable in second-day delivery. It is prudent to map the location of both existing and prospective customers. This will essentially define the geographic search region for conducting the location selection study.
Interestingly, there is a degree of reshoring from countries such as China. Many reasons underlying this trend include supply-chain risk, rising costs in China and better service and proximity to customers.
Proximity to key suppliers, while desirable, is usually not among the overarching locational considerations. However, if there is a significant level of imports, then distance from a seaport (perhaps less than five hours) can be an important factor.
Transportation services represent another prominent siting factor. These include LTL/TL service, backhaul opportunities (which can reduce outbound trucking costs), small package service and in some instances rail service. Distance from a commercial airport (e.g., maximum one-hour drive) is often a pre-condition. Nonstop service to major customer destinations, corporate HQ or corporate R&D can also be important. Of course, a restriction placed on site selection is distance to a limited-access four-lane highway.
Often, a top-ranking locational determinant is the availability of a modern building. An available building has the advantage of lower cost and speed to market. High-bay, open-column spacing, and at least 6-inch reinforced concrete flooring are among the keys. Ideally, dual-power feed (from two substations) and/or a backup generator would be available at a targeted site.
If a building is not available, then a ready-to-go site (all utilities and egress/ingress in place) is important. Sometimes these ready-for-prime-time sites are known as "certified" sites.
Utility infrastructure and cost also exert influence over site selection for a machinery producer. Elements to consider are:
1. Electric power
• Capacity
• Reliability
• Cost (including potential discount via an economic development rider)
2. Natural gas
• Availability
• Cost
3. Water supply
4. Water/sewer treatment
• Capacity
• Cost
• Hookup fees
5. Telecommunications
Additional factors that must be considered include:
1. Tax practices/sales
2. Community appearance
3. Operating environment around
targeted sites/buildings
4. Quality-of-life (look not only at the community, but attributes within a 45-minute drive)
5. Higher education
6. Natural disaster risk (few areas are risk-free, so don't automatically reject an area unless the risk is too severe, such as an active fault line)
• Earthquake
• Wildfires
• Tornadoes
• Hurricanes
• Flooding (sites should be outside the 100-year, and preferably 500-year, floodplain)
7. Local vendor base (e.g., heat treating)
8. Scrap disposal
9. Hazardous waste disposal
10. Environmental requirements/permitting, especially air and water
Then there are the dynamics of incentives. As a guiding principle, incentives should not drive the siting decision. Rather, incentives should enhance the attractiveness of a well-qualified location (e.g., labor market, site/building, transportation). Incentives can, however, be among the final factors in choosing the ultimate site among a shortlist of excellent locations.
Today, we see many state and local incentives programs tied to job creation and wages. Consequently, depending on headcount mix and salary structure, wage levels are often less than the required threshold to qualify for payroll-related incentives. This is especially true in larger metro areas. In evaluating potential locations this issue needs to be closely examined.
Additional incentives which could be impactful for a machinery manufacturer include:
1. Training cost offsets
2. Capital investment tax credits
3. Real property tax abatement
4. Personal property tax abatement
5. Sales tax refunds or abatements
6. Performance grants
7. Low interest and possibly forgivable loans
8. Electric power discounts
9. Site infrastructure improvement
10. Land-to-building cost discounts (if owned by the economic development group or local government)
11. Permit fee waivers
12. Temporary space
Beware of corporate income tax credits that can theoretically offset state income tax. Often, manufacturers will not have a significant liability. In most states, the tax credits are not transferable or refundable. Thus, their value to project economics is often minimal.
Decision-Making Process
Companies should follow a systematic, building-block approach when engaging to identify and, ultimately, select the optimal location for a new machinery manufacturing plant. See the "Site Selection Process" diagram, which highlights a time-tested, four-phase process.
The site selection project team needs to be aligned and calibrated throughout the process. Near the end of Phase Four, assemble all team players to discuss the pros/cons of the finalist (or shortlisted) areas. Reach concurrence on the best location (area) and site (land and/or building). Secure executive management approval. This will conclude the site selection endeavor. The project now moves into the implementation or construction phase.
Final Siting Decisions
The machinery industry is in a period of sustained growth. Companies are instituting actions to counter the cyclicality that has historically impacted the industry. Additionally, significant investment is being made in technology to maximize efficiency not just on the factory floor, but throughout the supply chain.
As capacity utilization is nearing maximum, many machinery producers will be siting new manufacturing operations. The U.S. is a compelling option for domestic and foreign machinery manufacturers.
In searching for new sites, labor dynamics constitutes the most significant challenge. Choosing a long-term, viable labor market will be key to future operational success of the new facility. Moreover, companies must adopt a range of HR practices to ensure a positive recruiting/retention experience.
The new location should also confer a competitive advantage for customer access/shipping time and freight economics. From a physical standpoint, the targeted site or building must allow for maximum efficiency and flexibility for growth.
As part of the final siting decision, a meaningful incentives package is, of course, desirable. But with so many other crucial ingredients that will affect operational performance, incentives should be viewed in the context of enhancing a value proposition for the new manufacturing plant.
Lastly, adhering to an objective metric-driven decision-making process will be pivotal to selecting an optimal location. While metrics are indeed key, the analysis requires interpretation and judgment. This is where the collective wisdom of a project team will prove to be invaluable. T&ID
About the Author