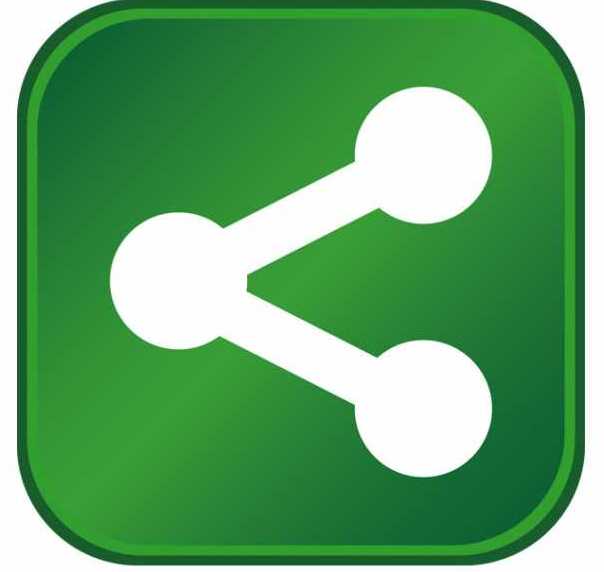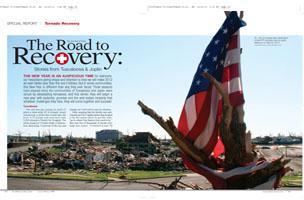 The New Year is an auspicious time for everyone, our resolutions giving shape and intention to how we will make 2012 an even better year than the one it follows. But in some communities, this New Year is different than any they ever faced. Three seasons have passed since the communities of Tuscaloosa and Joplin were struck by devastating tornadoes, and this winter, they will begin a new year with potential, promise and the well-tested certainty that whatever challenges they face, they will come together and succeed.
Tuscaloosa
The sun was just setting on April 27 when a mile-wide EF-4 tornado struck Tuscaloosa, a storm that would take the lives of 52 people and send more than 1,200 citizens to Druid City Hospital. The storm created a 5.9-mile swath of destruction, destroying 12 percent of the city and wiping out 7,000 jobs in just six minutes.
After assuring that his family was safe, Tuscaloosa Fire Captain James Ray
headed to the fire station where he got this order: "go to where Fire Station four used to be." Ray was one of thousands of people who leapt into action the night of the tornado—an army of health and safety workers as well as volunteers, one that remained steady even months after the storm. In October 2011, seven months after the tornado, the city's volunteer reception center had registered 22,086 volunteers.
"While the impact of the storm is a slow healing wound, Tuscaloosa has a bright future," said Ray. "The April storm temporarily knocked the Tuscaloosa community down, but we have come together as a city and are ready to move forward."
Moving forward is exactly what Tuscaloosa has done, and how could they not? This is a town that's all about moving forward over any obstacle. This is a town where even the director of economic development signs off his phone calls with that famous phase: Roll Tide.
"Since April 27th, we have made tremendous progress and we are still moving forward in hopes of creating a better Tuscaloosa that honors those that lost so much," says Meredith Lynch, public relations coordinator, city of Tuscaloosa. "With the New Year comes even more unrelenting support from our community as we continue to renew and rebuild. After removing over 99 percent of all storm related debris, we anticipate a clean, fresh start by the beginning of 2012."
In his November 7 State of the City address, Mayor Walt Maddox said, "Clearly, April 27th now defines all of us. We will never be the same, nor should we be." He went on to say that the city's response and recovery efforts are being considered by many state and federal agencies to be a model for the nation.
As of his address, the city had issued 220 rebuild/repair commercial permits and 2094 rebuild/repair residential permits with a valuation of over $82 million. The city expects the majority of insurance and floodway issues to be resolved within six to twelve months, clearing the way for new construction.
The city's task force, Tuscaloosa Forward, is working to create and implement a plan that takes the city's clash with Mother Nature and turns it into an opportunity. If Tuscaloosa has to rebuild, they're going to rebuild triumphantly.
After gathering ideas through what Lynch calls "one of the most inclusive and transparent processes in the history of Tuscaloosa," the Tuscaloosa Forward Plan became a comprehensive vision that will guide the rebuilding phase for the City of Tuscaloosa. The Tuscaloosa City Council adopted the Plan on September 6th allowing the commencement of the implementation phase that will take years to complete.
A set of "Big Ideas" provides the structure for the Tuscaloosa Forward Plan. The first idea is a Greenway "Path of Remembrance and Revitalization." The plan is to transform what was a path of destruction into a greenway that will reconnect the city and provide environmental, transportation and recreation benefits. A post-tornado theme begins to emerge with the second Big Idea, which is to connect the city's neighborhoods. In the aftermath of the storm, Tuscaloosa's neighbors came together in a powerful way, and the plan intends to foster that connection with new bike paths, trails and improved sidewalks that enhance transit options among the city's many neighborhoods and make Tuscaloosa a more pedestrian-friendly city.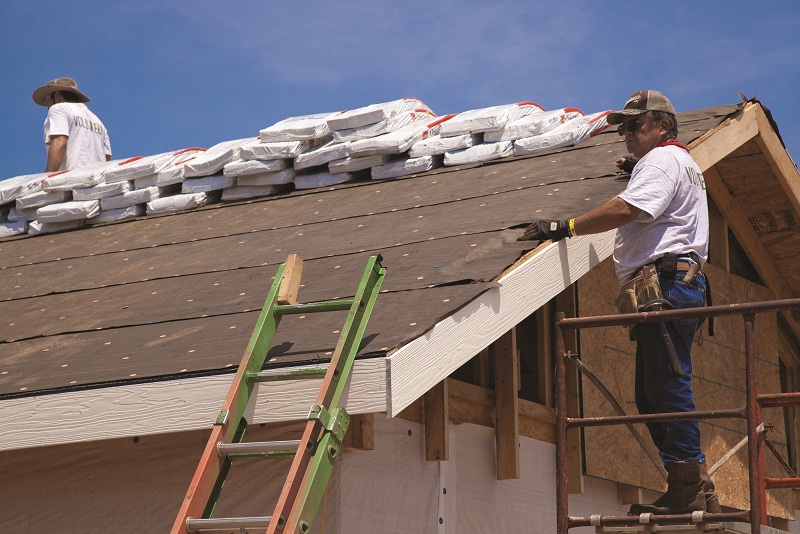 The Big Ideas continue, including things like village centers and coordinated public facilities—all concepts that will create a more unified, efficient and livable city. All of these concepts will contribute to making Tuscaloosa an even more attractive city for business as well.
With an enhanced lifestyle for employees and updated, efficient transportation, facilities and city resources, Tuscaloosa is on its way to becoming a model city, not just in the way it responds to crisis, but in the way it emerges from it, better and stronger than ever.
Joplin
As Tuscaloosa was beginning its recovery, another tornado struck, this time in Joplin, Mo. The deadliest tornado to hit the U.S. since 1953, the EF-5 tornado took the lives of 162 people.
Last September, less than four months later, two of President Obama's cabinet members paid a visit to Joplin, and what they found was remarkable: a community already well on its way to a fresh start and an extraordinary number of volunteers on hand to help make that happen.
In a press conference outside the Joplin School District's administrative offices following her Sept. 22 visit, Homeland Security Secretary Janet Napolitano said, "The spirit and can-do attitude of this community is really unsurpassed. I've been in a number of communities, this past year especially, and I will say Joplin certainly has something special going for it."
Napolitano isn't the only leader praising the exceptional recovery effort in Joplin, which is underscored by the extreme challenges the community faced in the tornado's aftermath. The storm affected more than 300 businesses and nearly 4,000 employees and displaced approximately 14,000 residents. At least ten of Joplin's schools suffered damage, with as many as half of those counting as total losses.
With the new school year less than three months away, many wondered how Joplin would possibly begin the school year on time … or at all. But no one will ever question Joplin's capabilities. On Aug. 17, school started in Joplin. On time.
Reconstruction actually began May 26, four days after the storm—and by June 9, Joplin Schools was able to secure temporary locations for every single building and student.
The business picture is just as exceptional.
"At the end of the year, about 85 percent of the businesses that were destroyed or damaged in the May 22 storm are back in operation," says Rob O'Brien, president of the Joplin Chamber of Commerce. "Some of them are in temporary locations, but a number of them have managed to rebuild completely. We're feeling upbeat that business is coming back in such a strong fashion."
Housing is one of the community's biggest challenges, but many projects are starting to get underway. In a disaster, housing can be one of the more difficult things to recover, due to the paperwork required to get major projects, such as multifamily housing developments, started.
"First and foremost, Joplin suffered a terrific blow from the storm, but the thing we have heard consistently from federal agencies and volunteers is how quickly the community has rebounded," says O'Brien. "They believe it's because of the can-do attitude here, and it is. But it's also the same type of response we bring to everything we do here. We have lots of partnerships in place—among the city, the Chamber, Joplin Schools, the University and the business sector. Those partnerships allowed quick response on many fronts."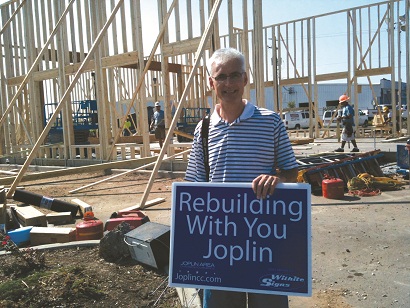 The storm completely missed Missouri Southern State University (MSSU), a fact that became a blessing in many ways. Demonstrating the strong bond and working partnerships among the community and the University, MSSU became central to the recovery efforts.
"The University is a great community partner," says O'Brien. "They made all their facilities available for housing and staging supplies and volunteers, so that they could be sent to where they could be best utilized. They made a tremendous commitment to helping in the recovery."
While the Joplin tornado left a seven-mile path of destruction, it also somehow left many of the city's main business parks untouched, which is good news for business. The Industrial Development Authority has priced its 6,000-acre park to bring new companies into the area and help existing companies expand, says O'Brien.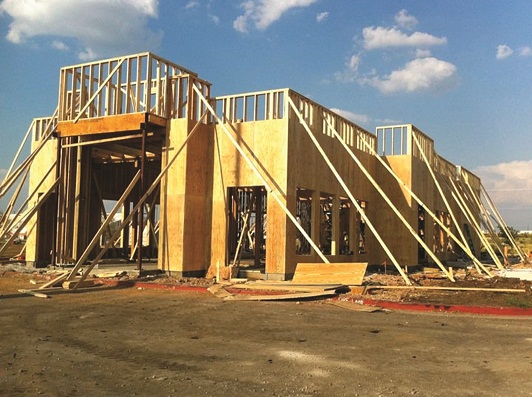 Other opportunities exist for companies looking to join the growth in Joplin, as well. Joplin Tomorrow is a low-interest private sector funding foundation that is making dollars available at extremely payable terms for new job creation. Numerous government agencies, including the Missouri and U. S. Small Business Administrations, are making programs available during recovery that have previously not been available in Joplin, due to the city's size.
The Joplin Business Recovery Fund, which continues to take donations, is another resource that is helping offer businesses assistance beyond the initial recovery.
"We've heard from other communities that have experienced large-scale disasters that businesses can continue to struggle. Access to insurance and SBA disaster loans can get people back in business, but a lot of times that only gets them back to what was their status quo. And in an environment like this, where so much was destroyed, the status quo and marketplace have totally changed. The Chamber's Business Recovery Fund gives us the flexibility we need to help businesses now and in the future."
Joplin is traditionally a manufacturing community, specializing in food processing, metal and machining, transportation equipment and power systems, and those industries remain. With its great central location, Joplin has become popular for distribution as well.
But there's also a growing software development sector in Joplin. "We're seeing a re-shoring of work that used to be sent overseas," says O'Brien. "Companies are finding that they can take advantage of the good talent pool and cost effectiveness in this part of the country."
All in all, Joplin's outlook is looking up. Tax revenues are on the rise, but that's not an indicator of total recovery, explains O'Brien.
"Initially, so many communities were sending people to help, and all these volunteers were pouring in. They were filling the motels and restaurants, and that helped get sales tax revenues up. Now we've moved on to construction, which also helps," says O'Brien. "But the other side is that with so many structures destroyed, property taxes are impacted, so there's a critical need to rebuild as quickly as possible, especially because those property taxes to a large degree support the school system."
Despite the challenges, Joplin's hope is high. No one is pretending that there's not a lot of work ahead. It's just that in Joplin, they know that the work will be done, and it will be done together. And in this Missouri community, that has made the difference.
About the Author